J & T - Destination Wedding in Costa Rica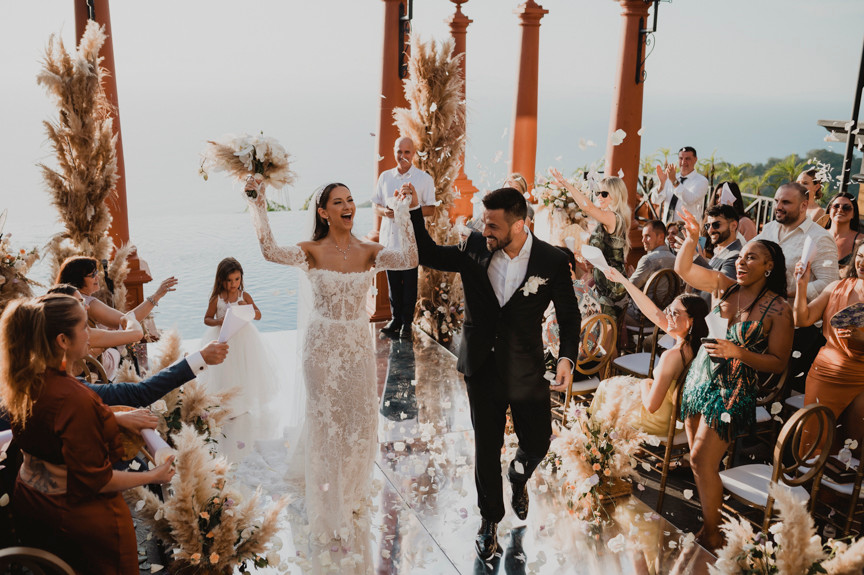 It was a perfect day for a beautiful wedding as J & T tied the knot in an elegant and romantic ceremony at Zephyr Palace, an exclusive destination in Costa Rica.
The bride looked stunning as she walked down the aisle, her long white dress flowing around her as she made her way to the altar. The groom waited for his blushing bride with a big smile on his face.
The wedding was full of joyous moments and love that radiated throughout the venue. Family and friends of both J & T were present to witness this special event, wishing them all the best in their future together.
It was certainly one of the most elegant and romantic weddings we have seen this year as we congratulate J & T on their special day!
Zephyr Palace - Wedding Venue Costa Rica
The beautiful location at Zephyr Palace is the perfect setting for an elegant and romantic wedding. From the lush greenery to the majestic ocean view, this exclusive destinations a stunning backdrop for this special occasion.
Costa Rica - Ideal Destination for couples to get married in.
Costa Rica is a beautiful tropical paradise that offers couples the perfect setting to get married. From white sand beaches, lush jungles, and lush mountains, Costa Rica can provide a stunning backdrop for your special day. Whether you are looking for an intimate ceremony or a large destination wedding, Costa Rica has it all. With its picturesque views and warm climate all year round, Costa Rica is the ideal destination for couples to get married in. With its beautiful wedding venues ranging from beachfront resorts to private villas, wedding planners can easily find the perfect spot for your special day. And with its unique culture and friendly locals, getting married in Costa Rica will be an unforgettable experience that you will cherish forever.
Best Wedding Venues in Costa Rica
Best Wedding Vendors in Costa Rica - Unique Guide
Best Wedding Photographers / Videographers  in Costa Rica