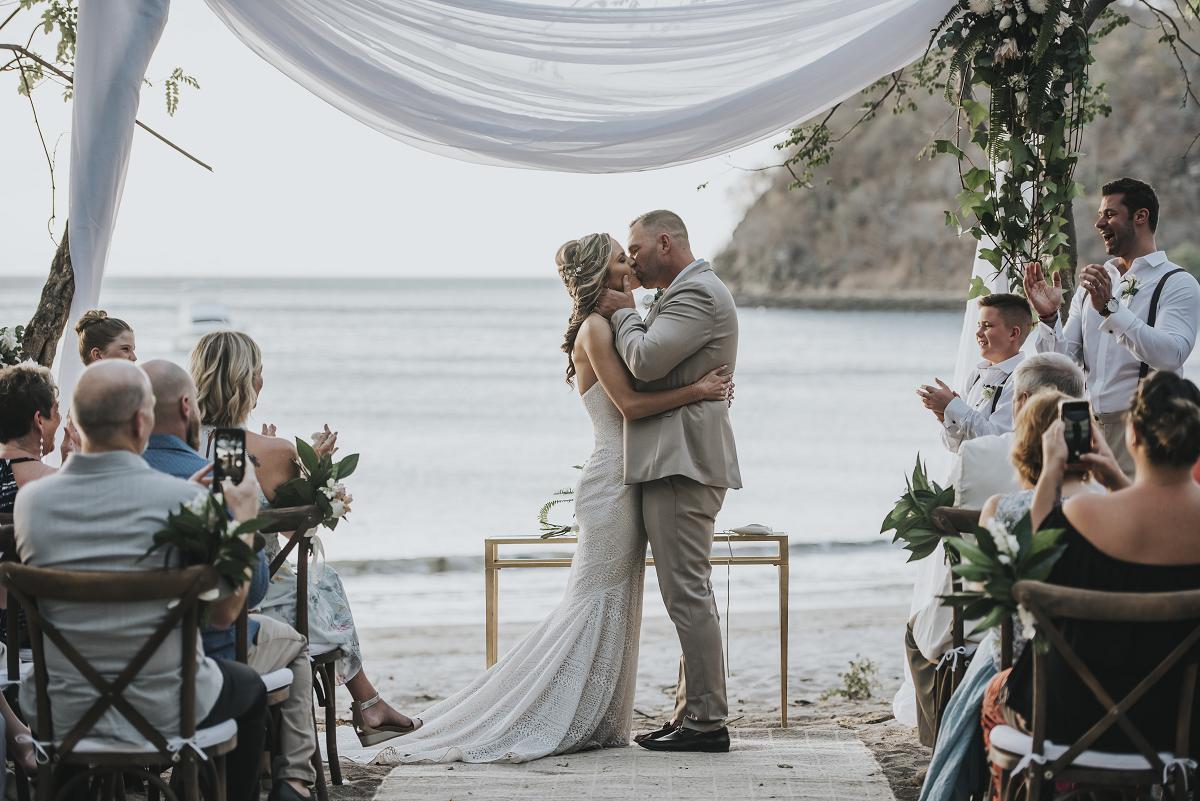 Tropical Beach Wedding in Costa Rica
It was a beautiful January wedding in Dreams Las Mareas in Costa Rica. Alison & Brett decided to hold the ceremony at Playa Arboleda - this is a beautiful beach with trees that give some shade during hot sunny days. They also organized a wedding reception here. I love these atmospheres: simple wooden tables, lots of lights, tropical flowers and an open-air party - that's a 100% beach wedding in Costa Rica.
Short information about the resort:
Definitely one of my favorite locations. Dreams Las Mareas was built a few years ago and belongs to the AMResorts group. This is a great all inclusive hotel located in the north of Guanacaste, close to the border with Nicaragua (a great place to go on a day trip). This is one of the driest parts of Costa Rica and here you can expect the most reliable weather.
 The hotel has several locations to organize a wedding. Here you can organize an intimate ceremony with your loved ones or a great wedding for several hundred people. You can choose from 2 different locations on the beach, a beautiful garden or a terrace overlooking the ocean. But the ceremony is one thing and the wedding reception is another thing - for the wedding reception you have the choice of beaches, gardens, terraces, ballrooms and other locations. In my opinion, one of the best options is to organize the whole wedding from the ceremony through the wedding reception on the beach. It's a beautiful location that looks just like a still from a movie. Imagine string lights hanging between trees, wooden tables decorated with tropical flowers and maybe even fireworks at the end of the party. The choice is yours and a great team of wedding planners will help you make your dreams come true.
Find more from: Wedding Photographer Costa Rica BLOG