You should elope in Costa Rica!
Read this amazing story of Erin and Chris. What a crazy, romantic couple. I think it's a ready script for a movie.
"Sometimes something just feels so right that you decide 36 hours of being engaged was long enough. On May 6th, we got married on the most beautiful beach, at sunset, bare foot, without telling a soul, and without a care in the world. We had absolutely no intention of doing any of this. Chris didn't plan on proposing this trip, and we certainly didn't plan on becoming husband and wife this trip. We had no rings, no dress, no legal documents prepared, nothing. After knowing each other for roughly 22 years, growing up on the same street, and loving each other for nearly 6 years, we realized that life is too short not to be with the one you love, and why wait? We messaged a local photographer who just happened to be available, and by a complete coincidence his sister was a wedding planner. We rented a car, bought inexpensive rings (with a lot of sentimental value) to use until we got home, and after looking for hours for any kind of dress we drove 1.5 hours and finally found a store that sold dresses, where there was only 1 white long dress for sale that just happened to be beautiful and in my size . Within 12 hours everything was set. We spent the rest of our time surfing, and enjoying each other's company, with not an ounce of stress. On May 6th, we helped each other get ready, I did my own hair and make up, and we went to a beach about 30 min away and devoted ourselves to each other for the rest of our lives. We wrote our own vows, and made promises to each other that we will work together everyday to keep. We then rented a private sailboat and spent the next day on the water, falling even more in love. We stripped down a wedding to make it exactly what we felt it was meant to be about. Two people promising to love each other, no matter what. We know we are absolutely crazy, but we could not be happier if we tried. (And before you ask, no I'm not pregnant!!!) Although we had our own private ceremony, we will still be having a reception to celebrate with all our family and friends at a later date."
Isn't it an awesome story? 
Get inspired by these wonderful elopement photos: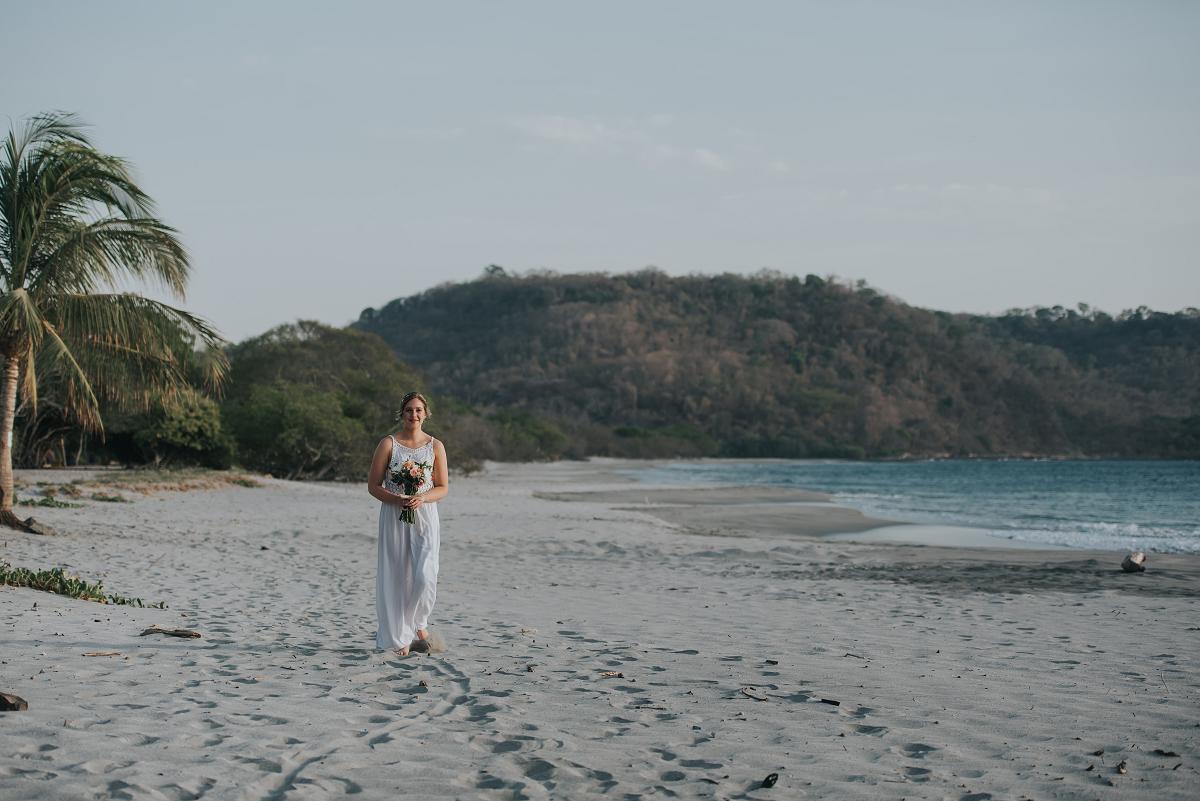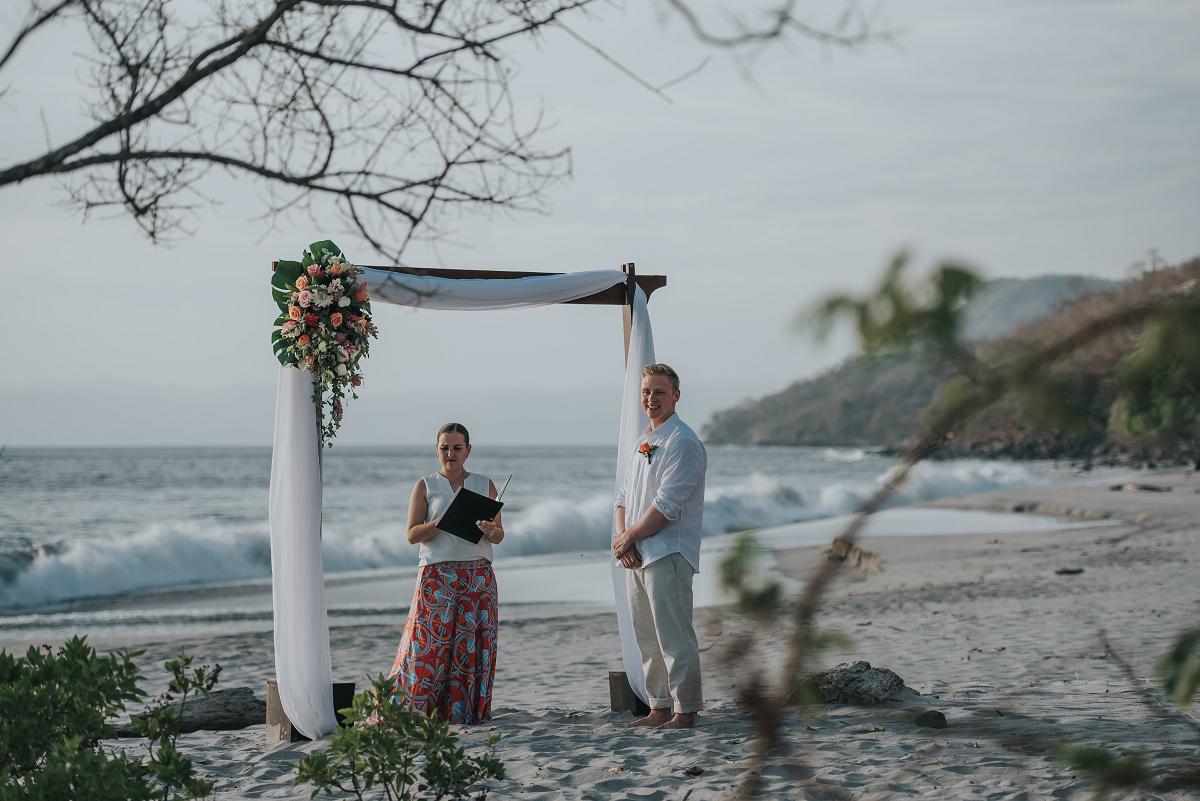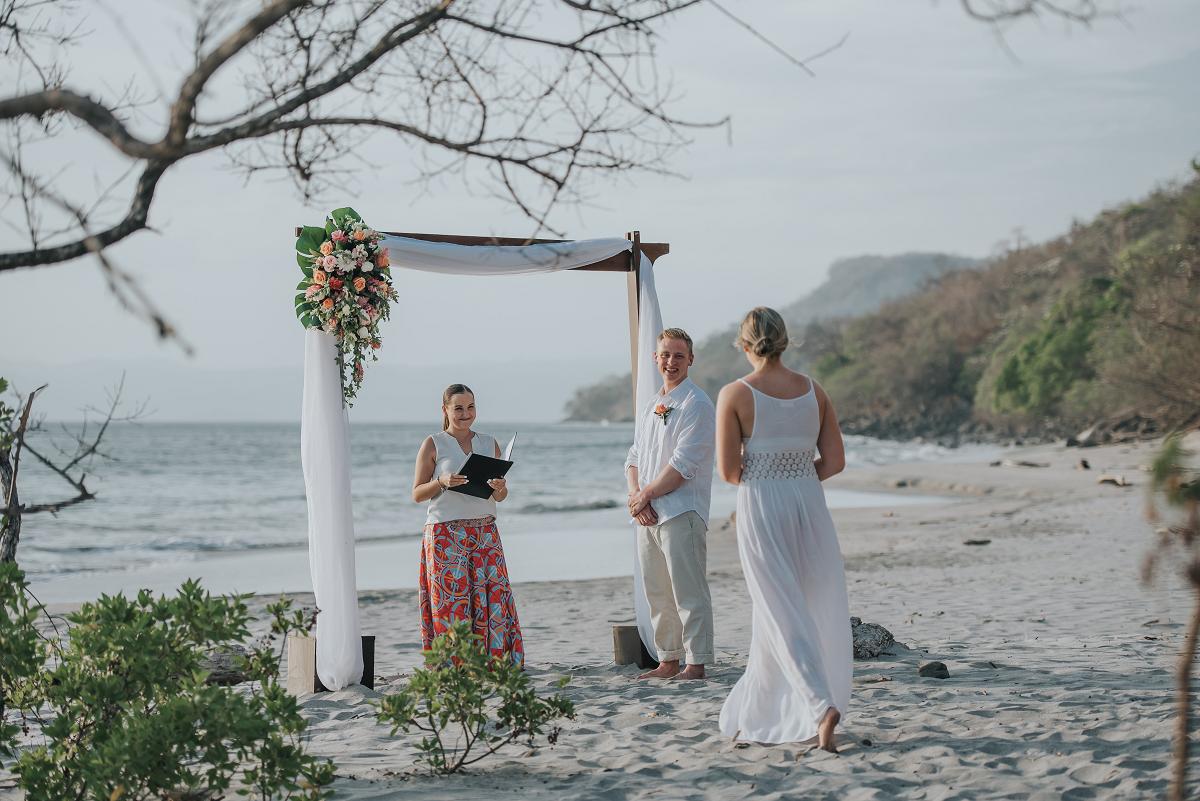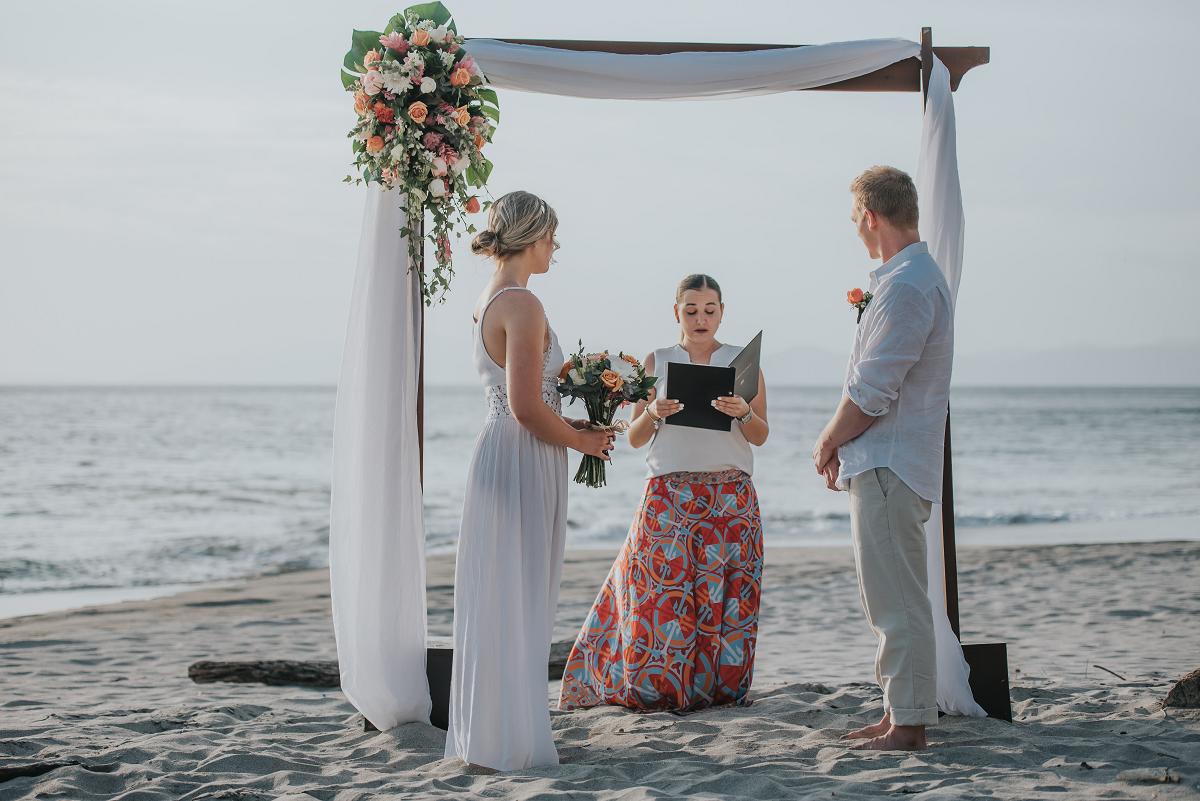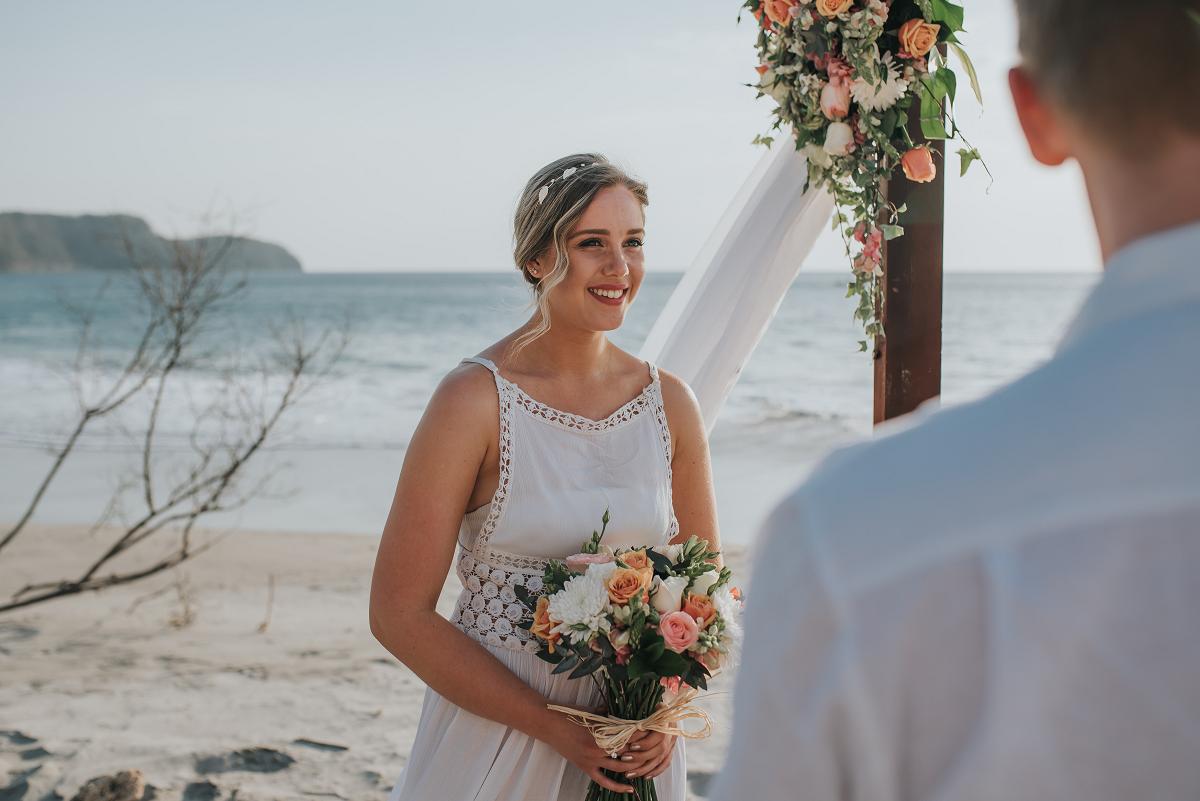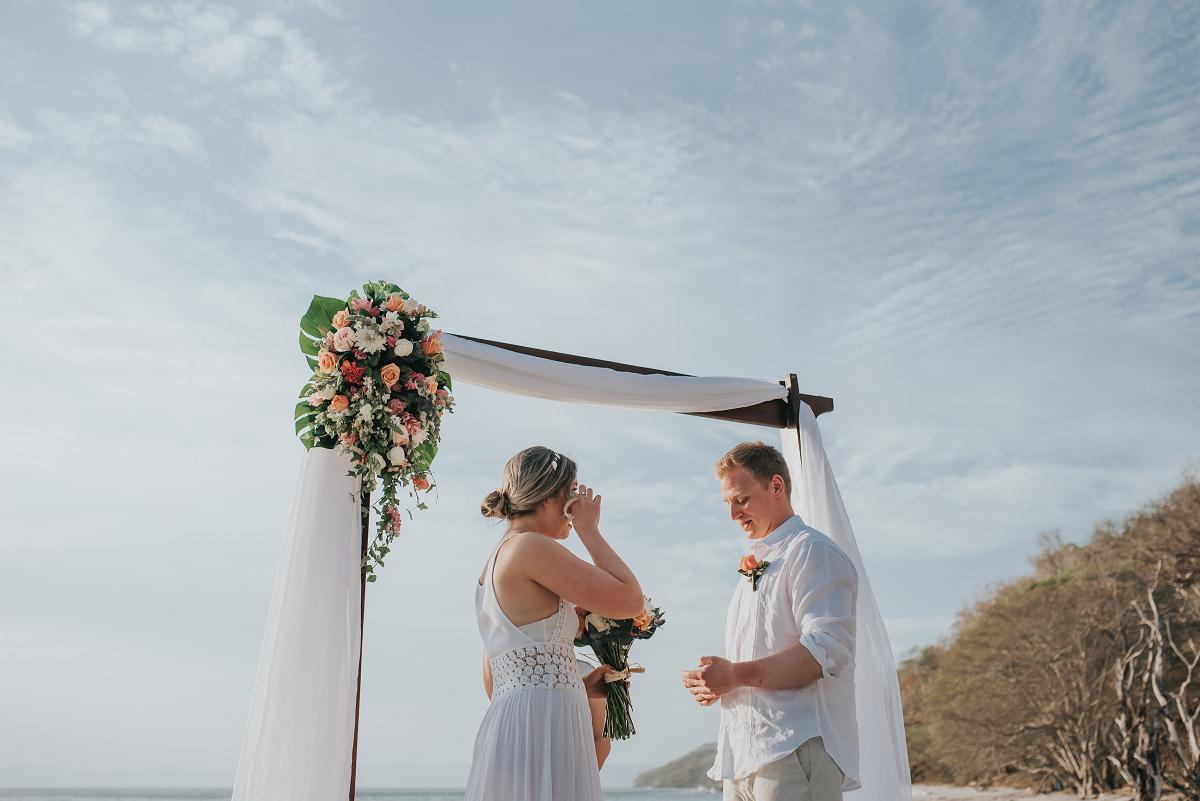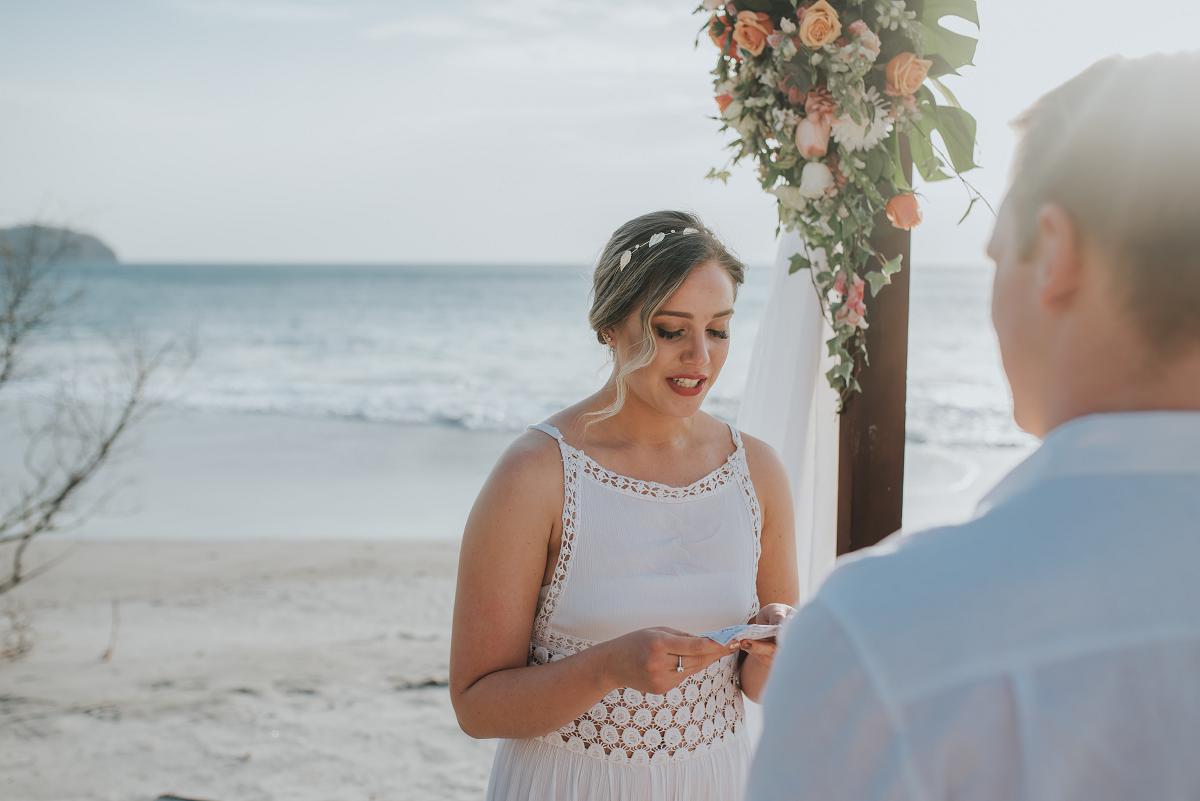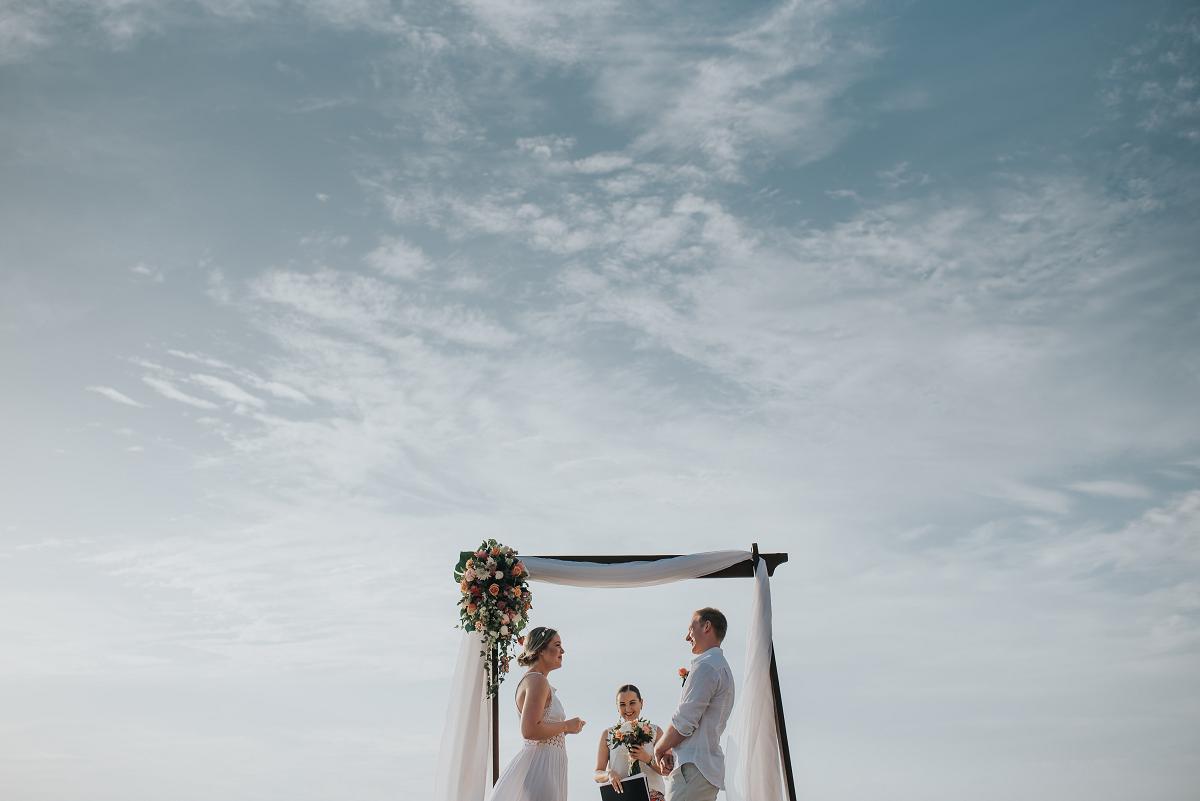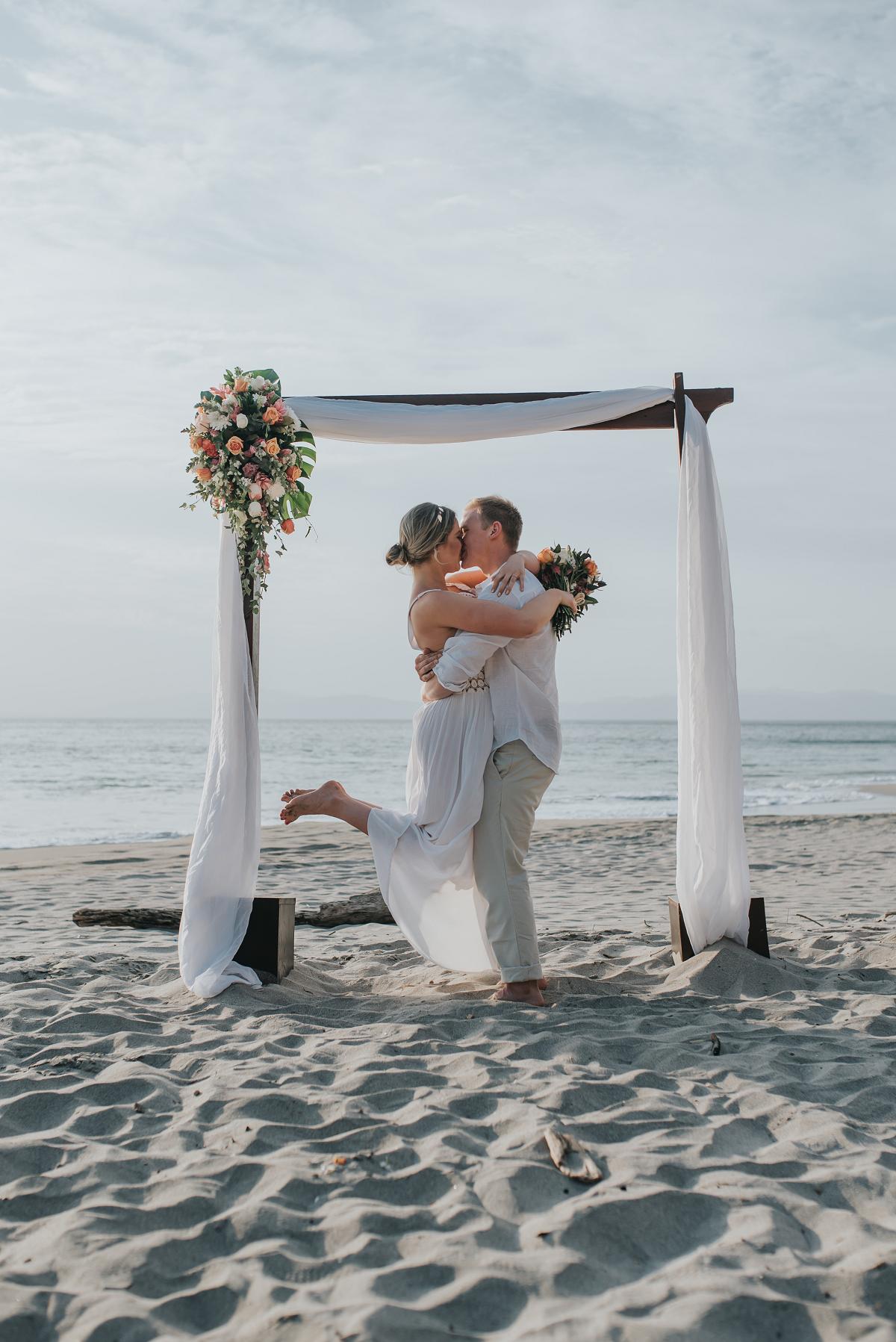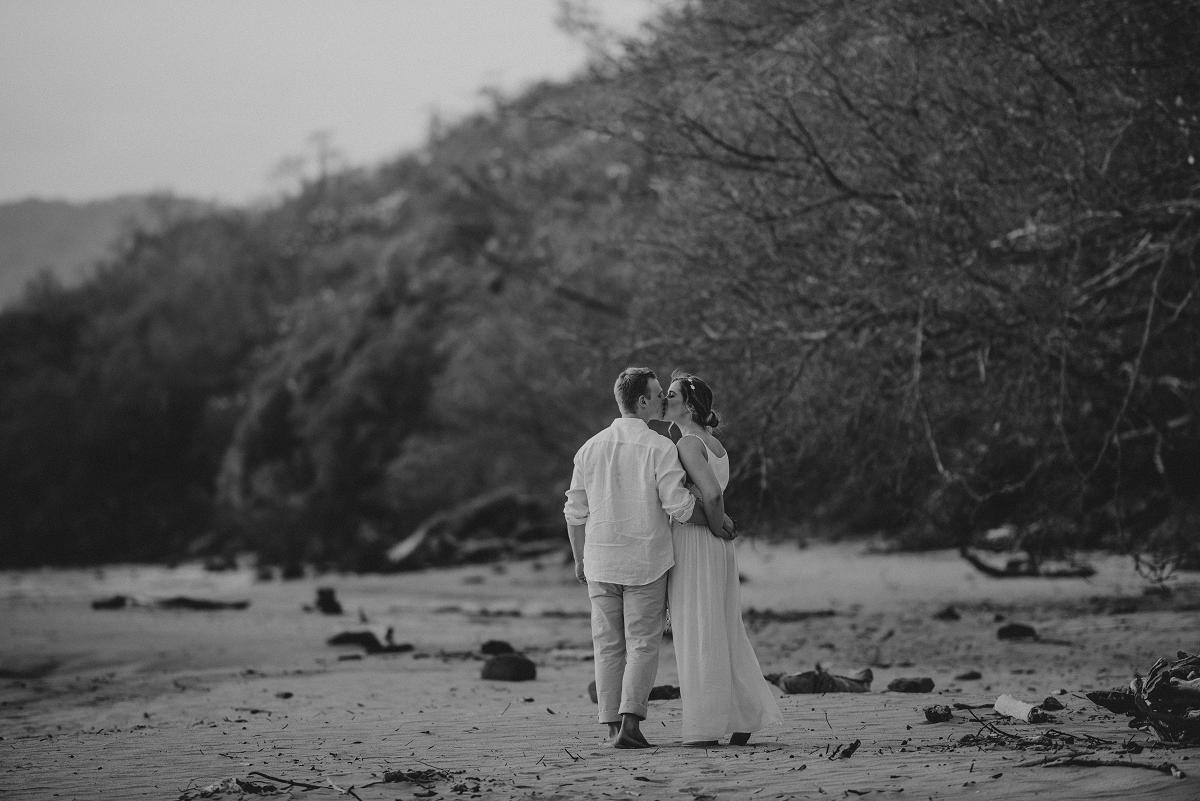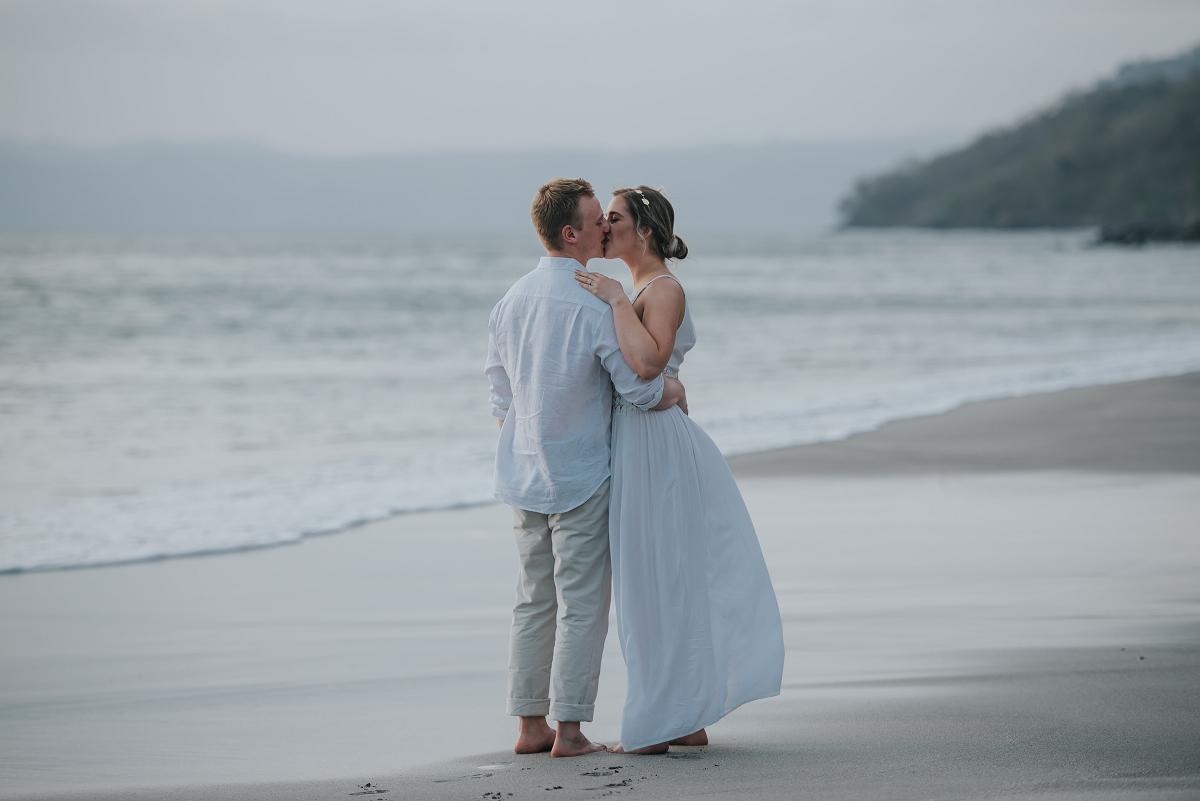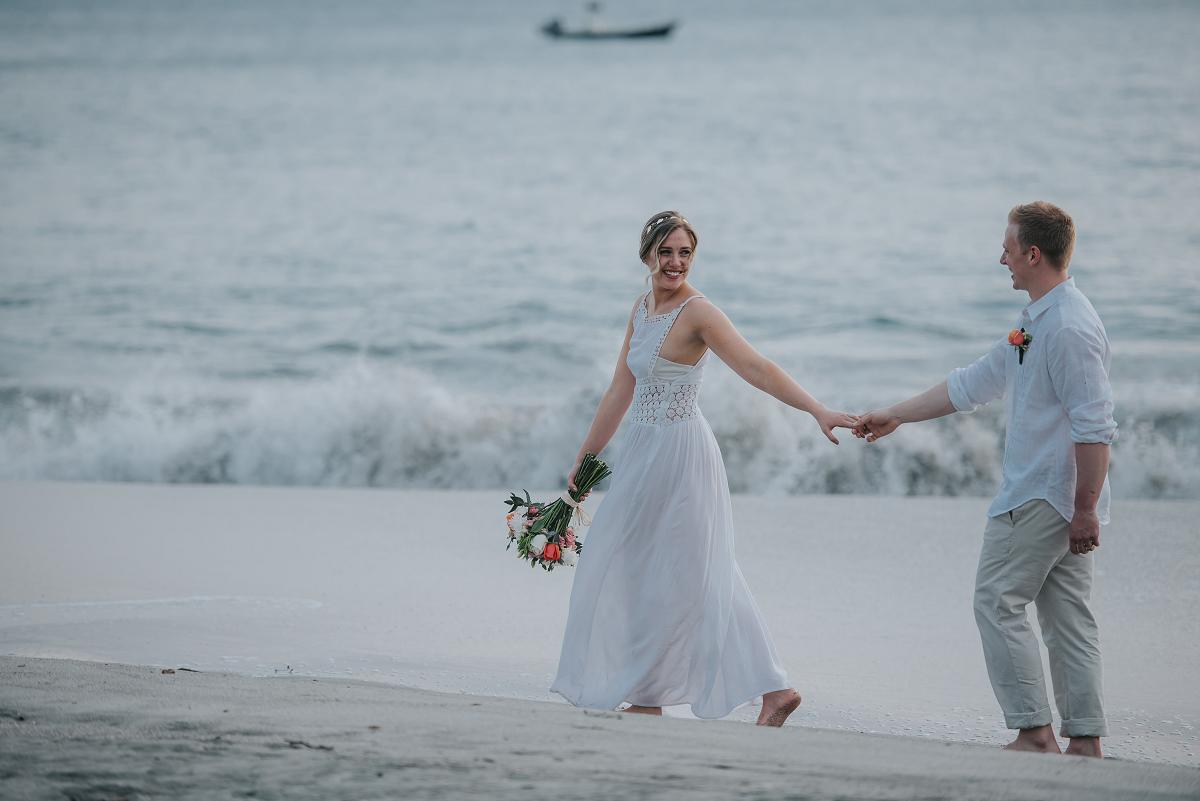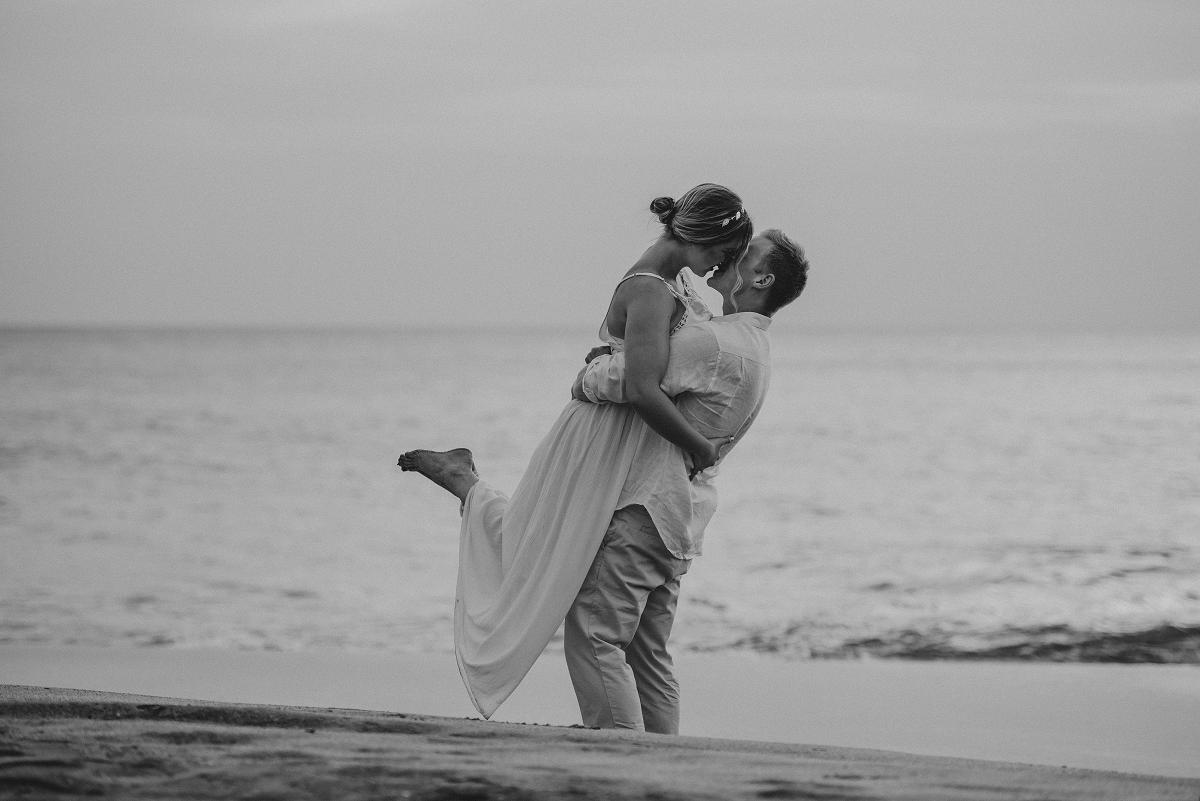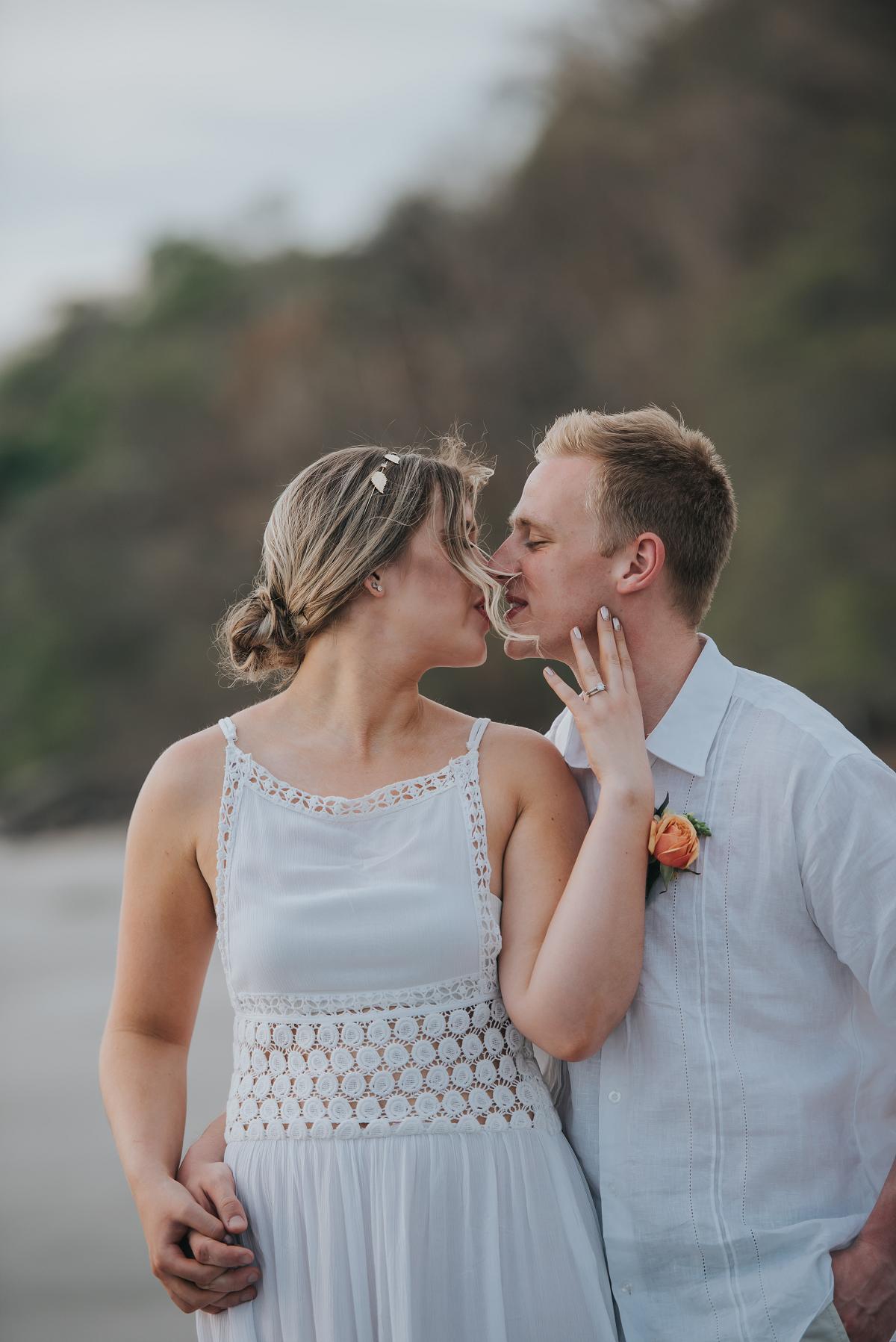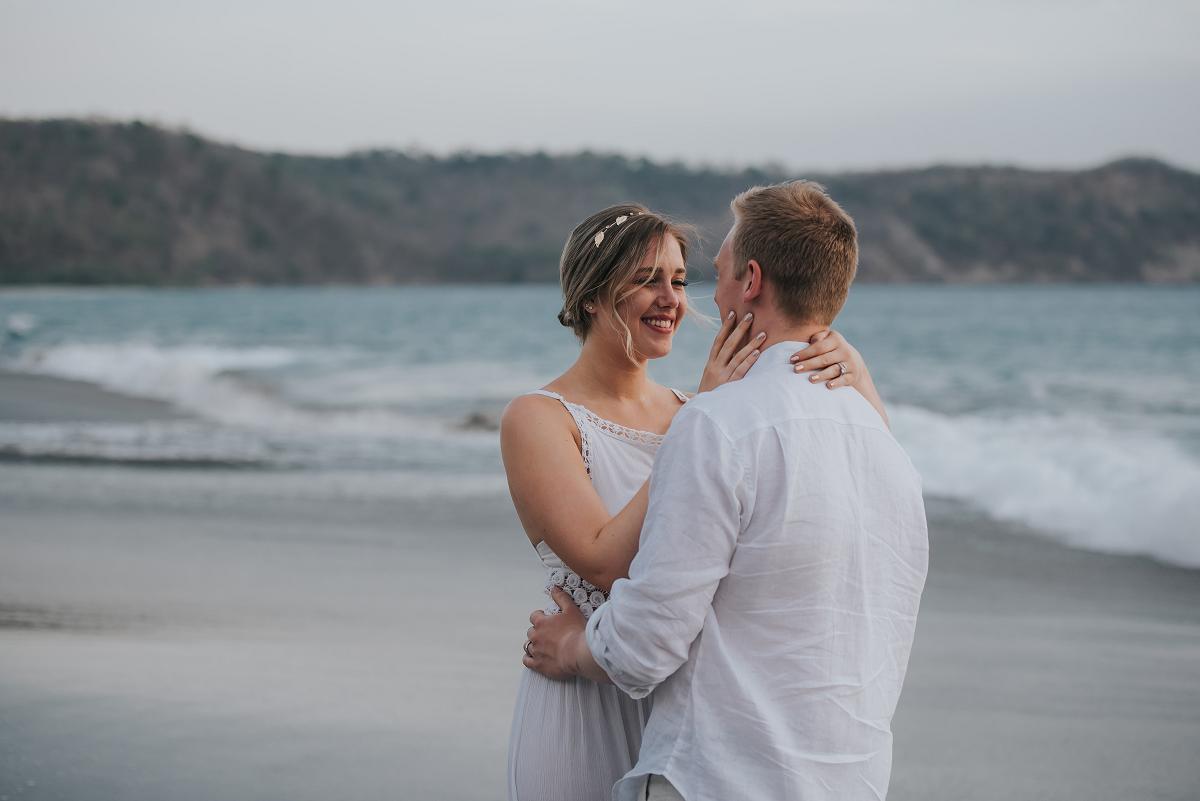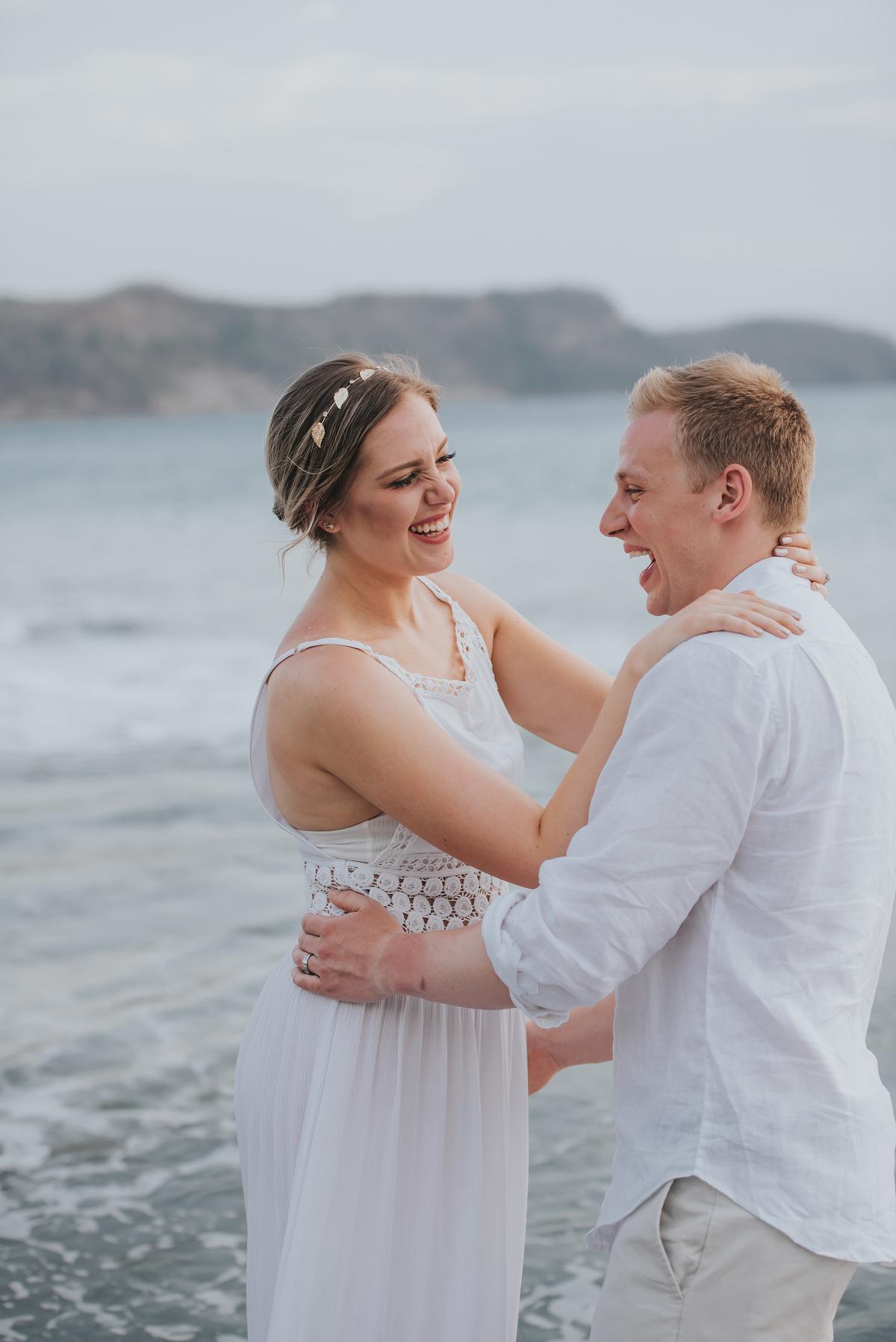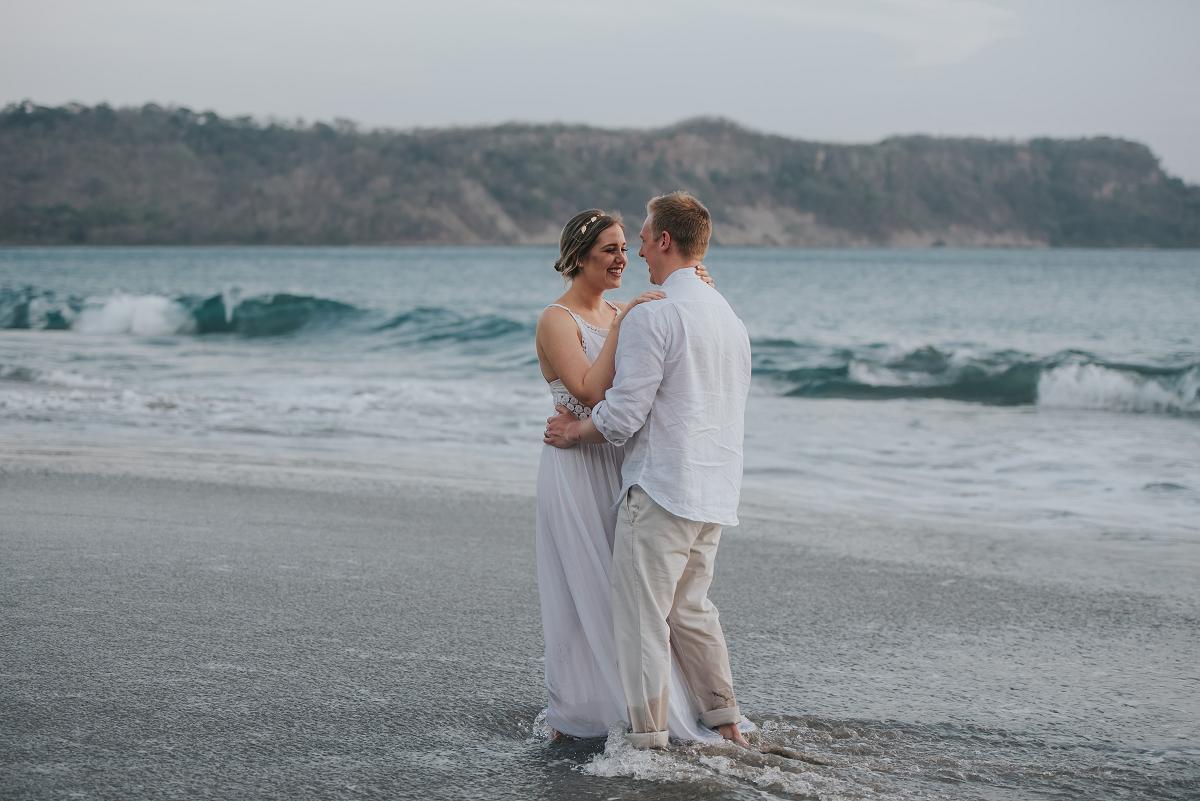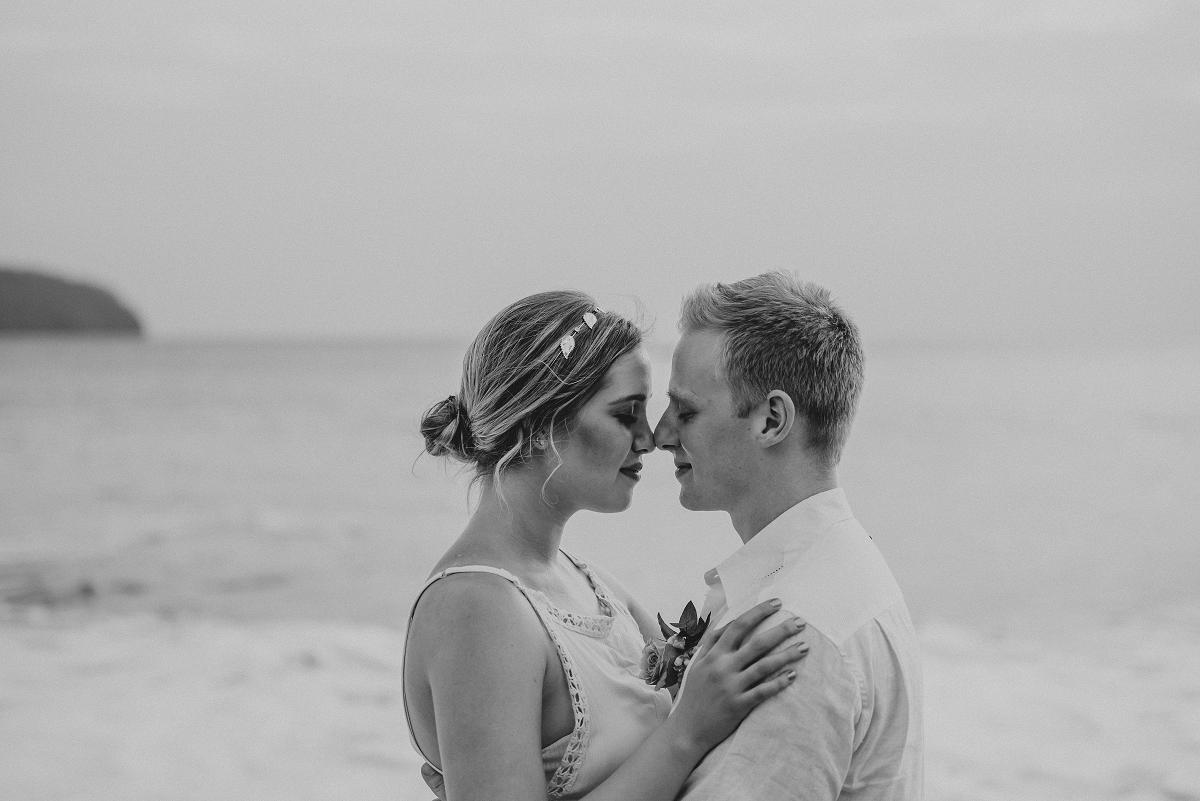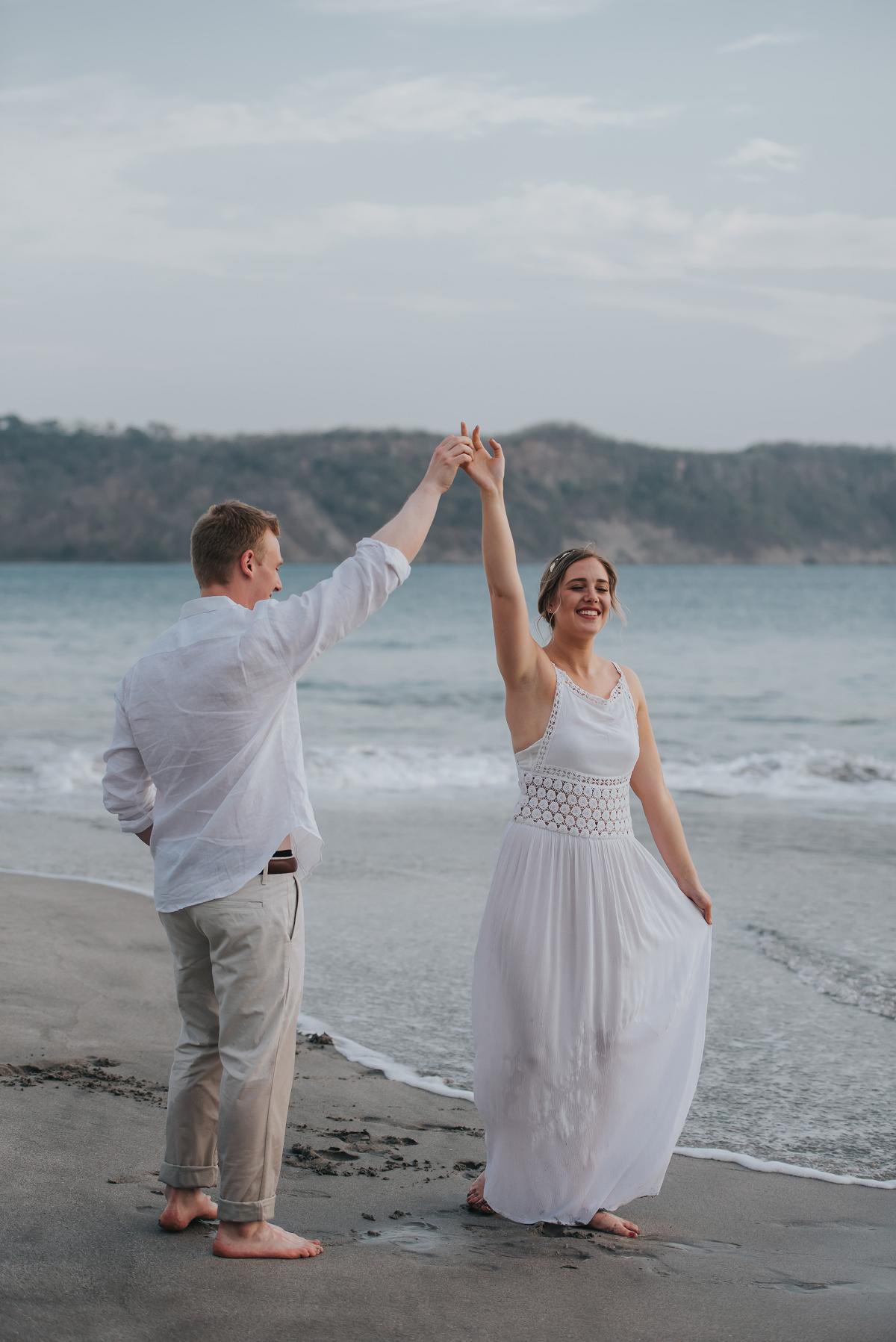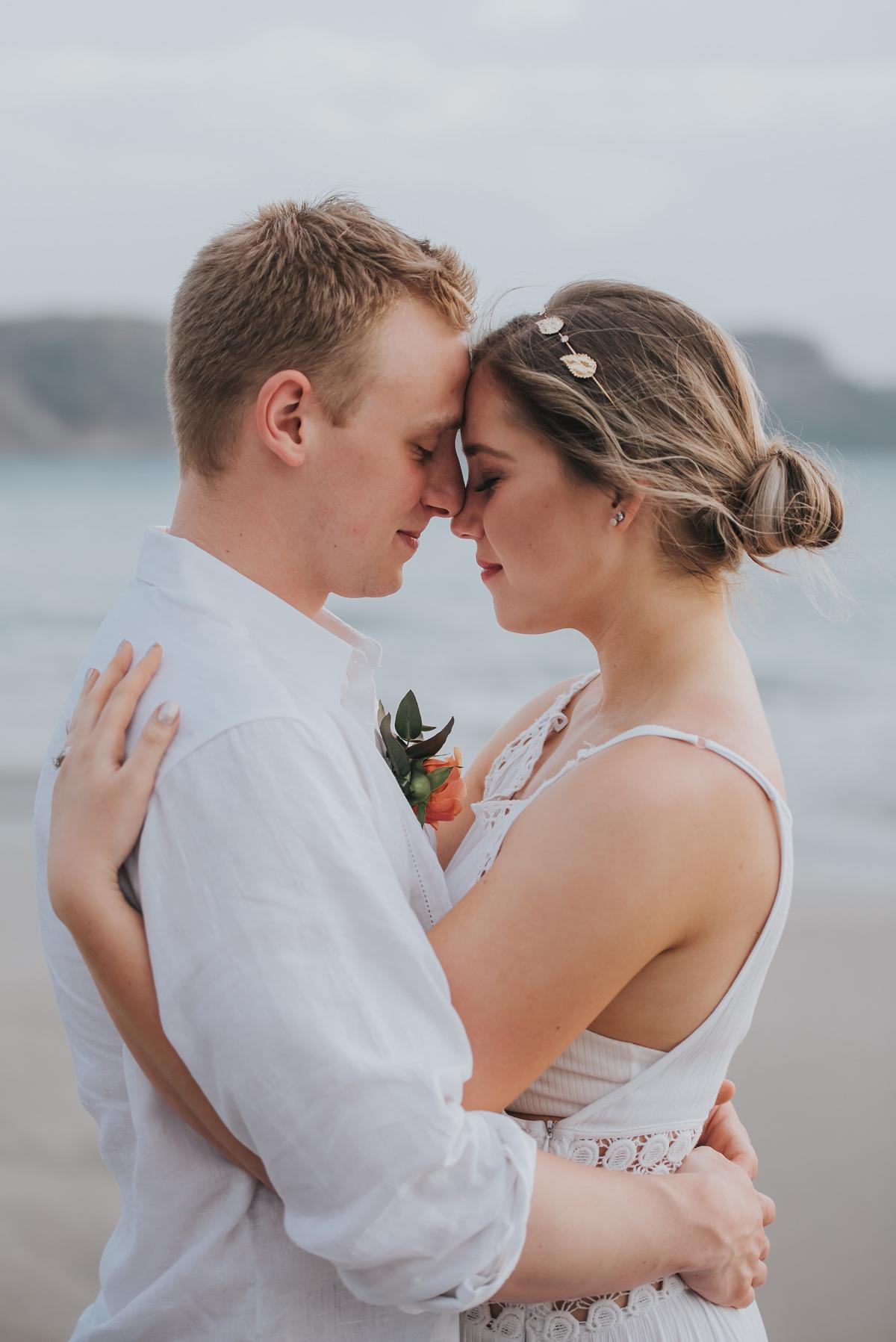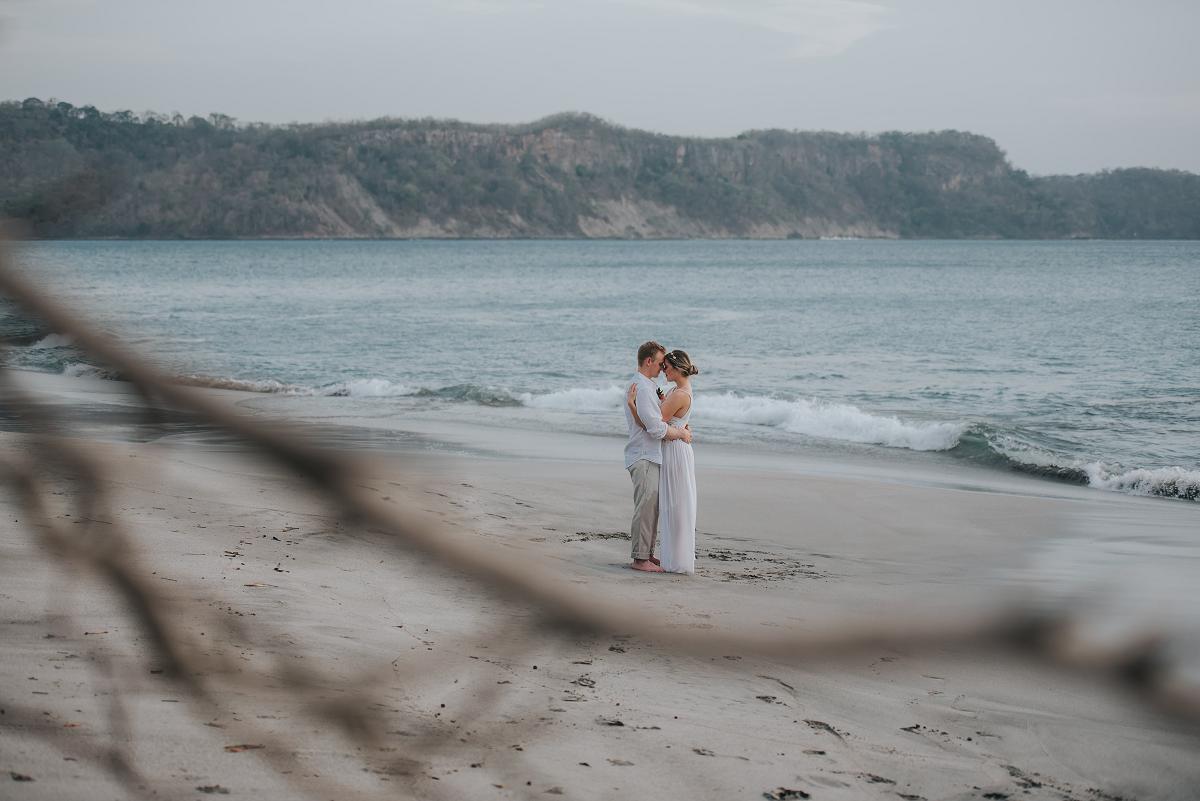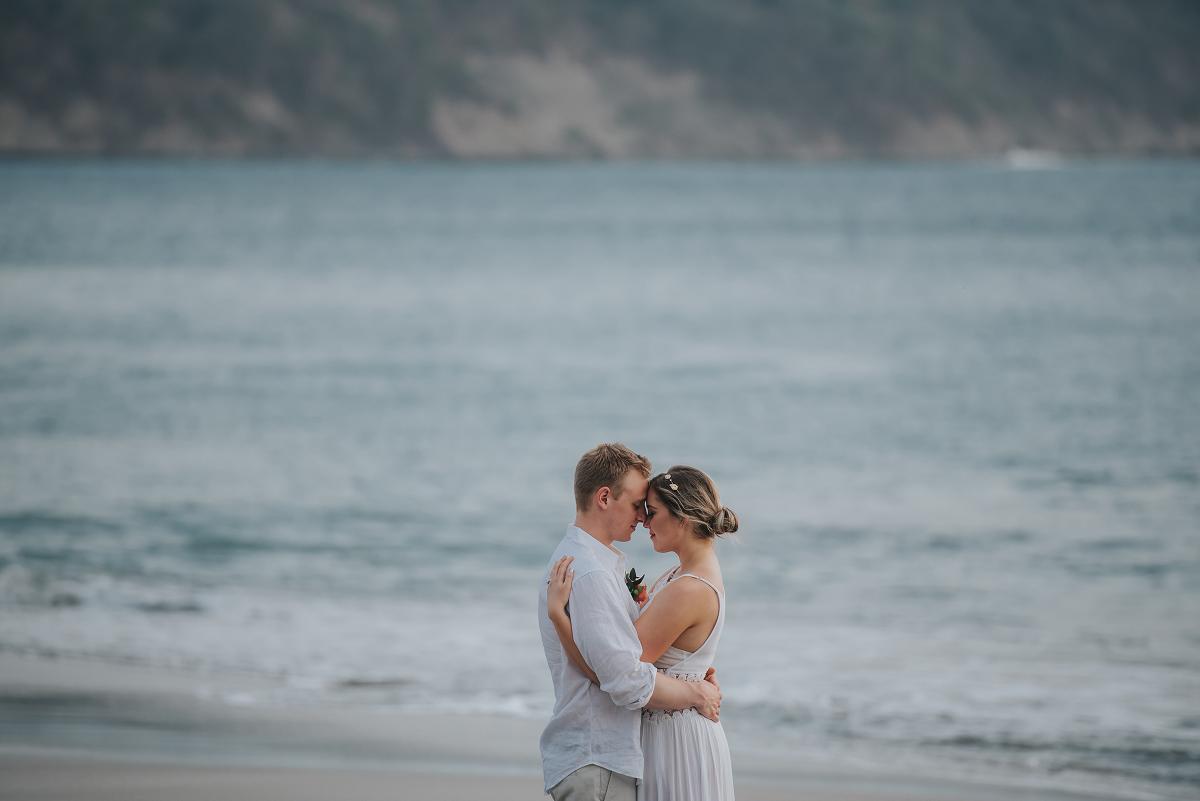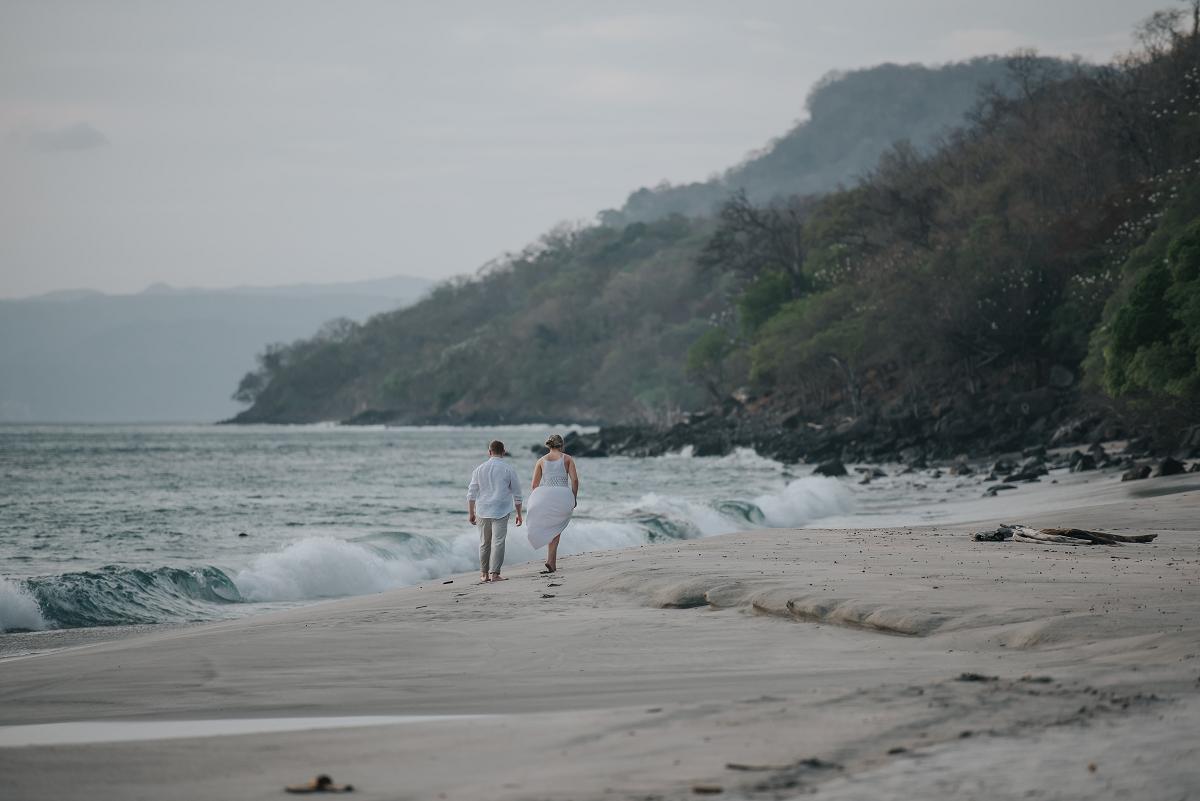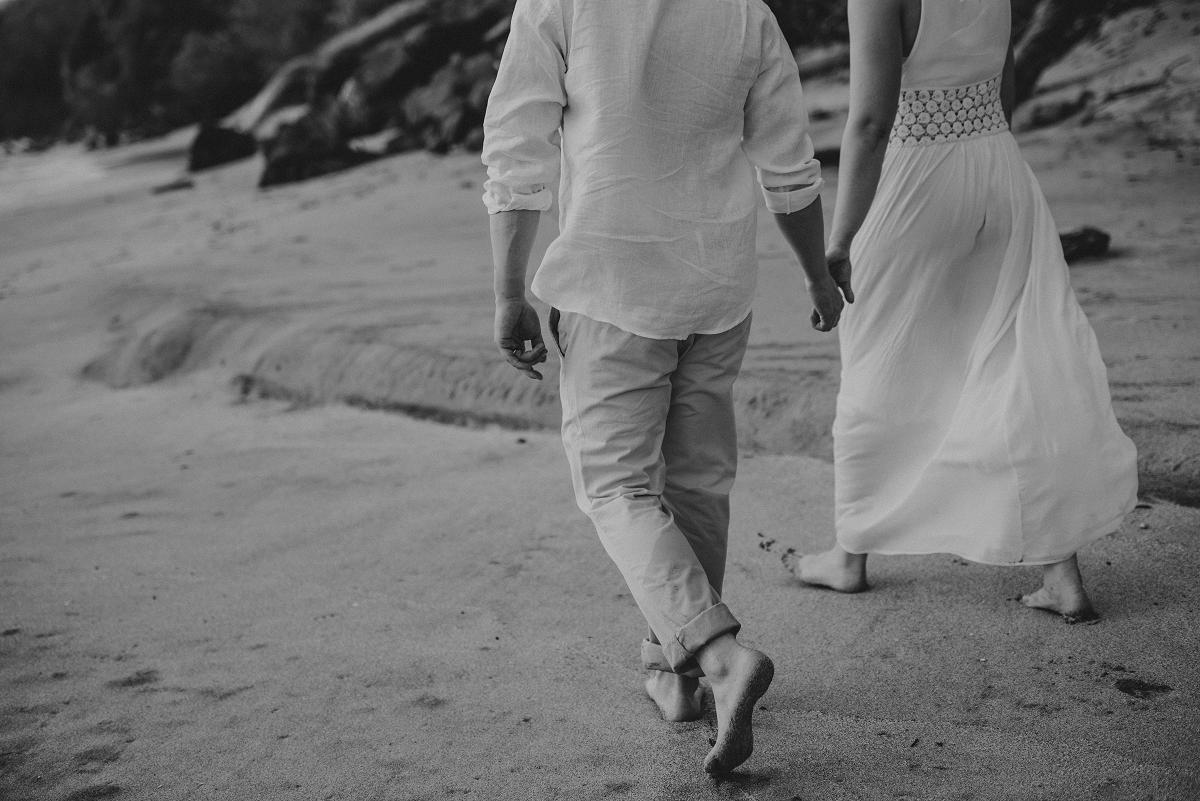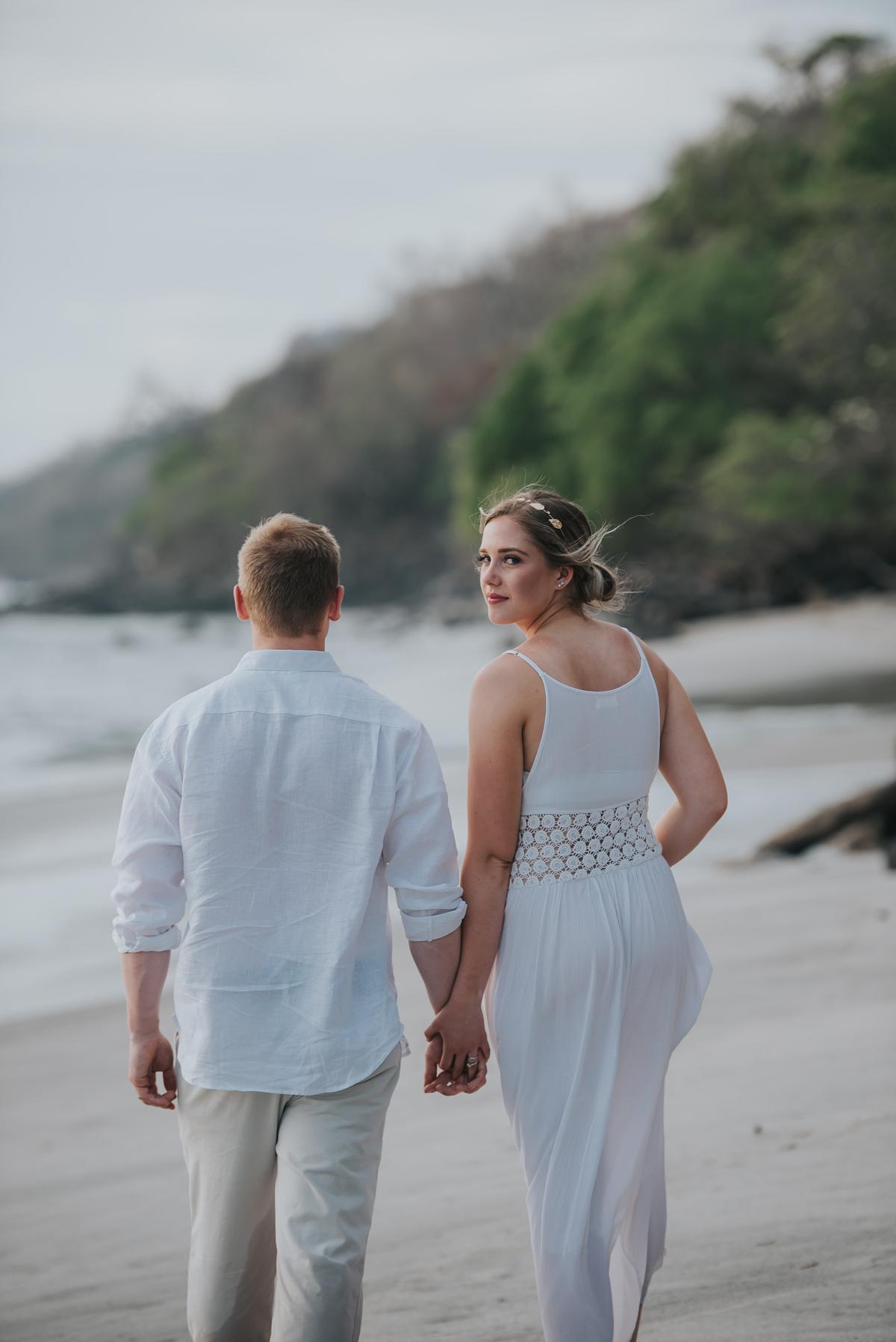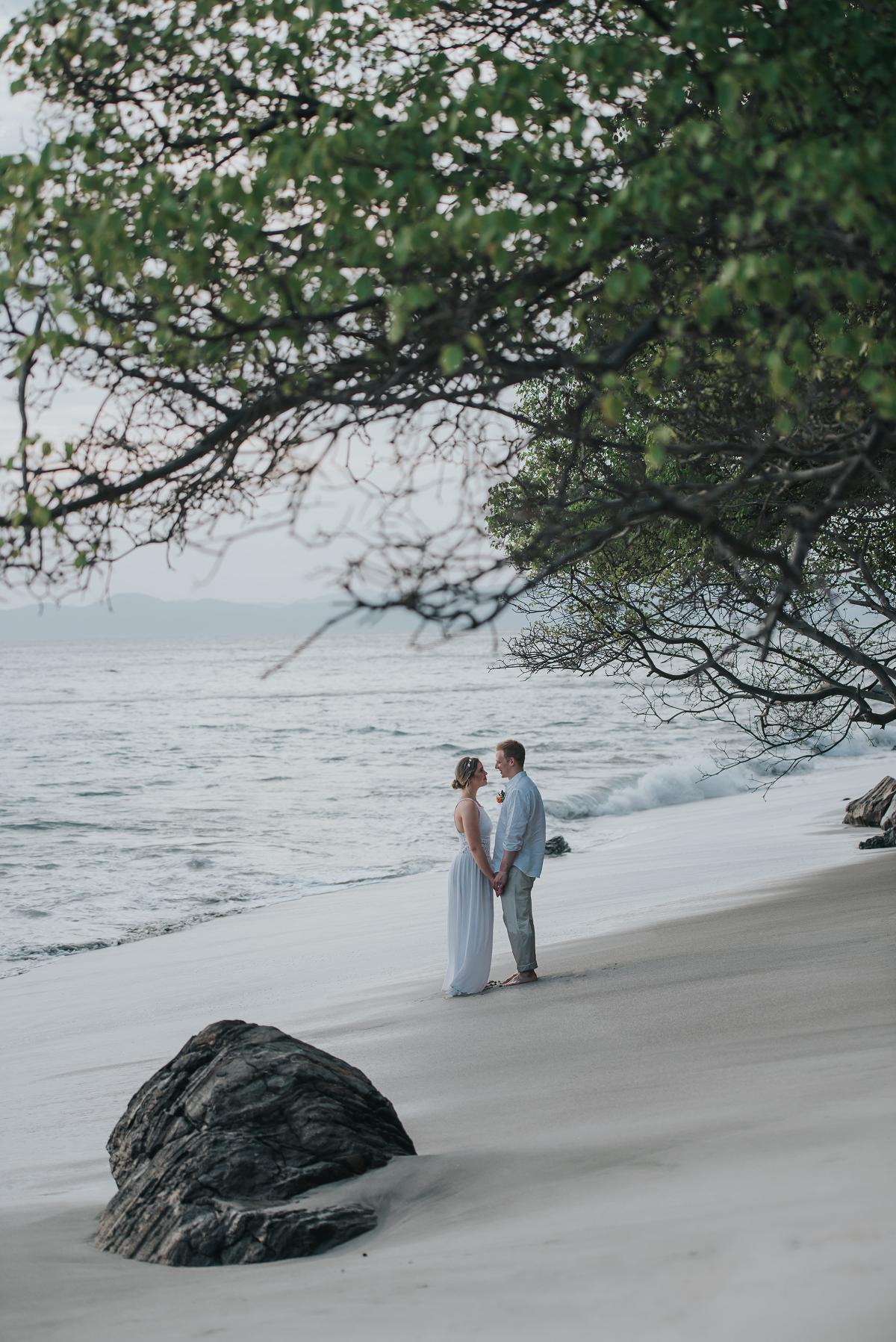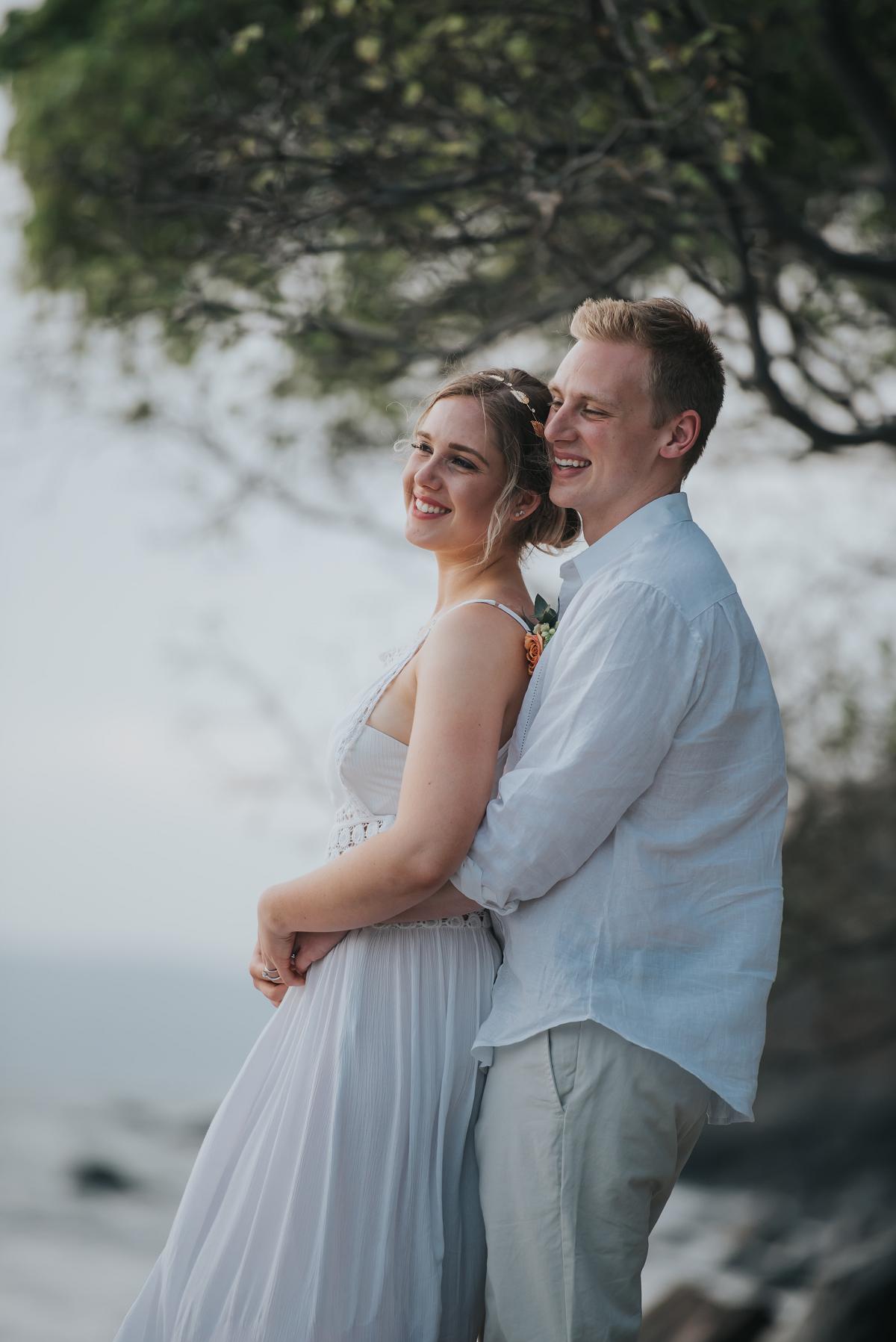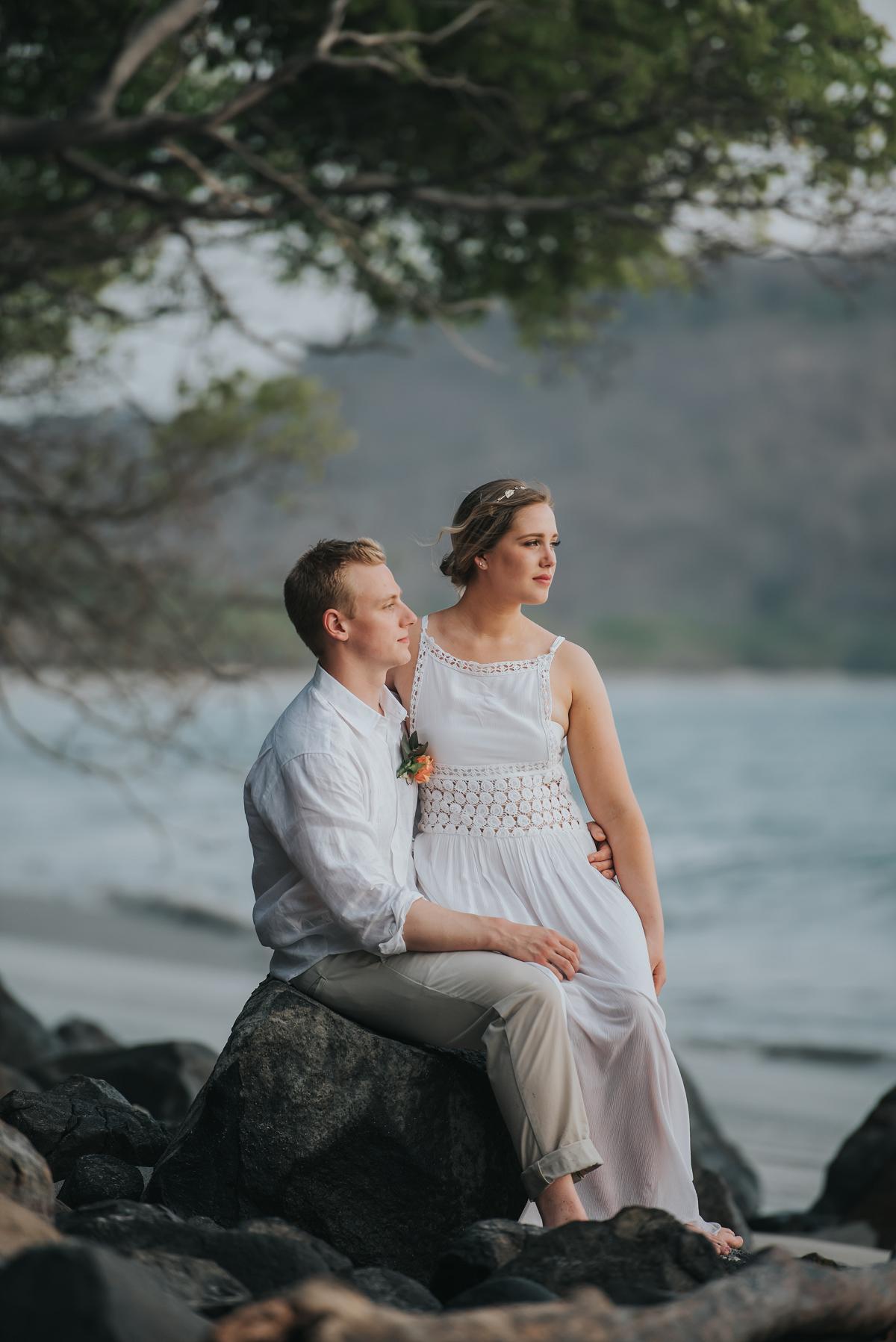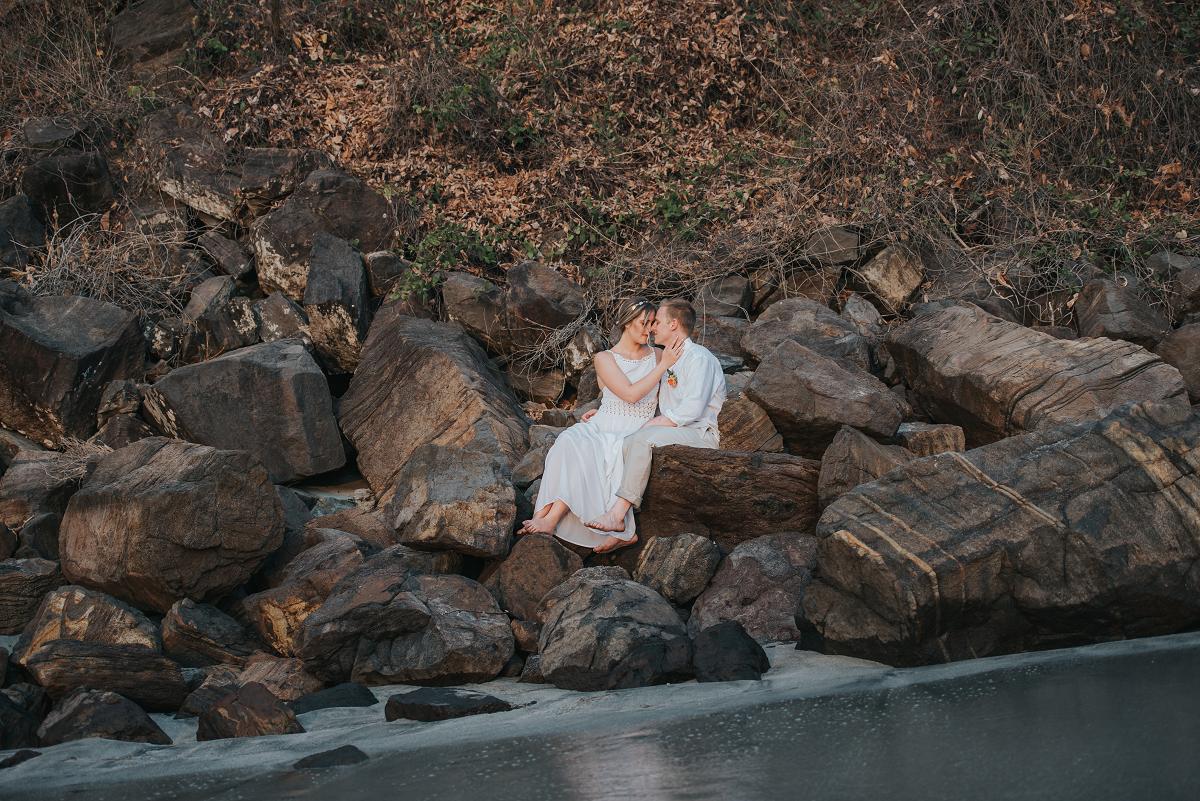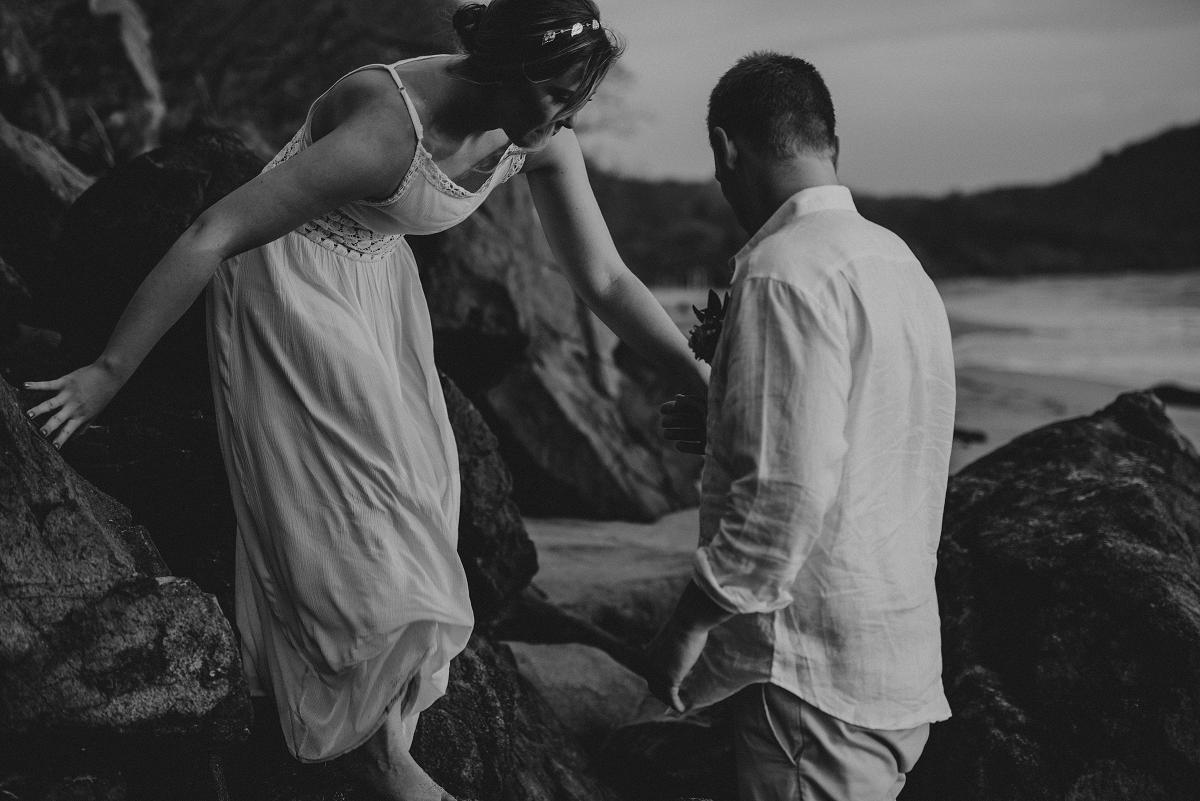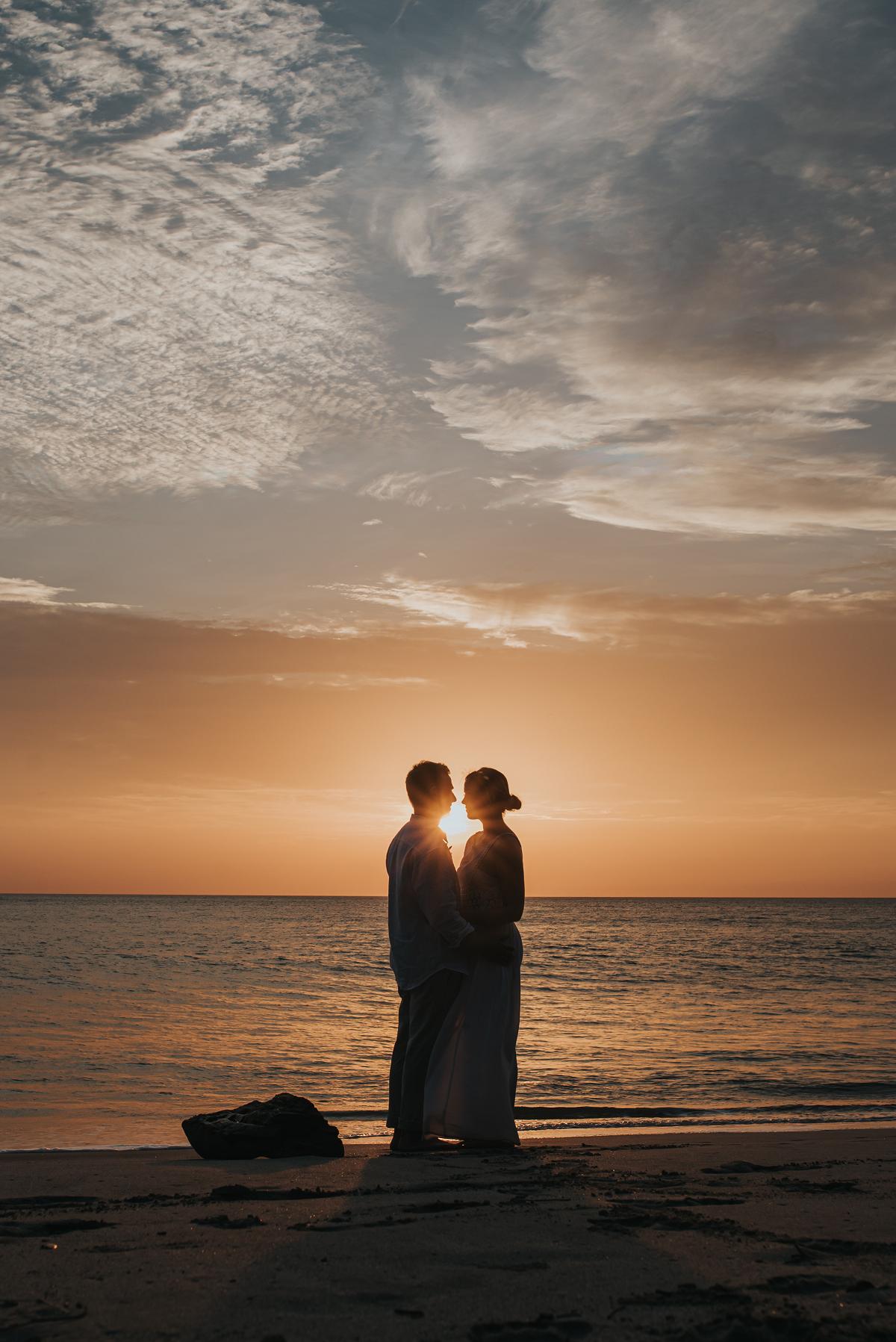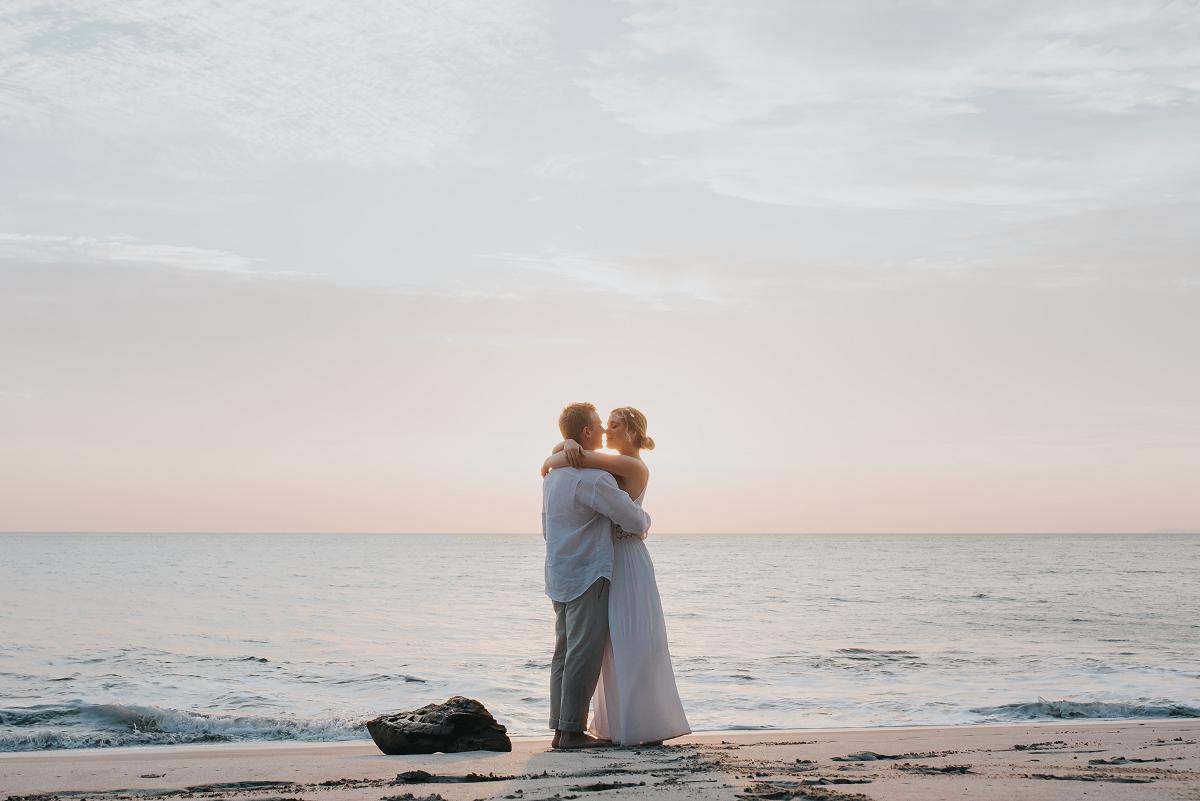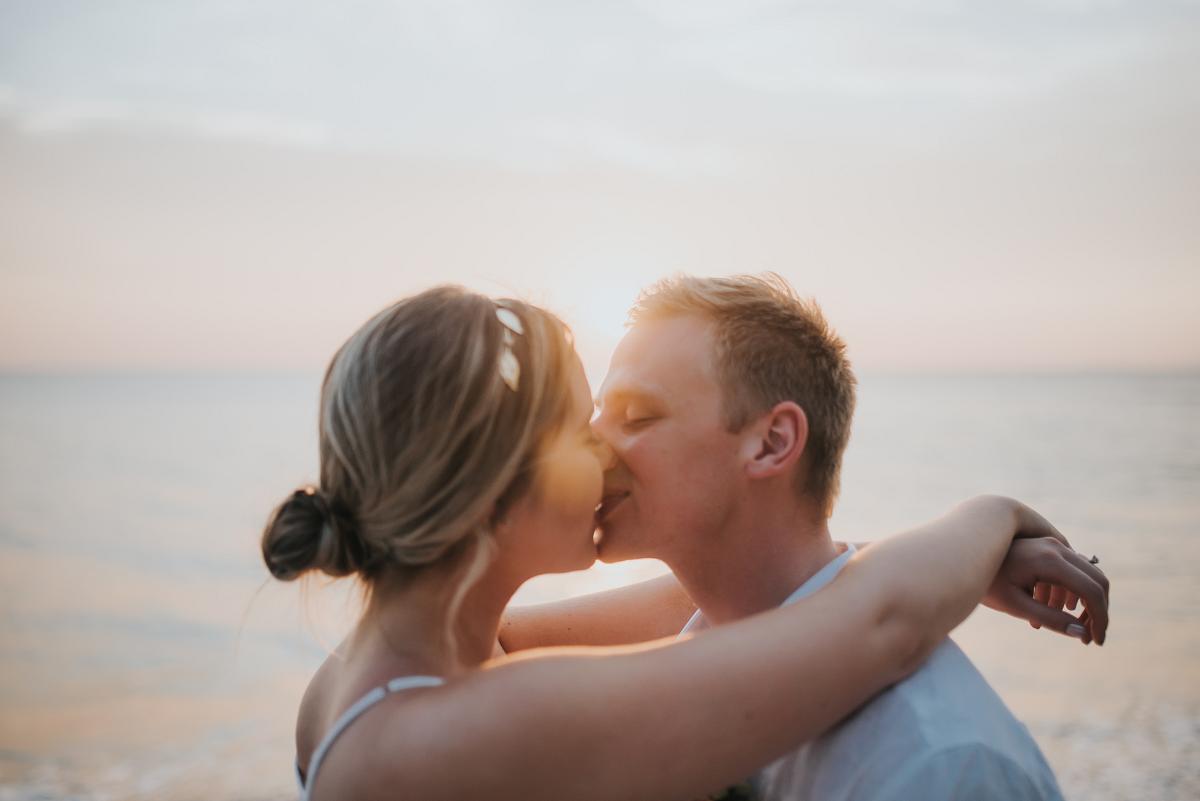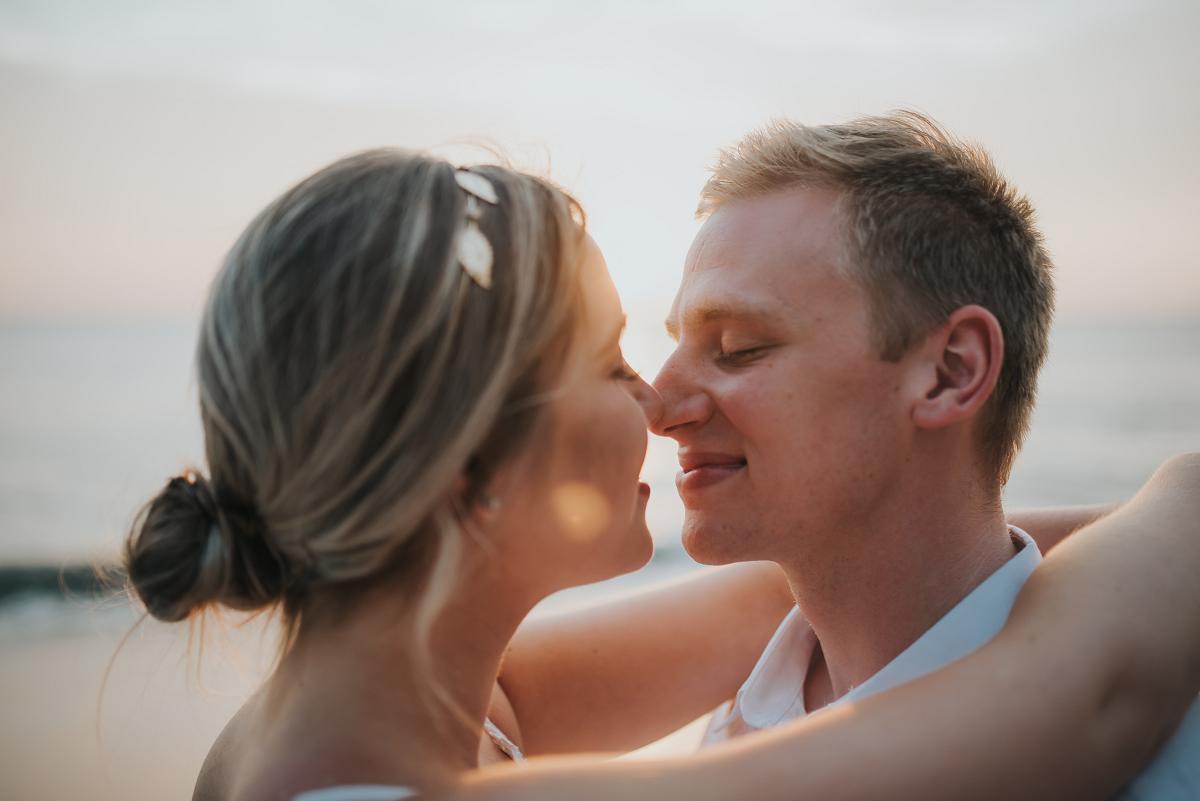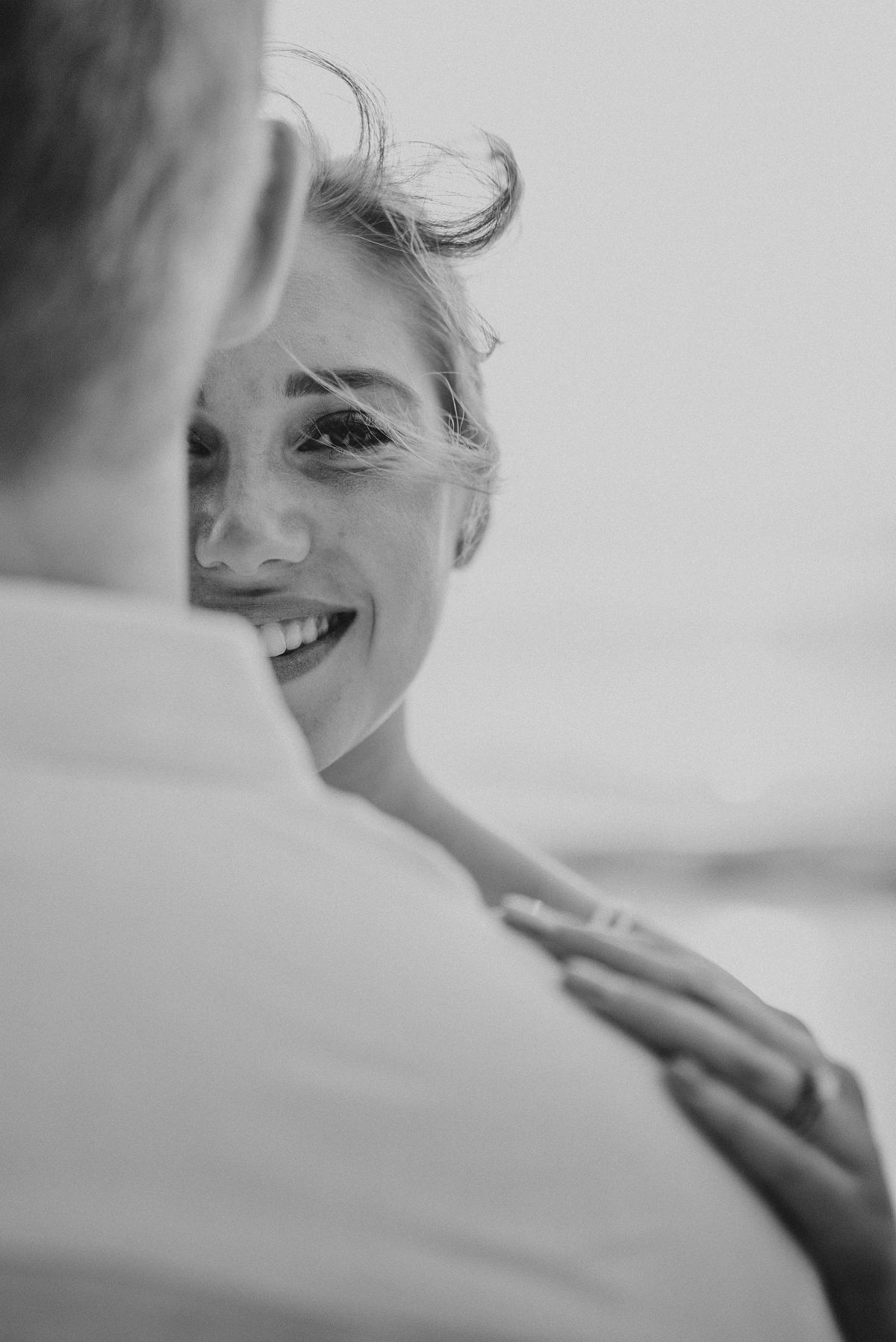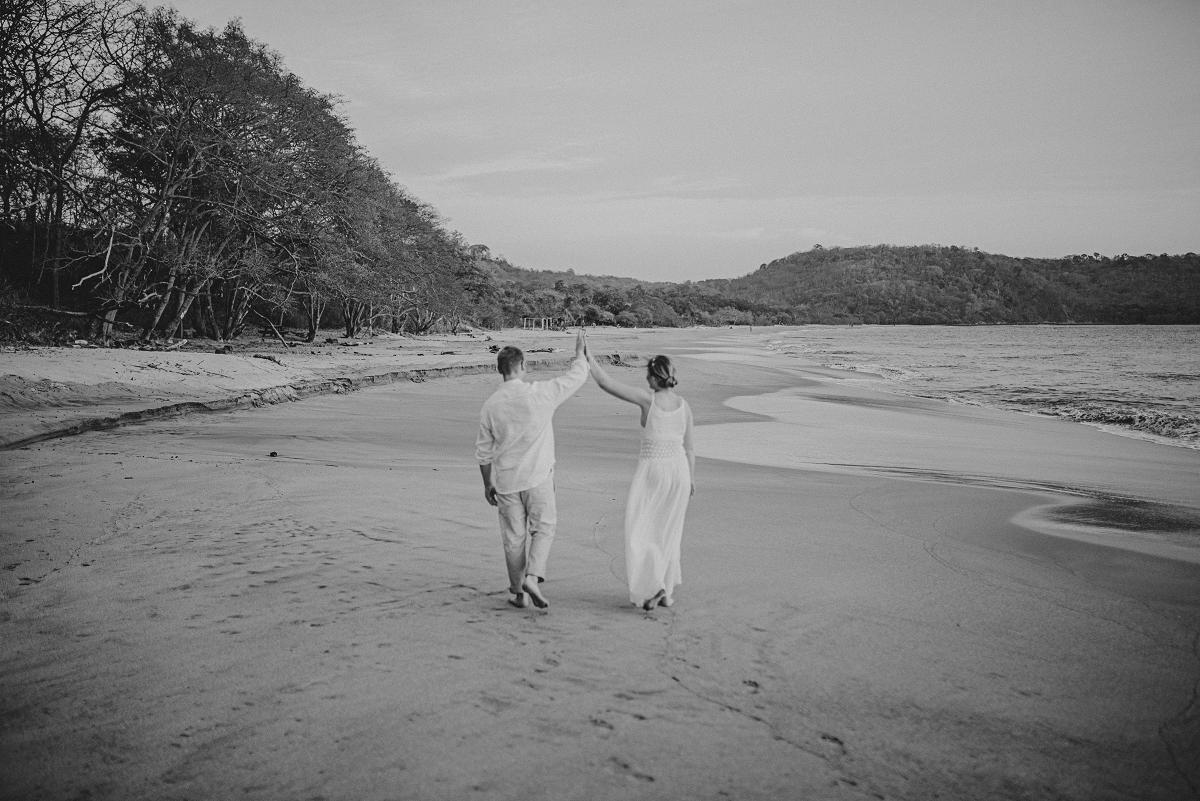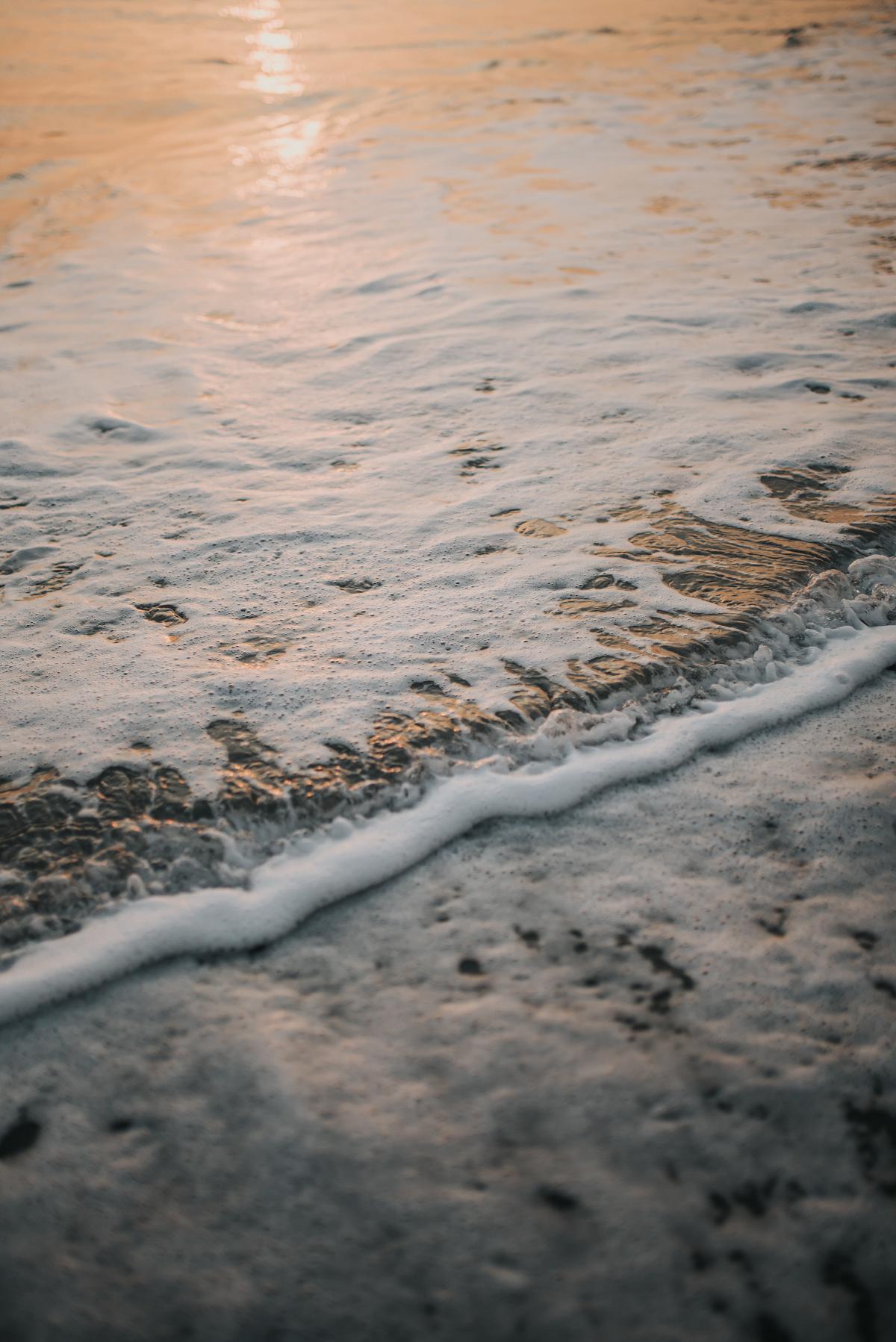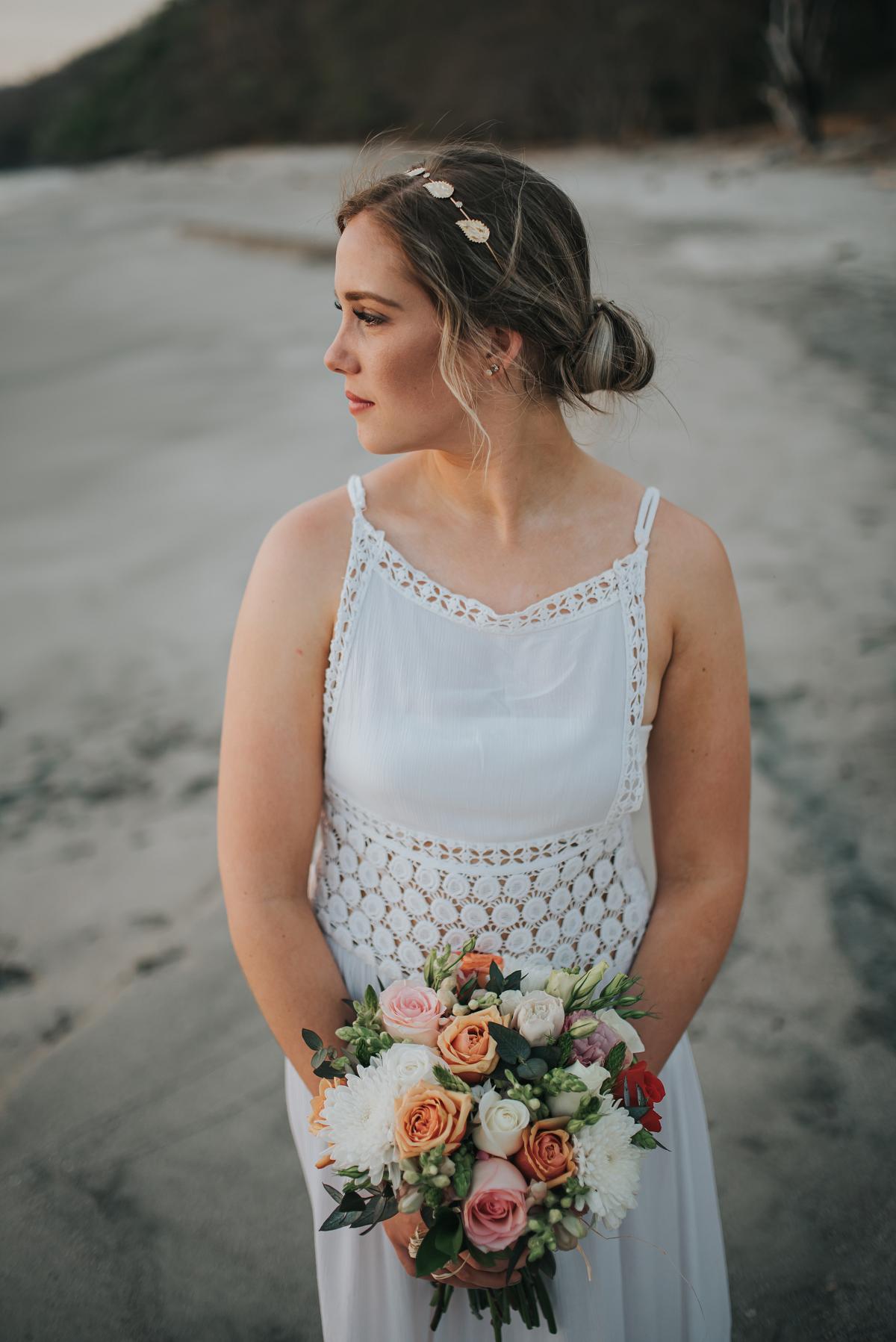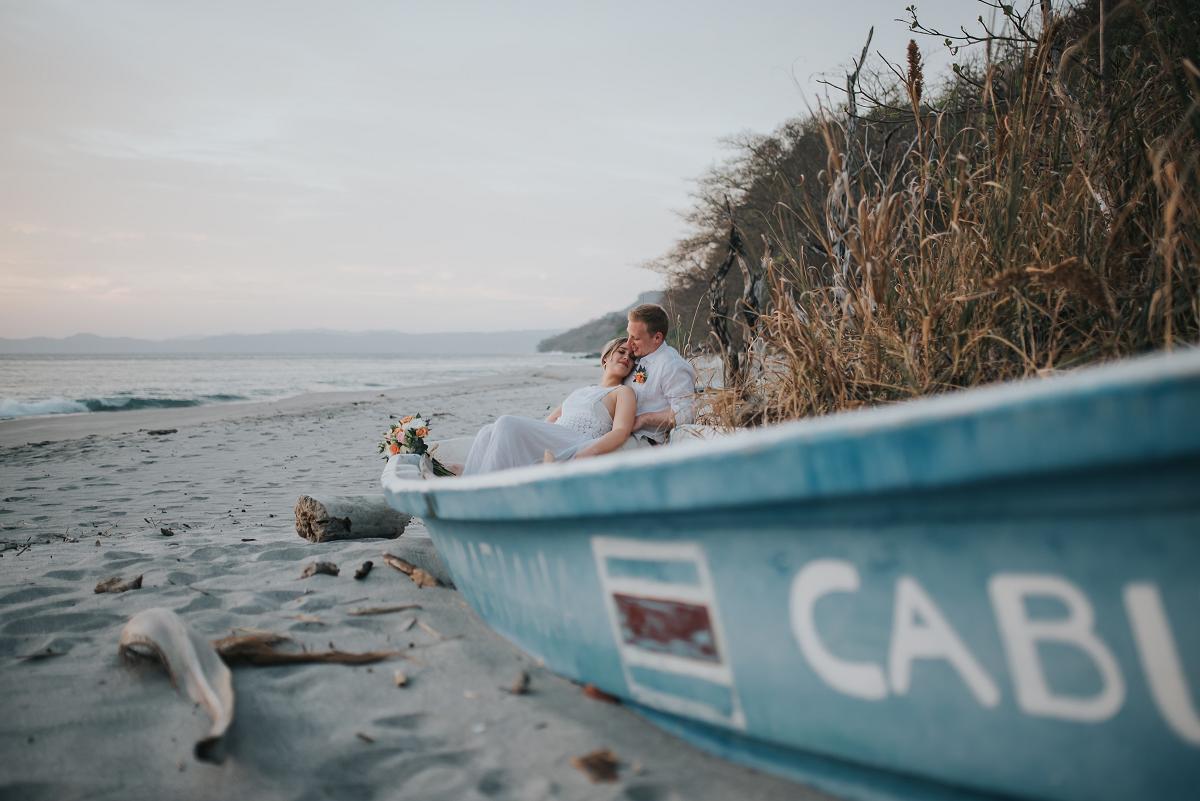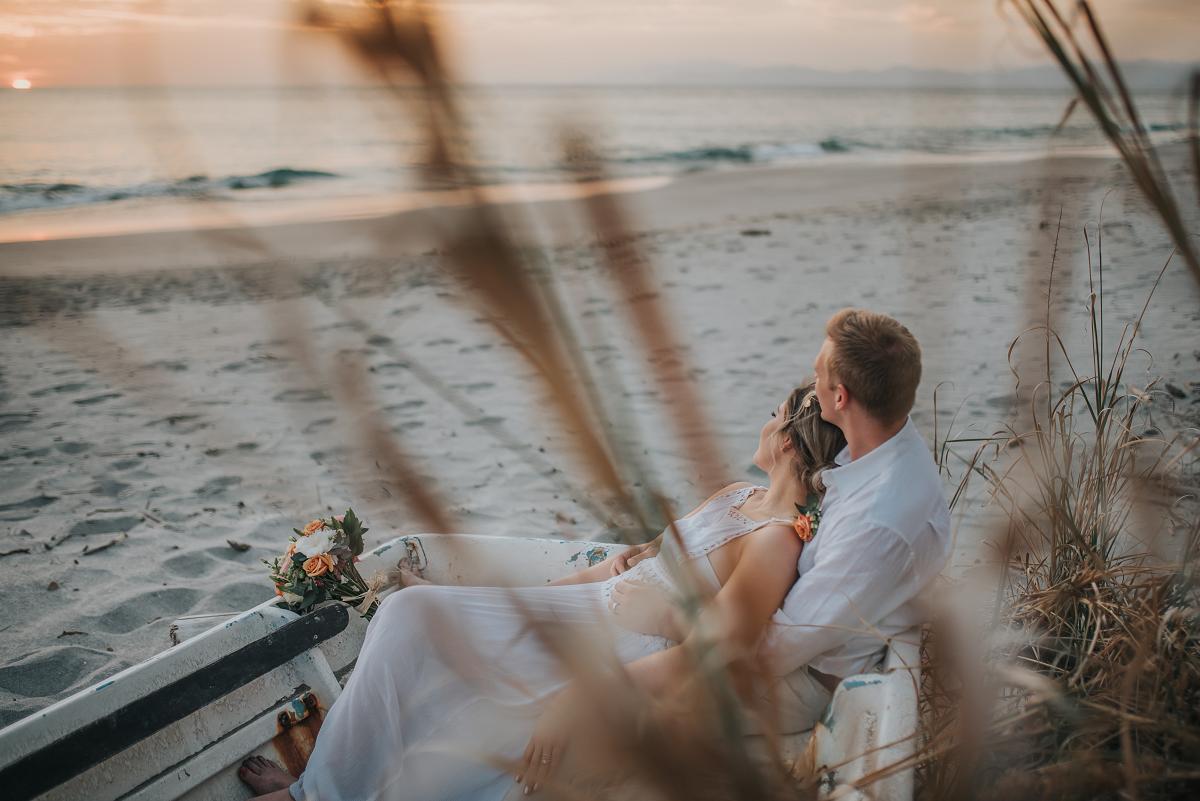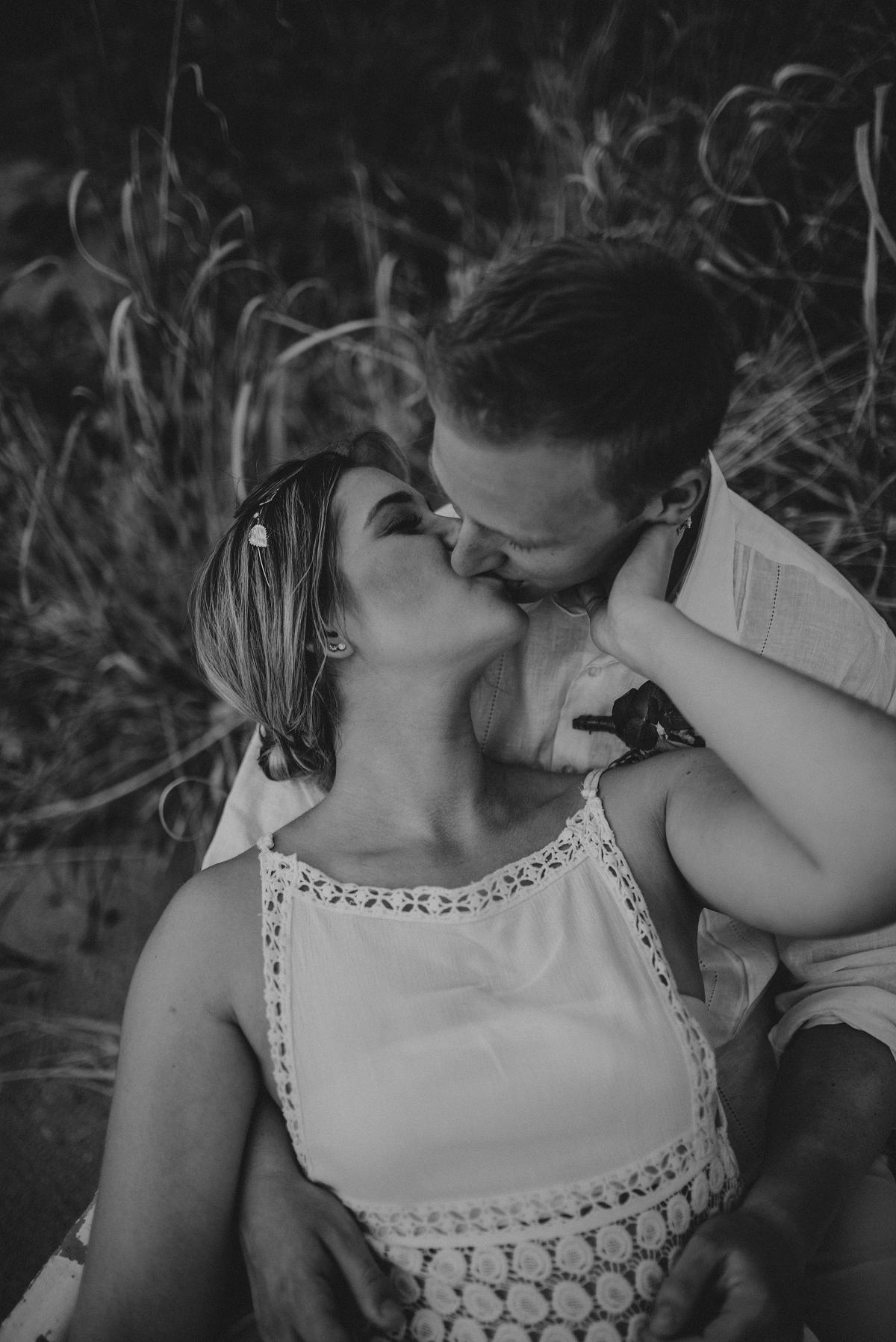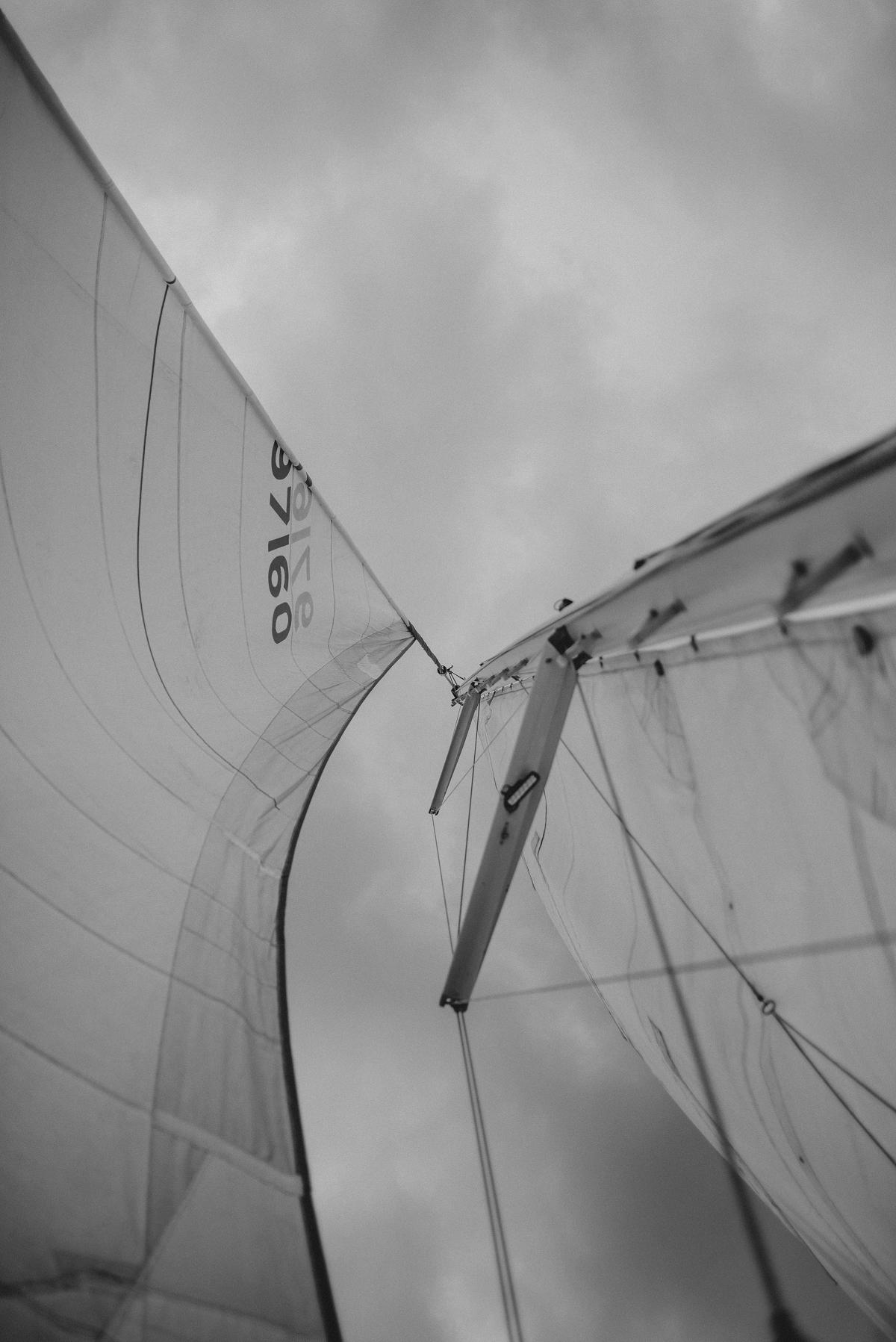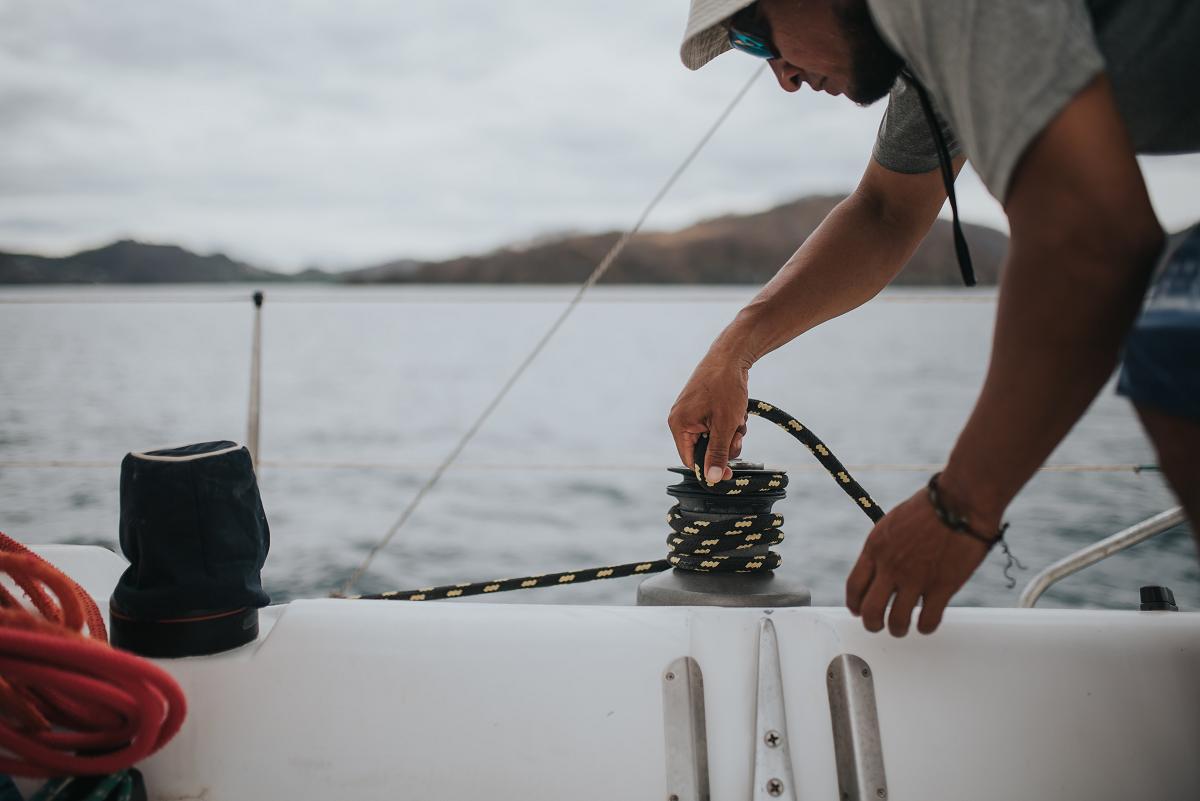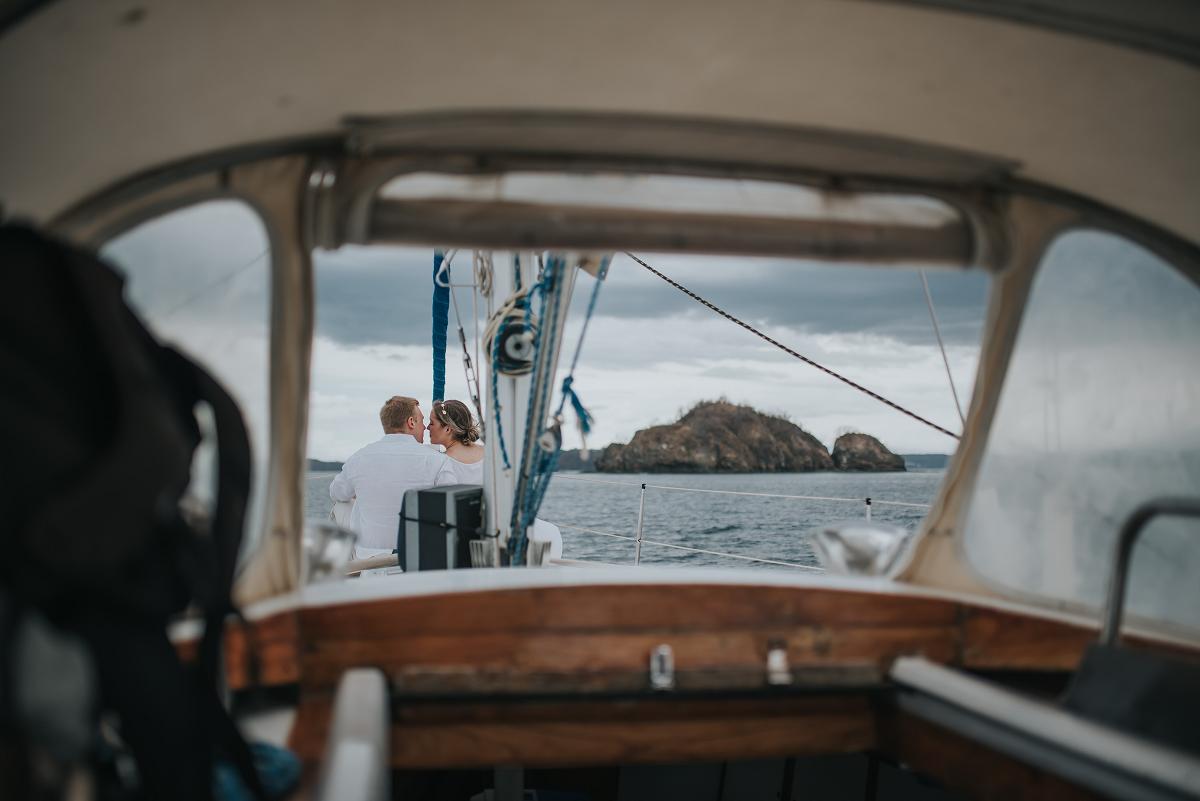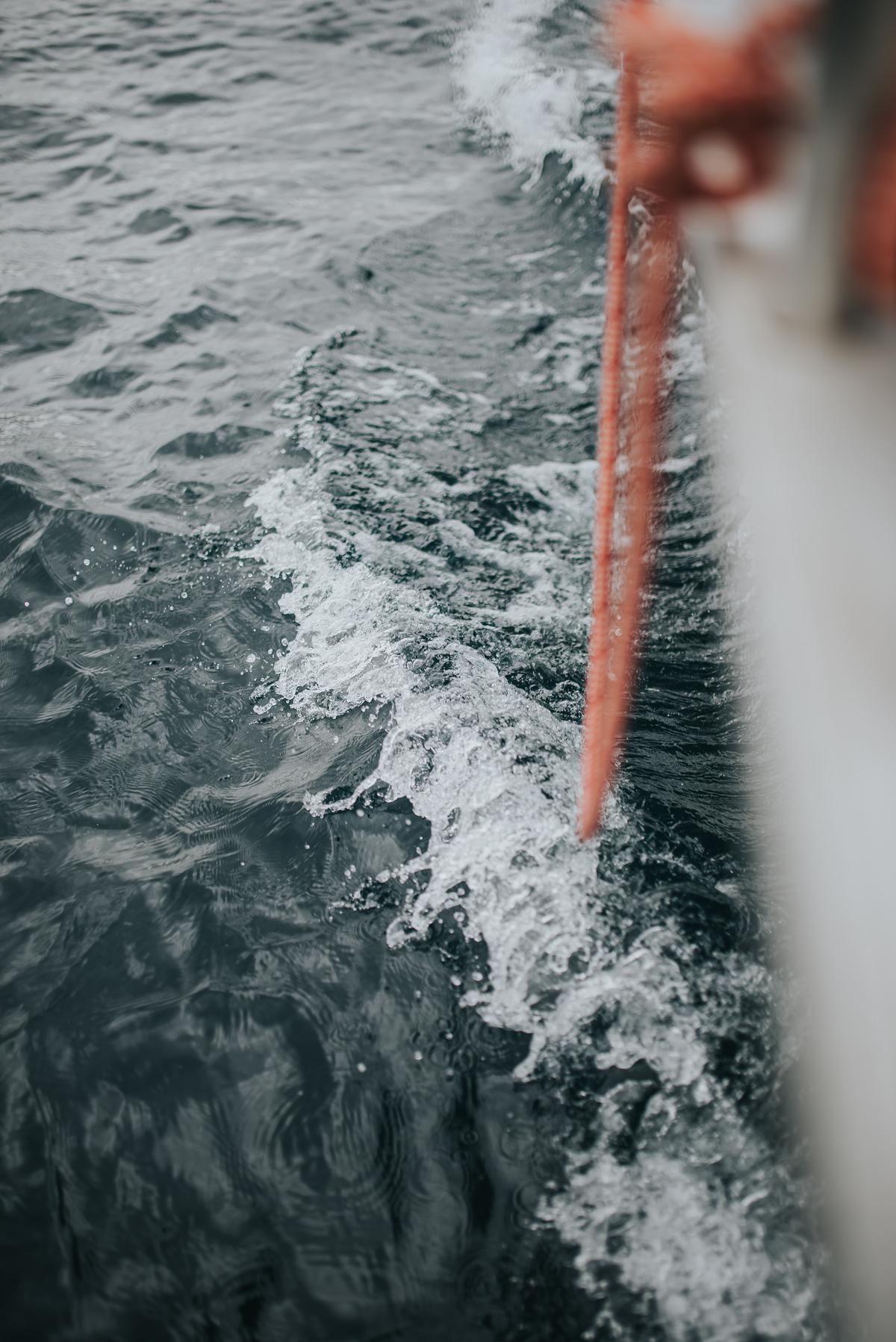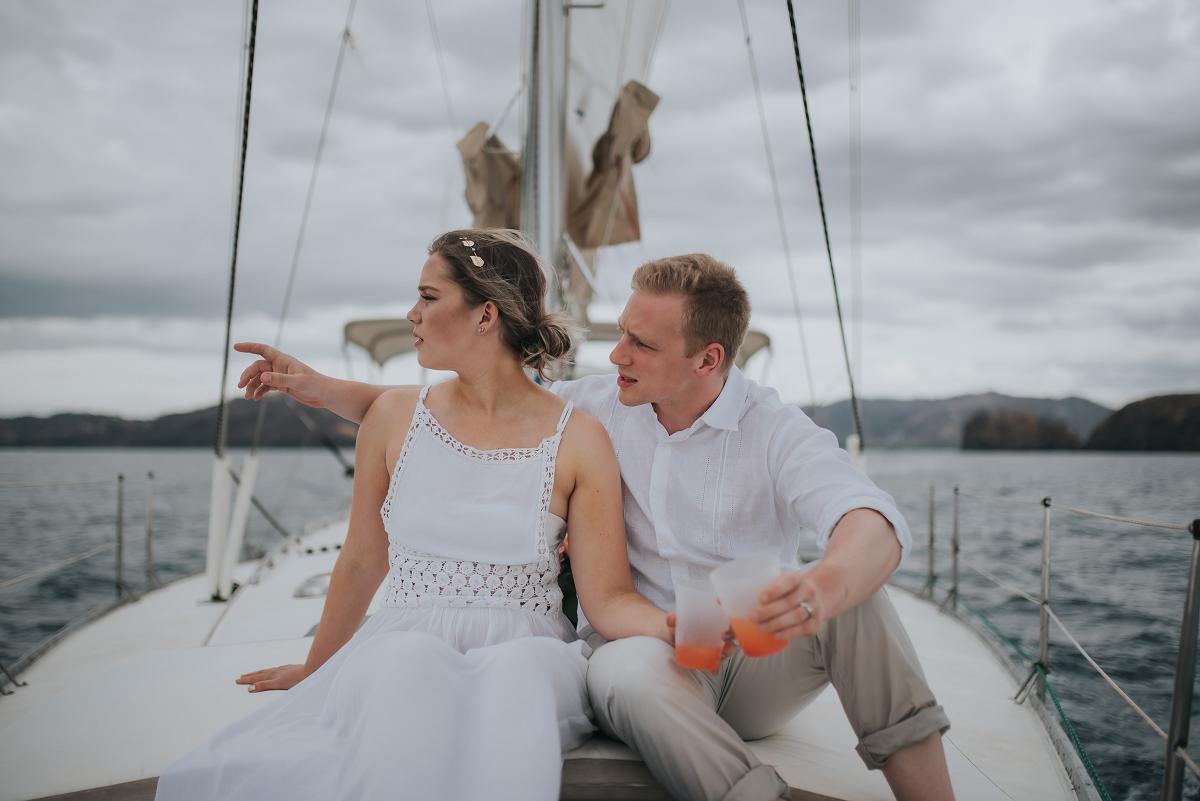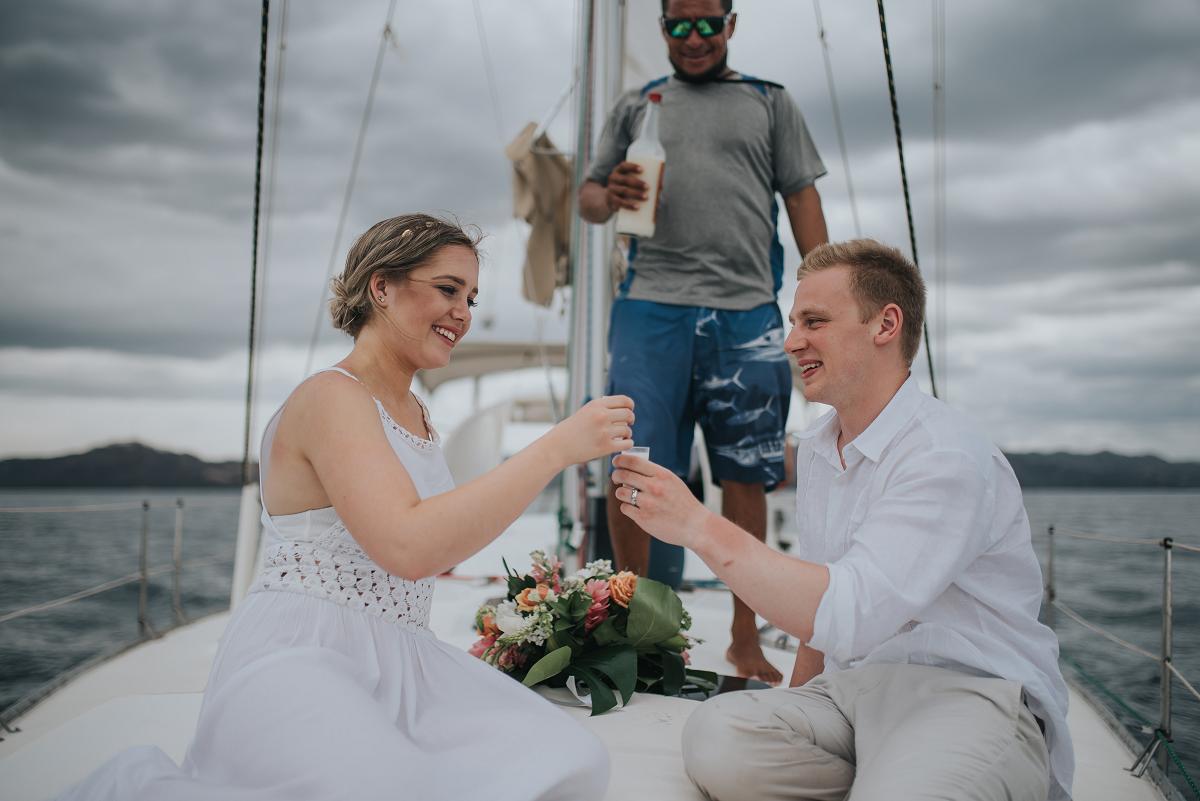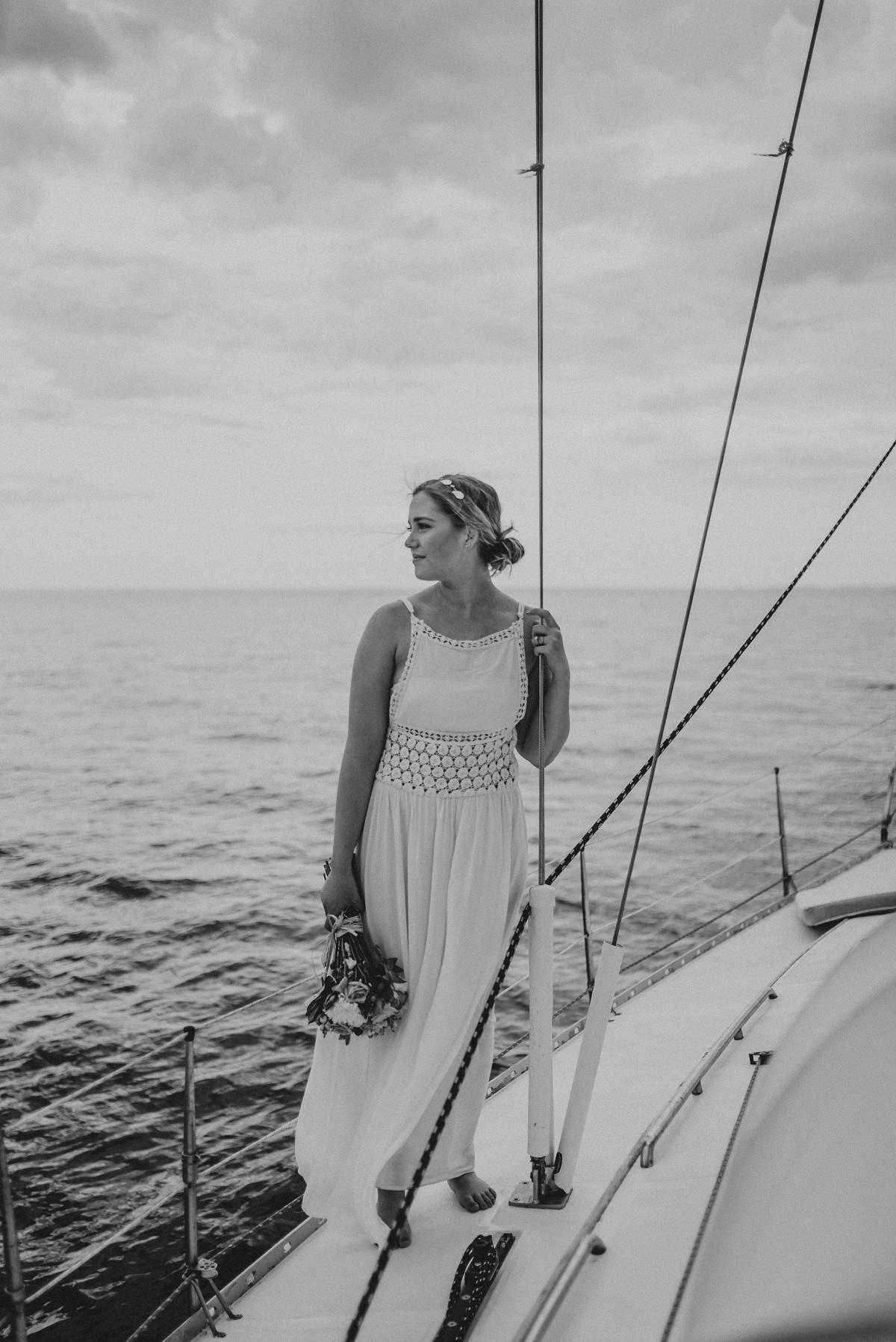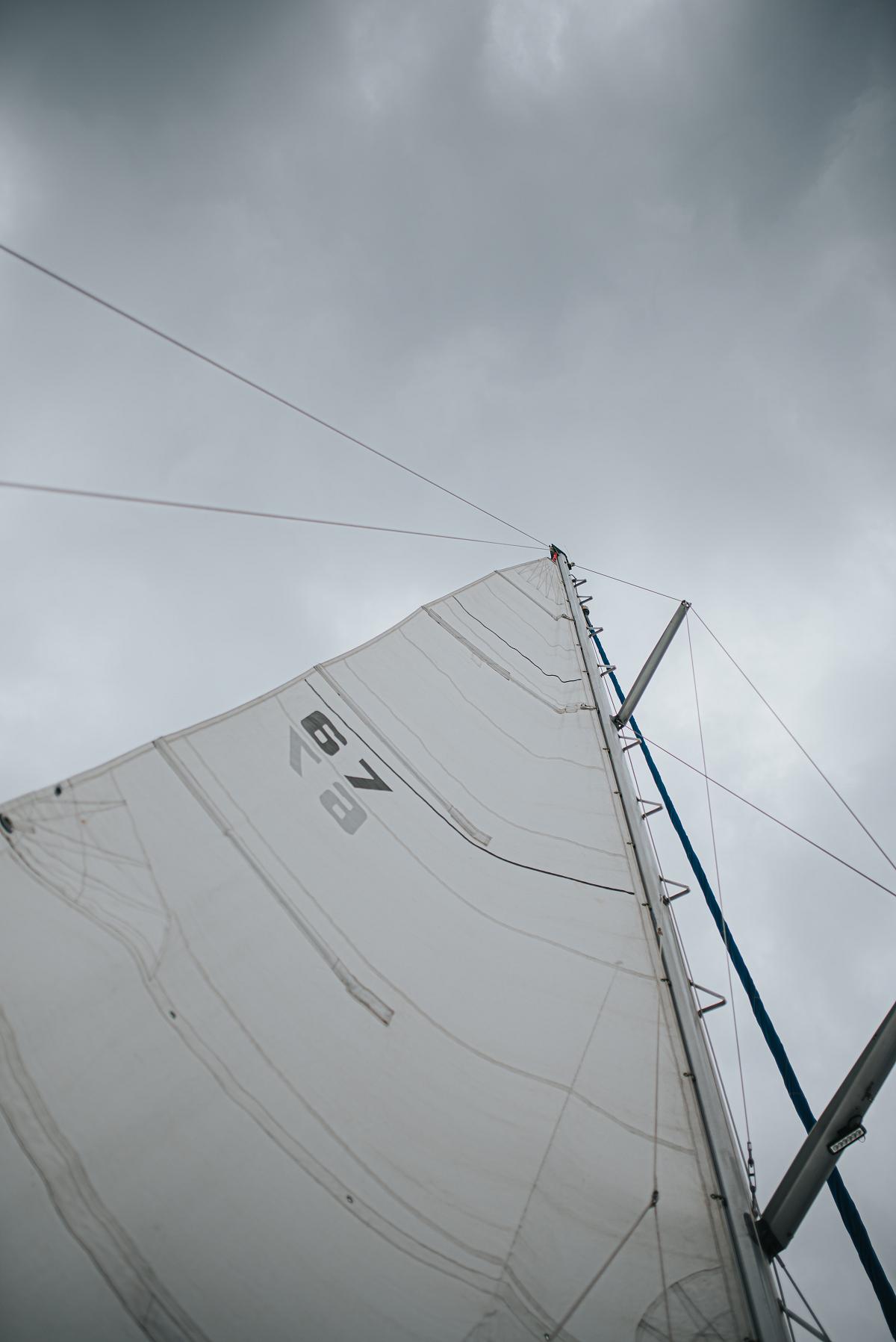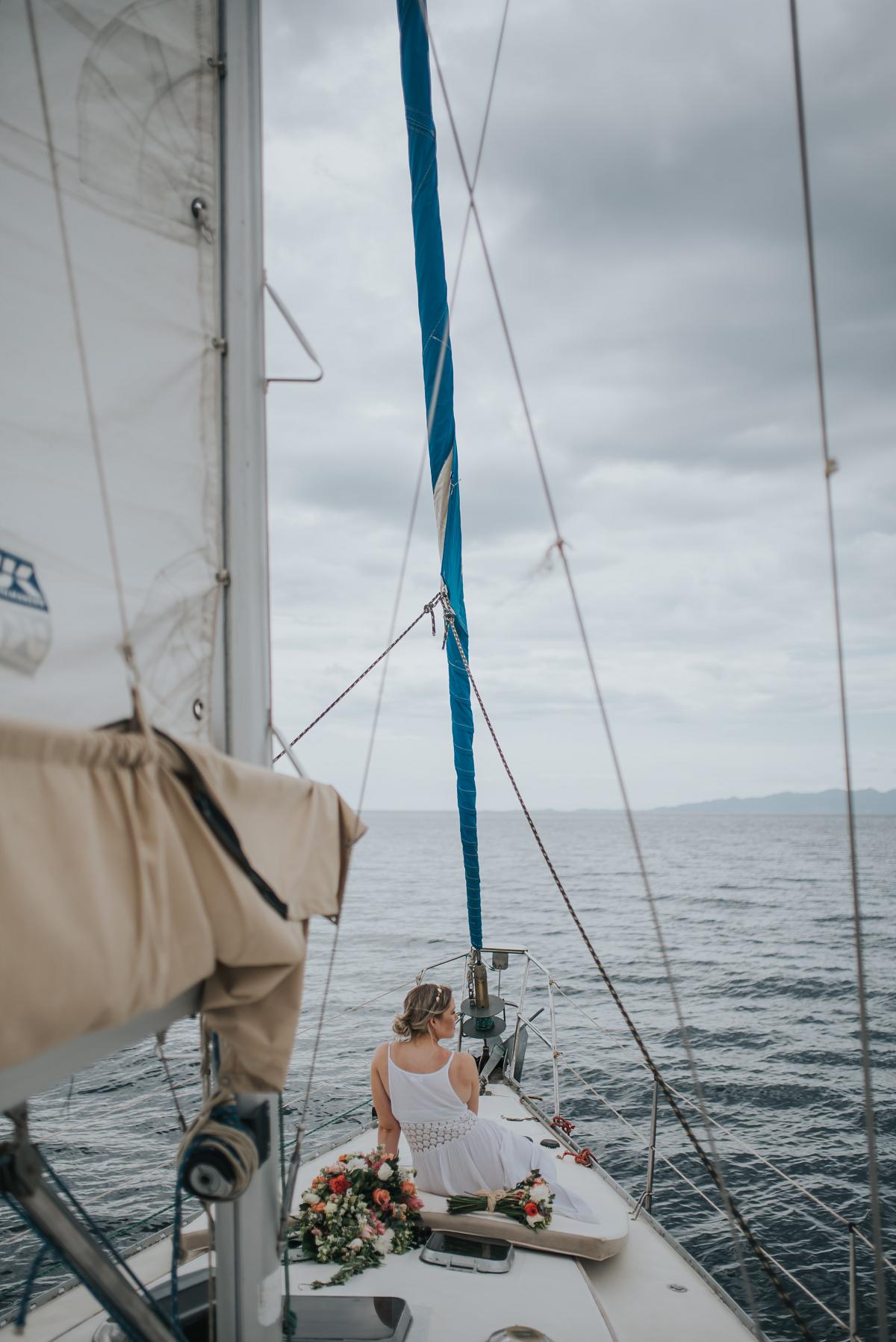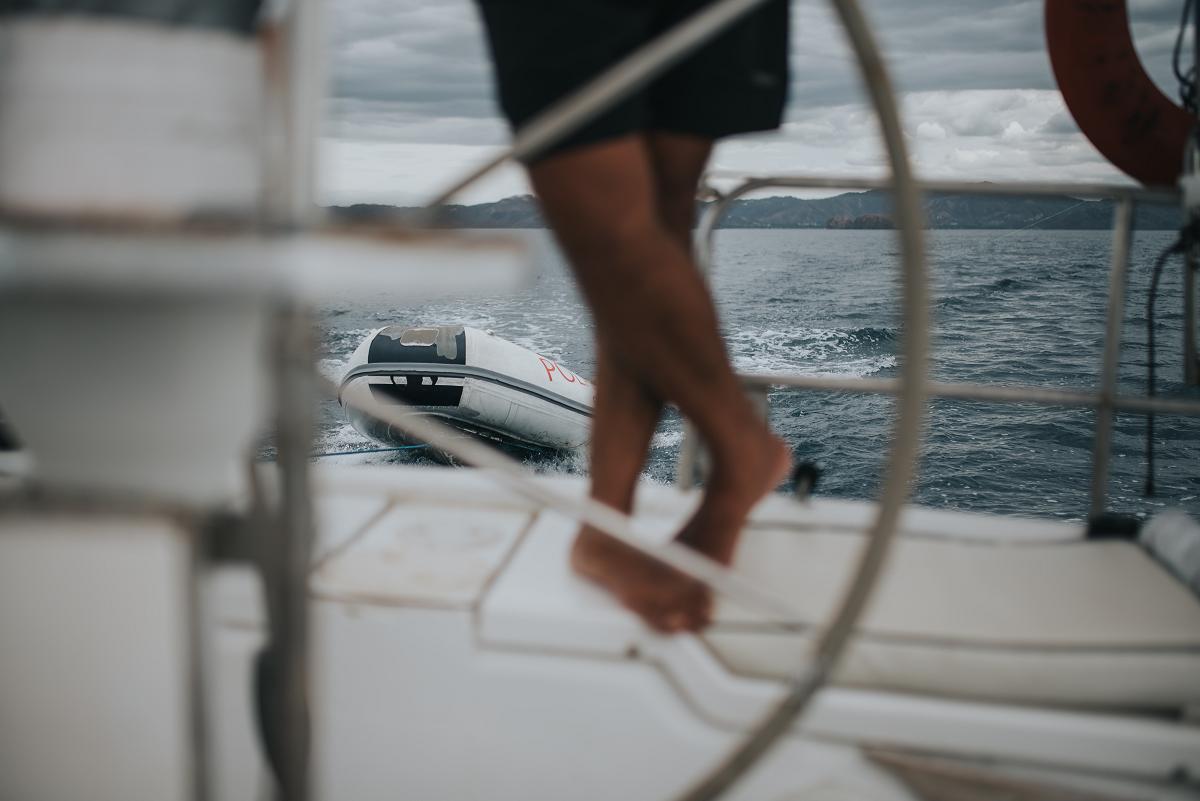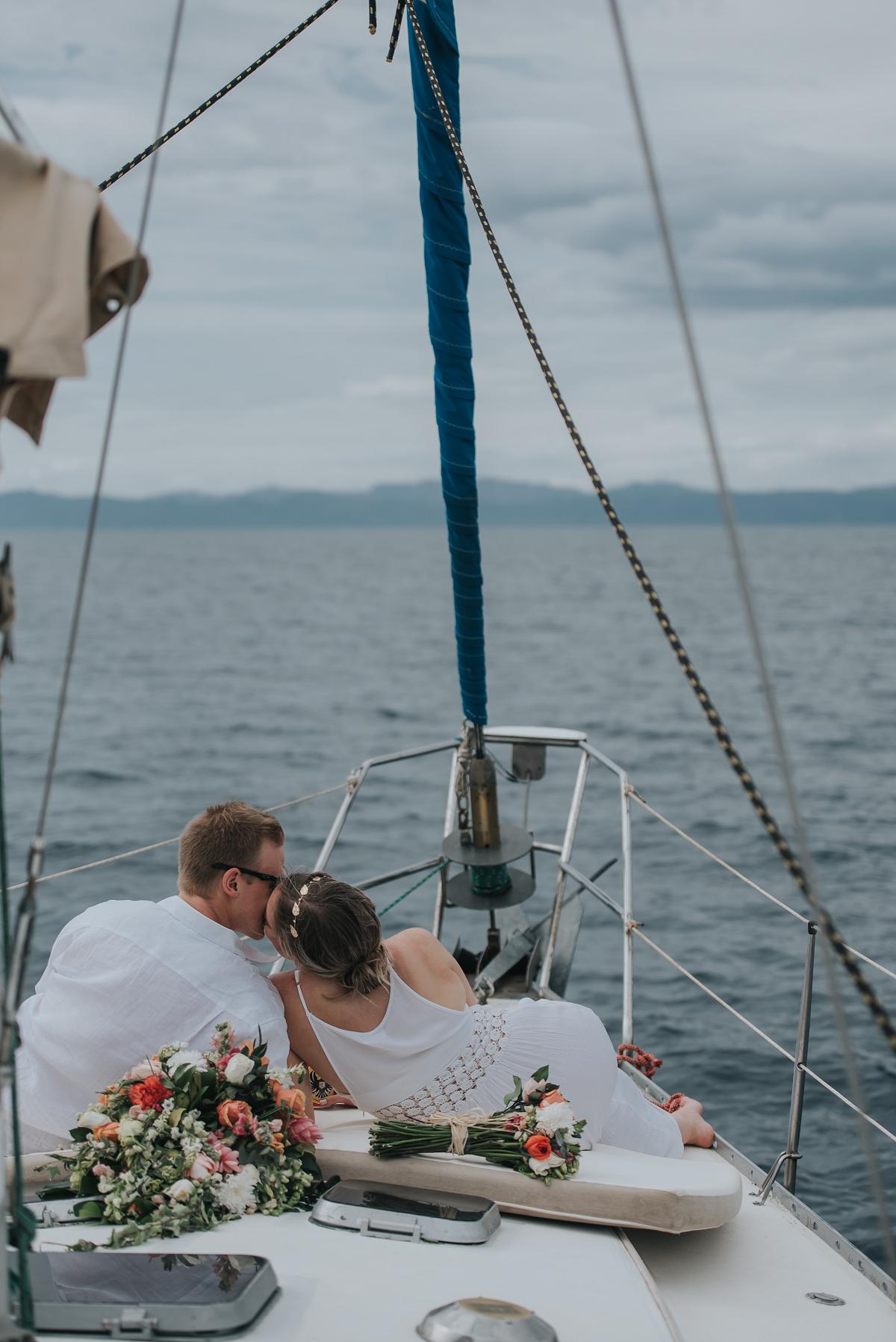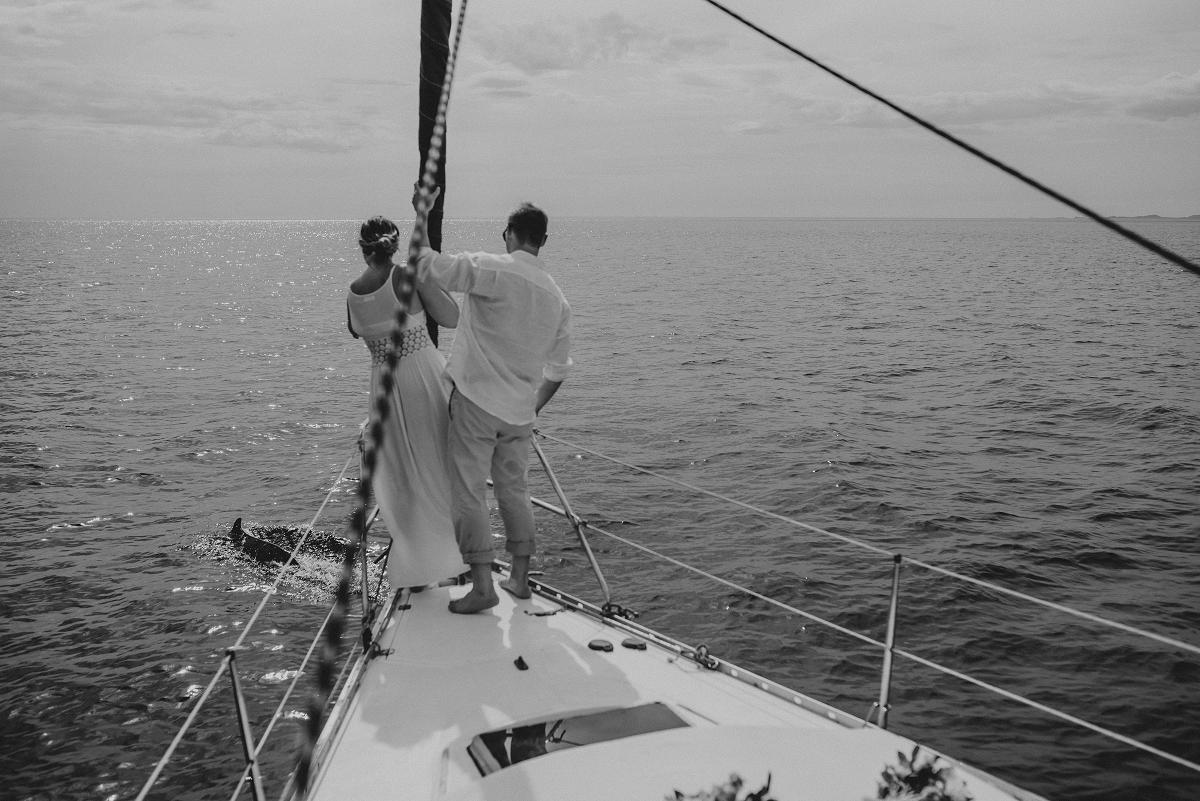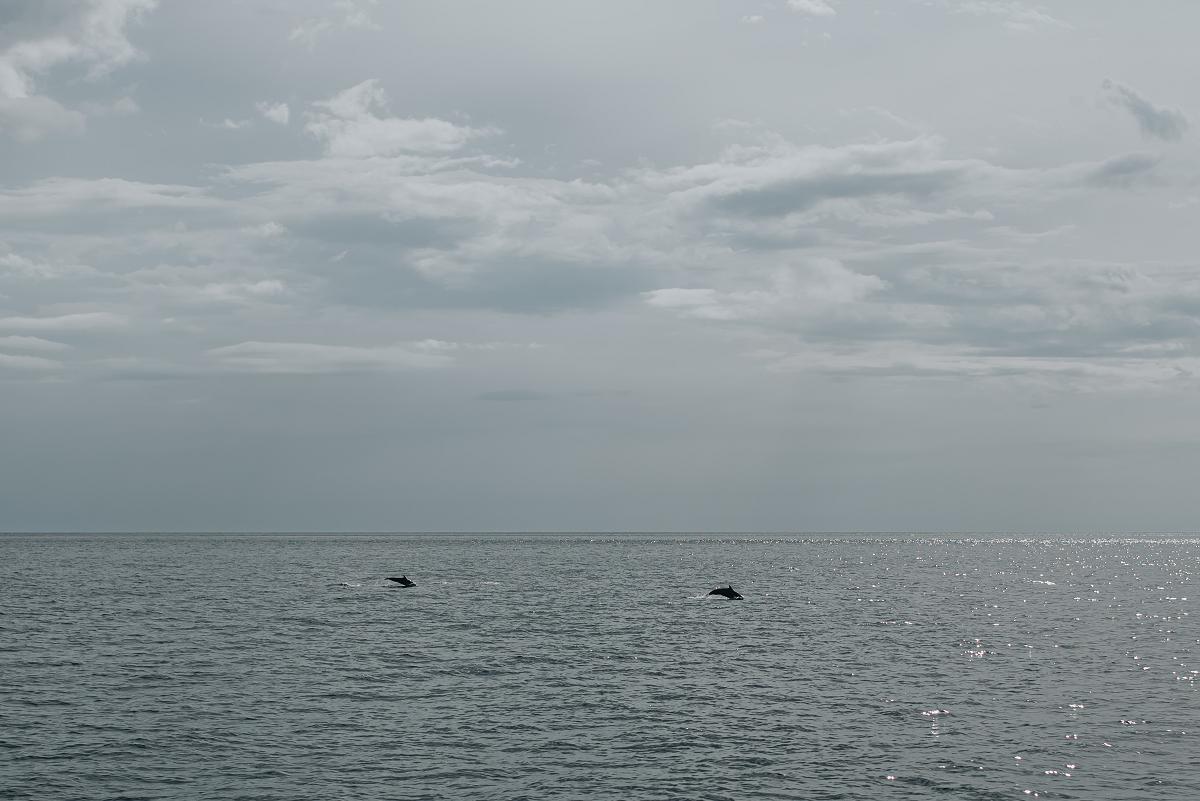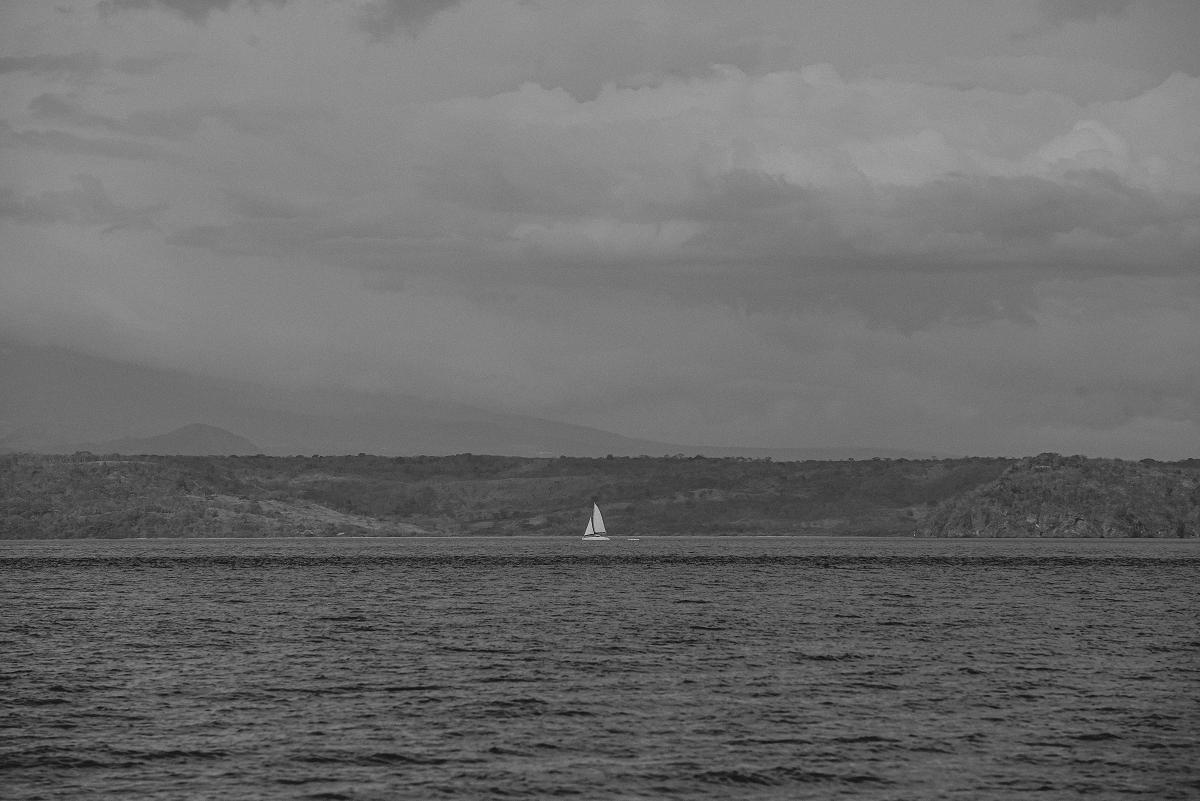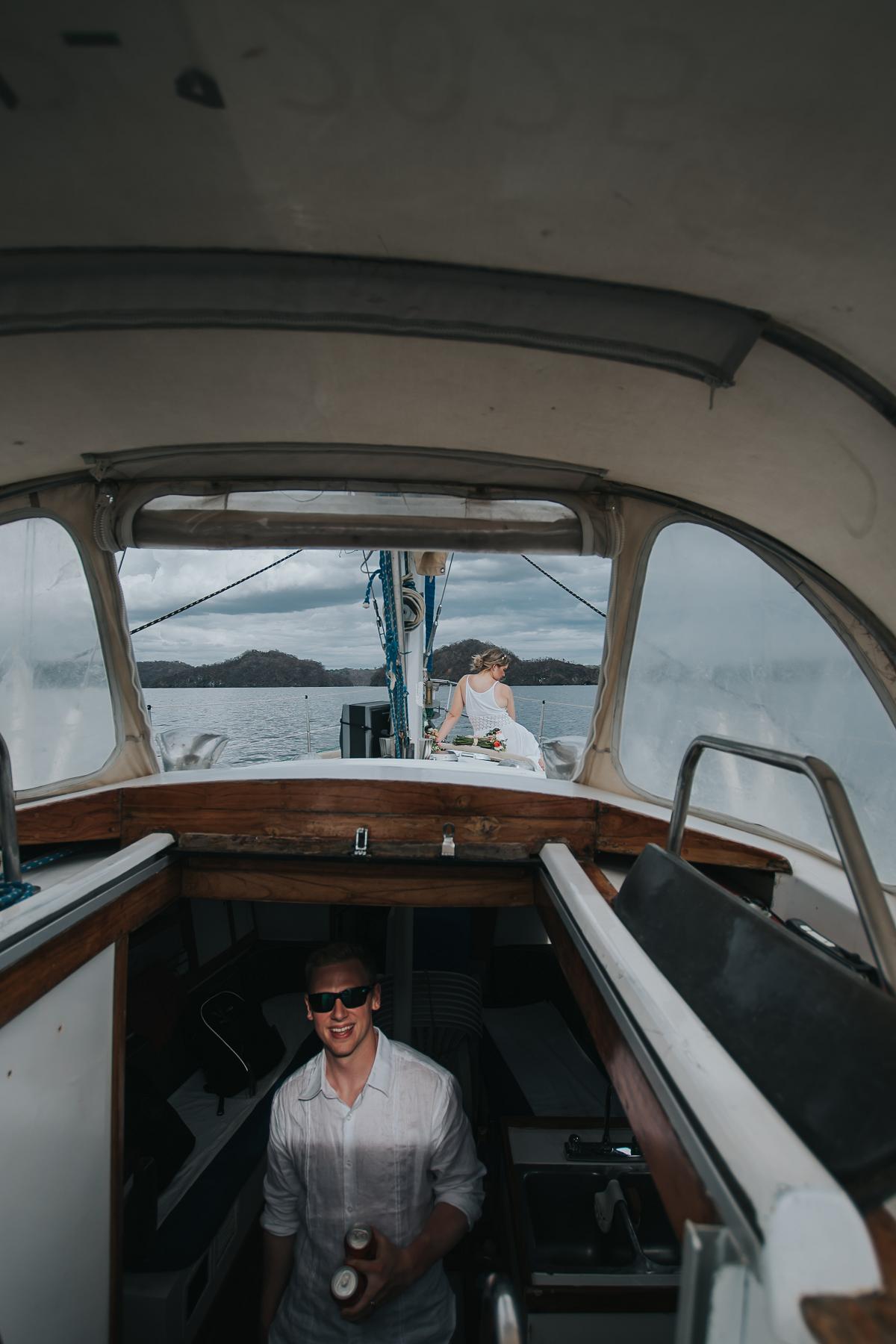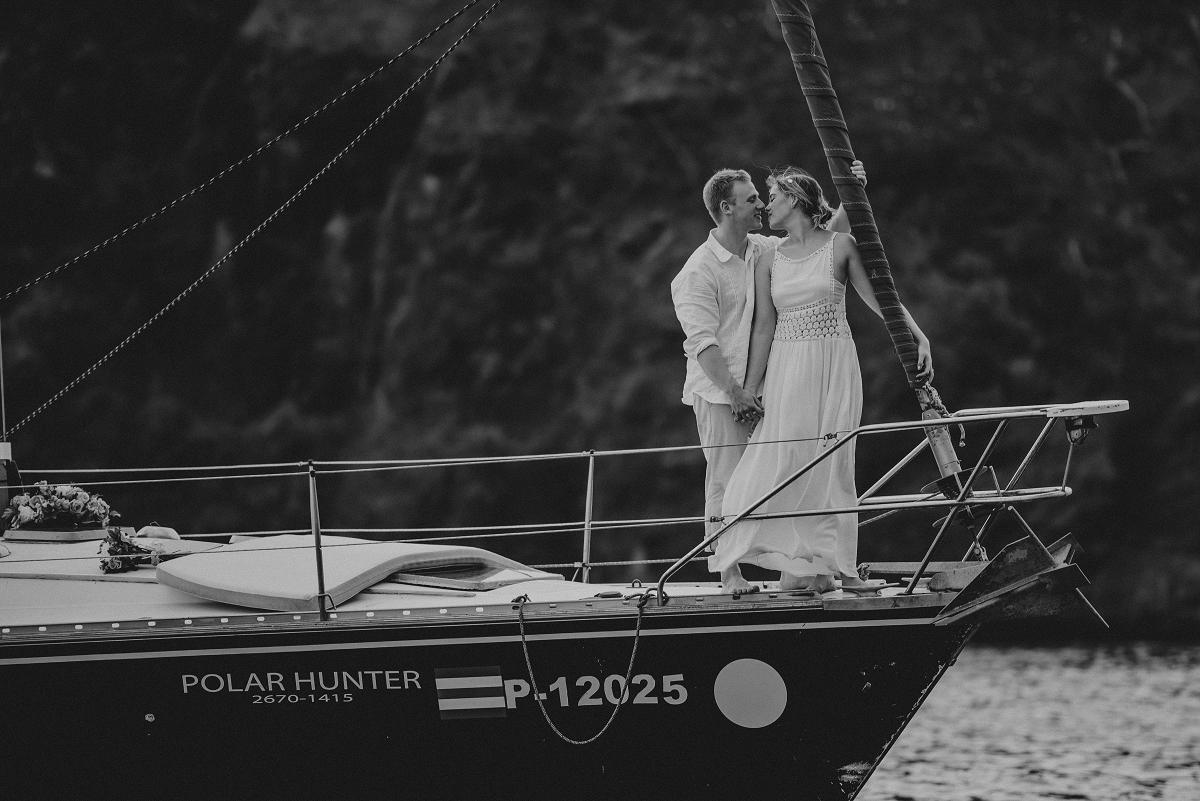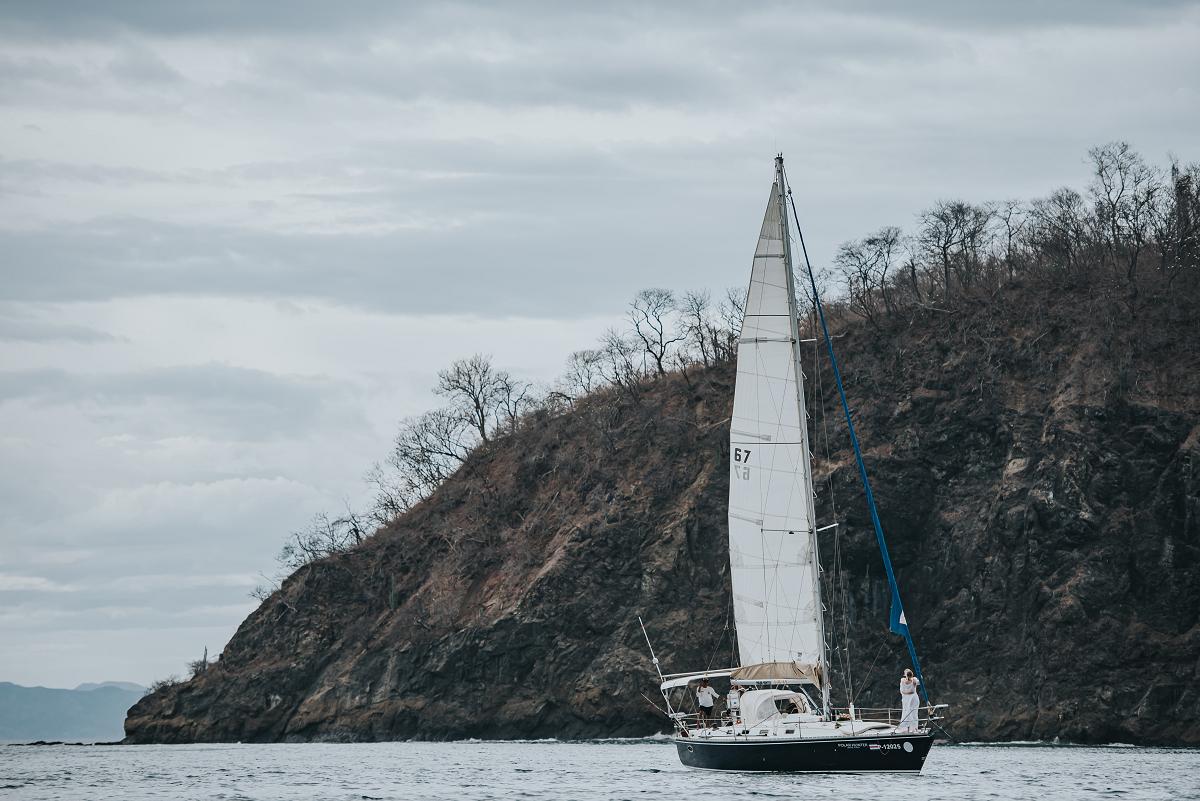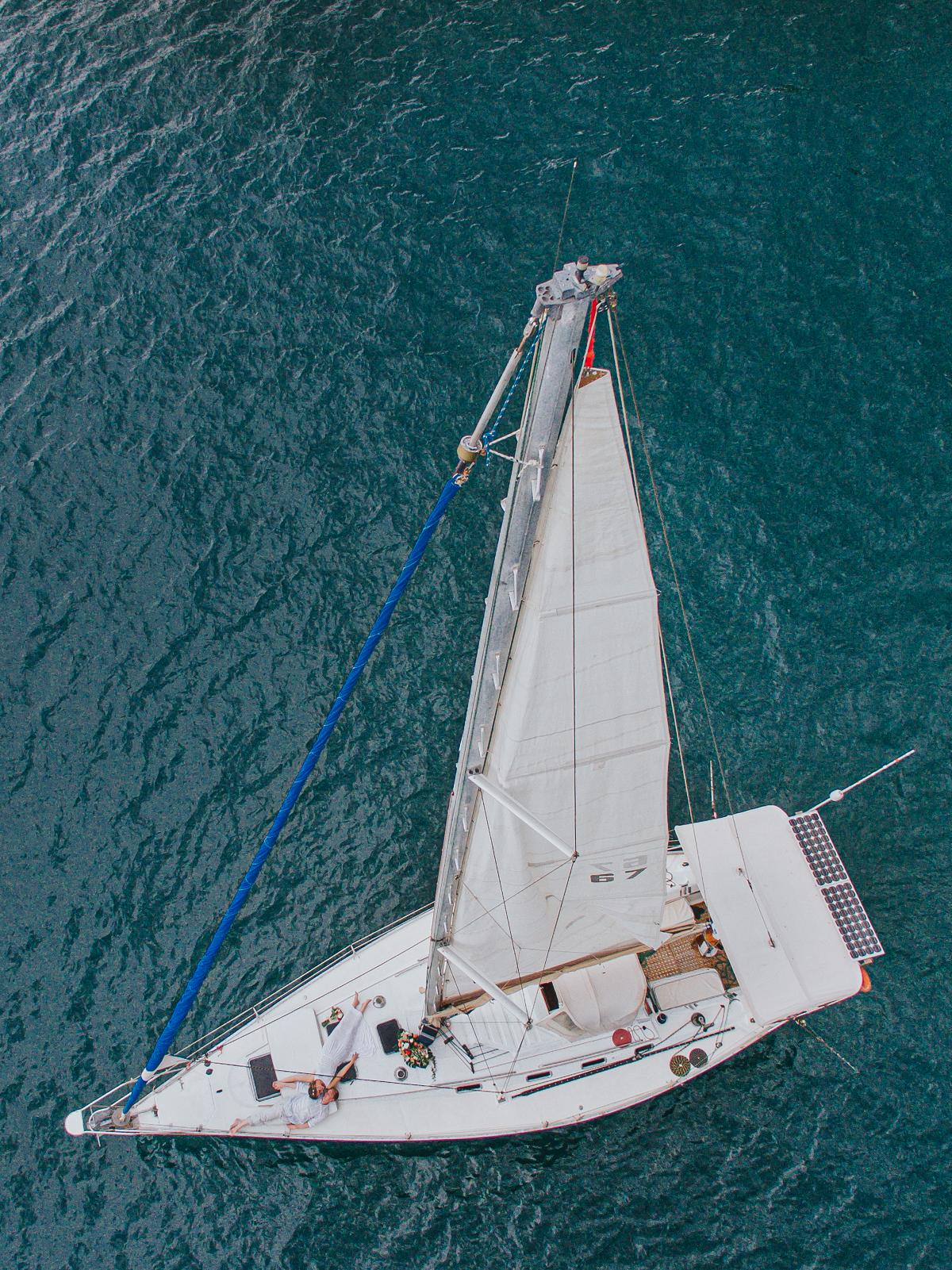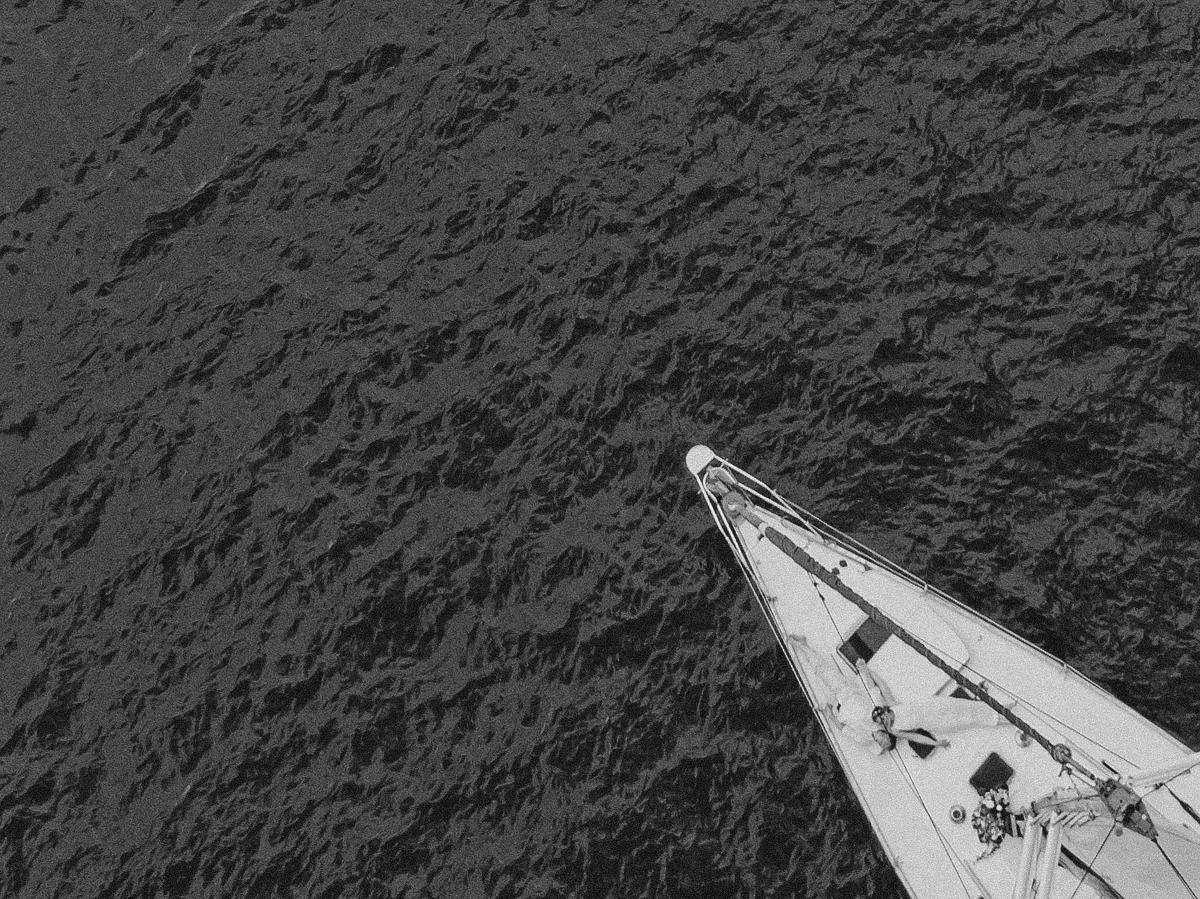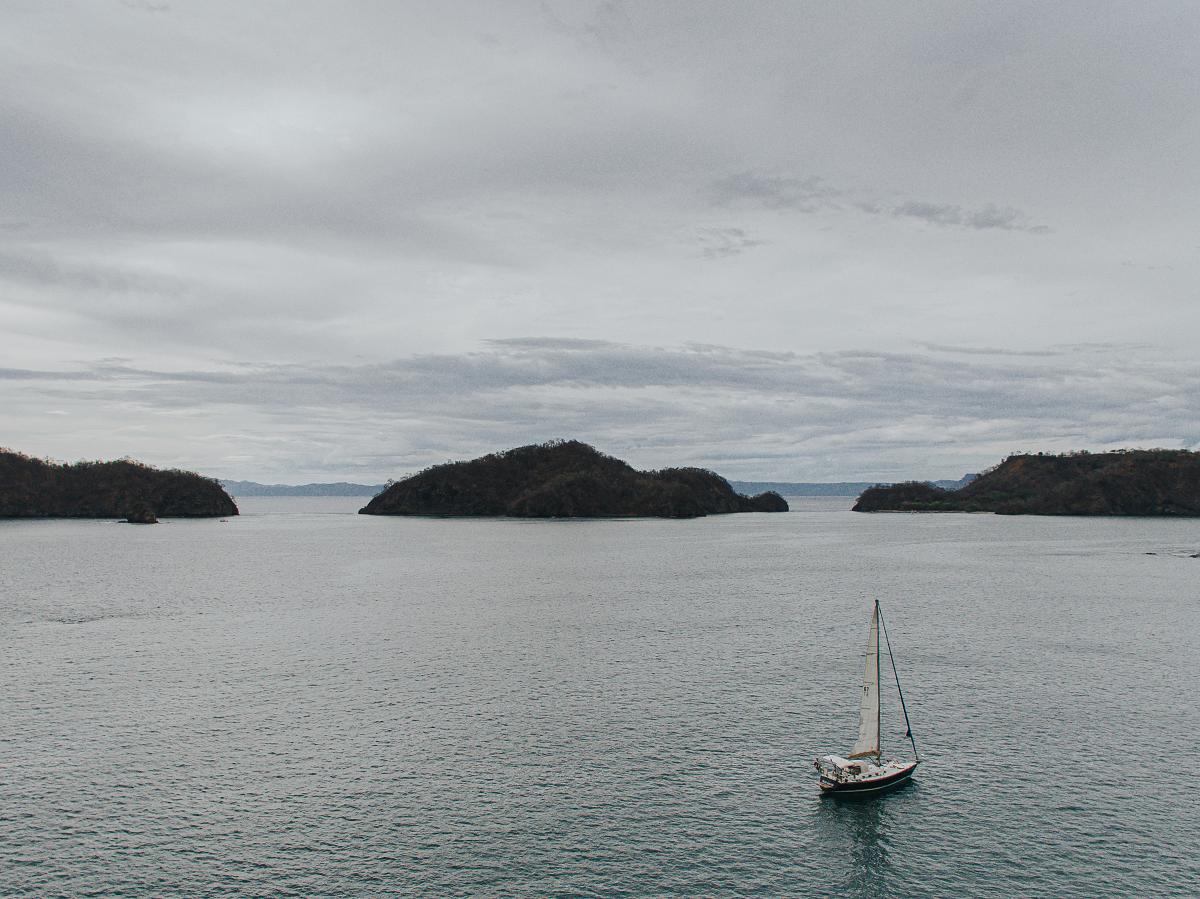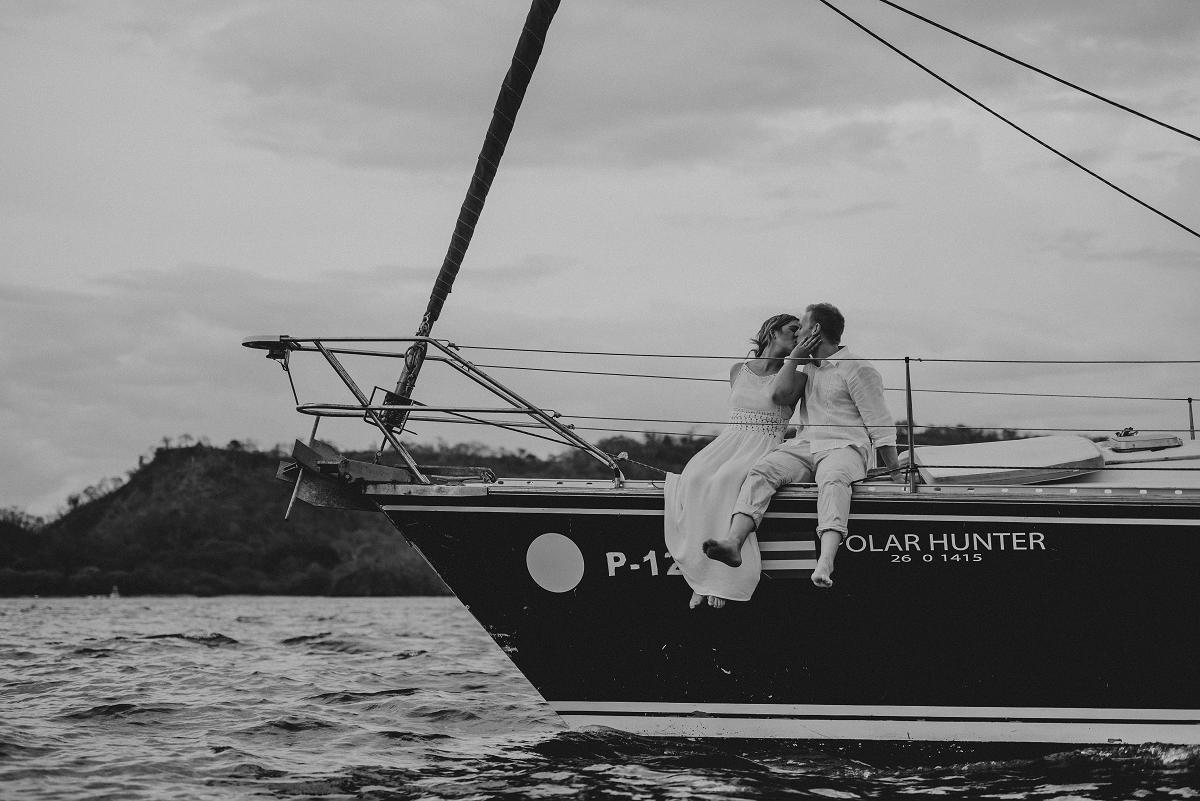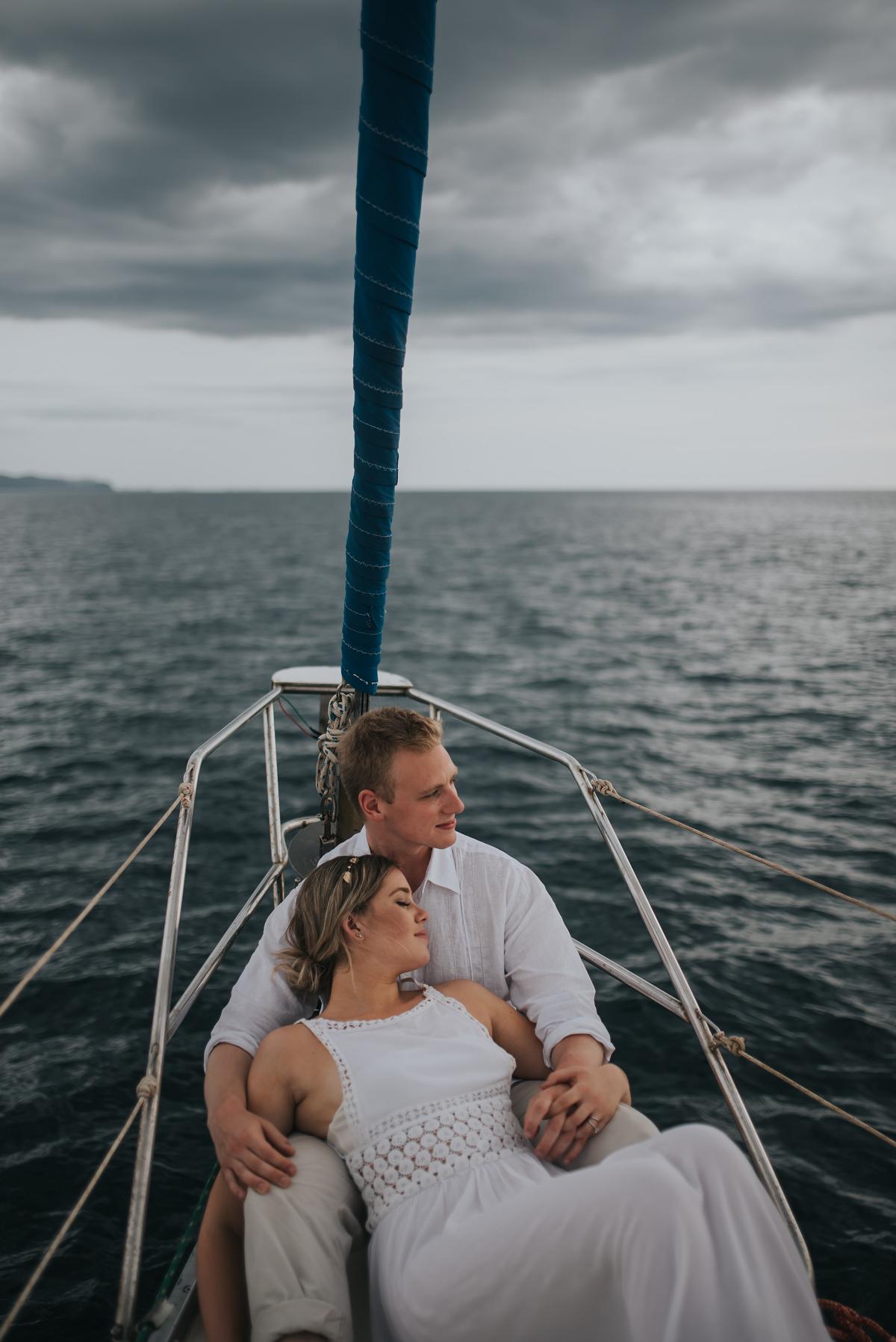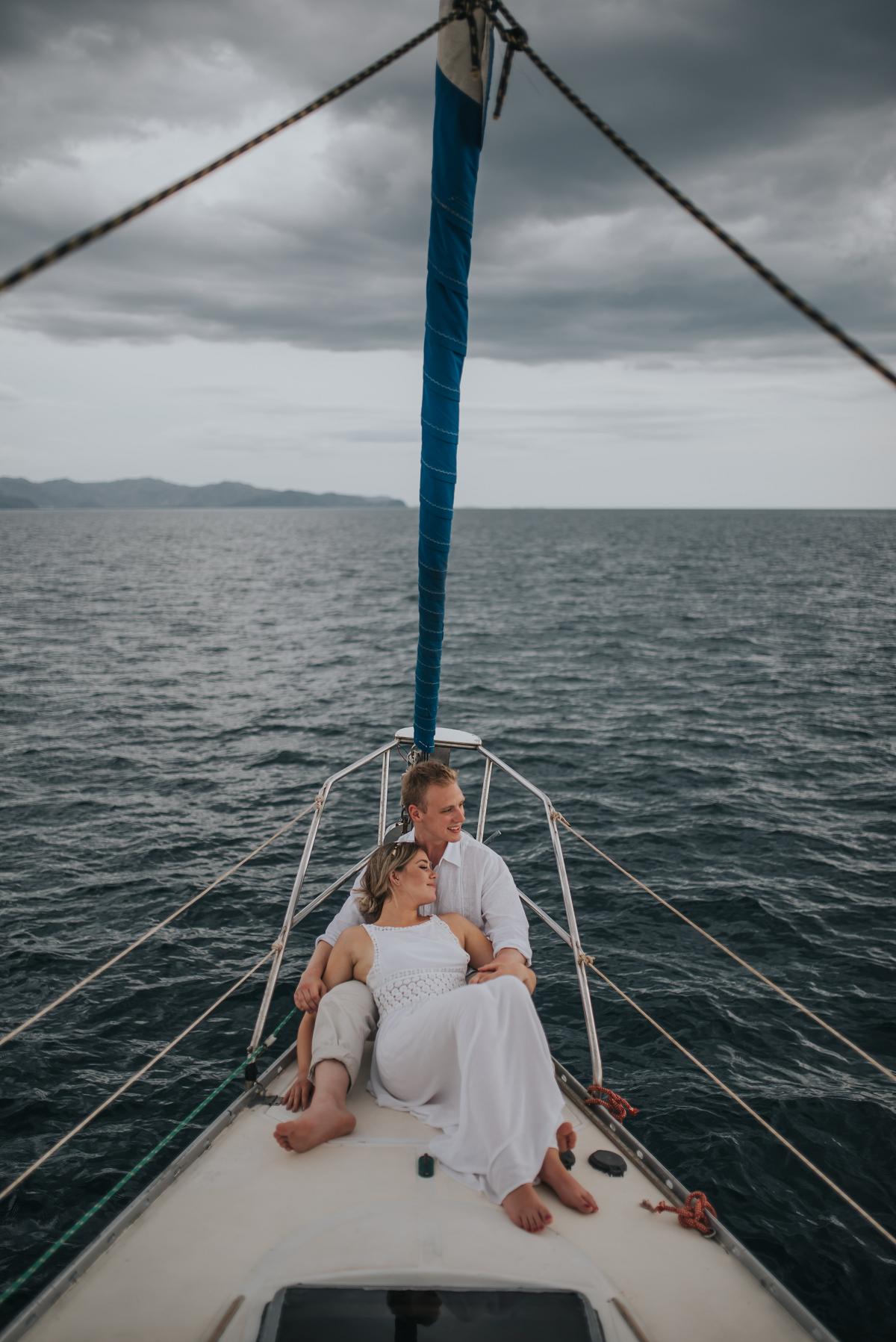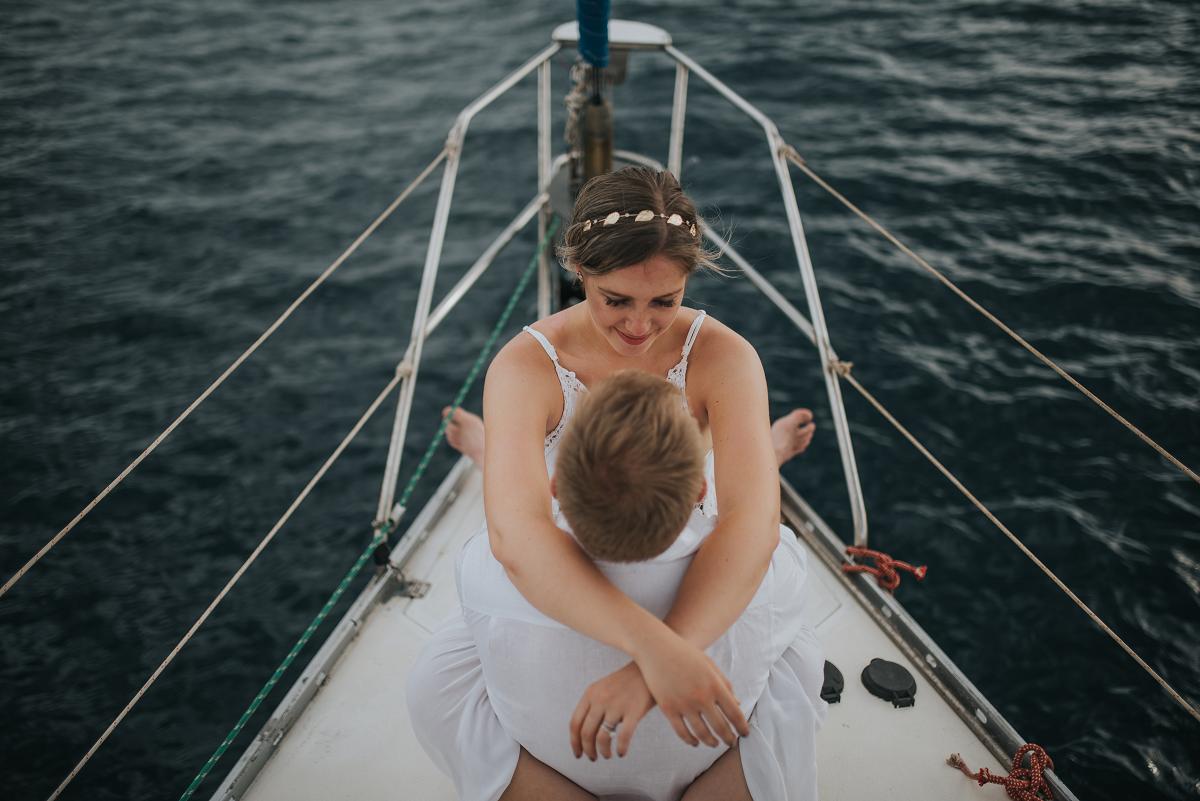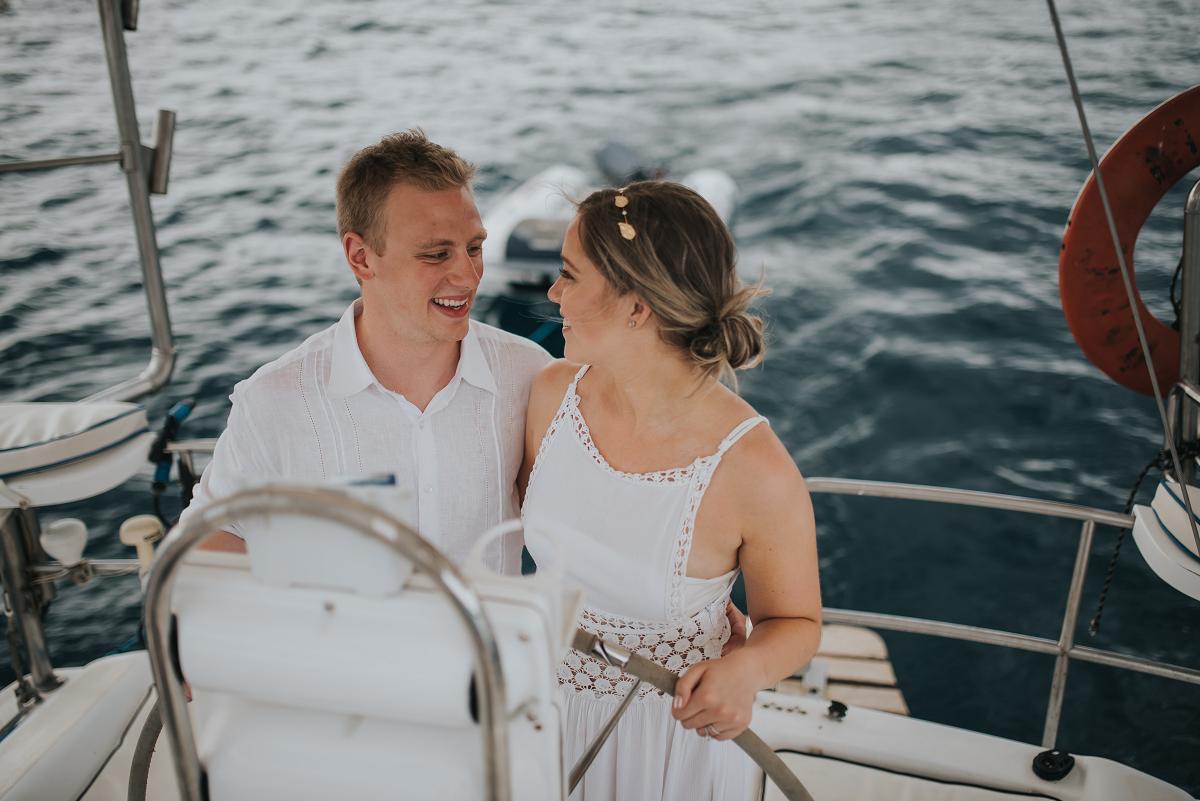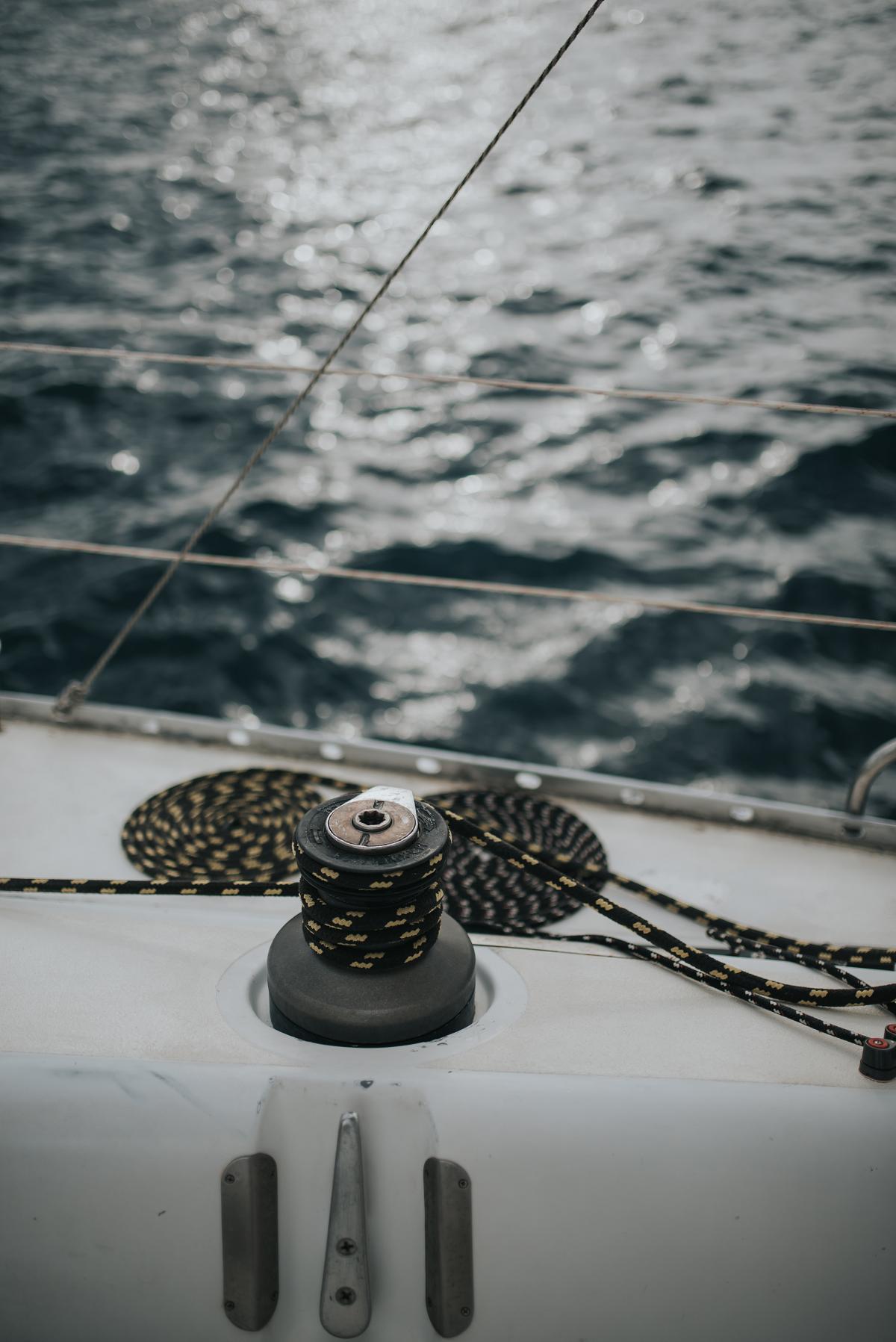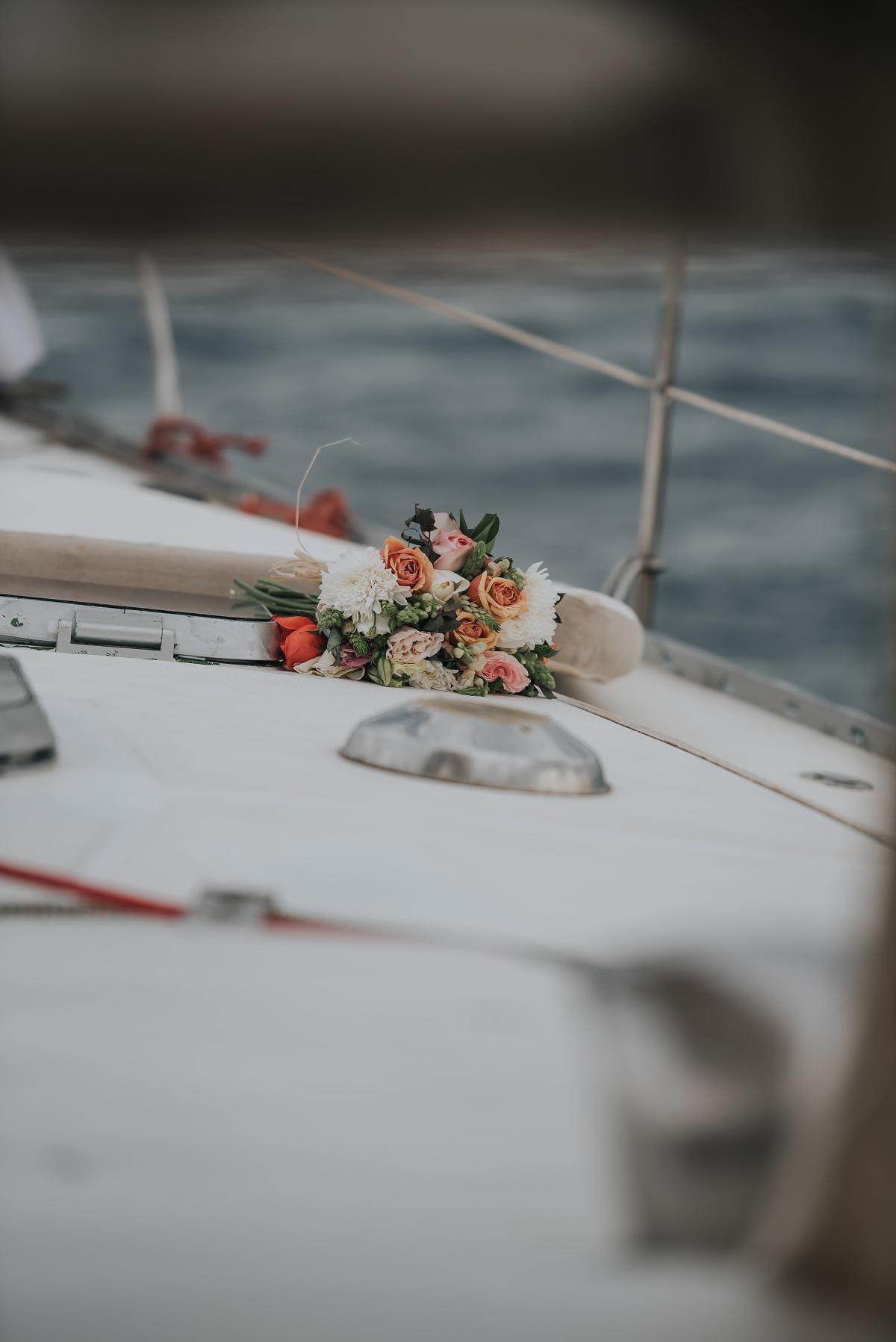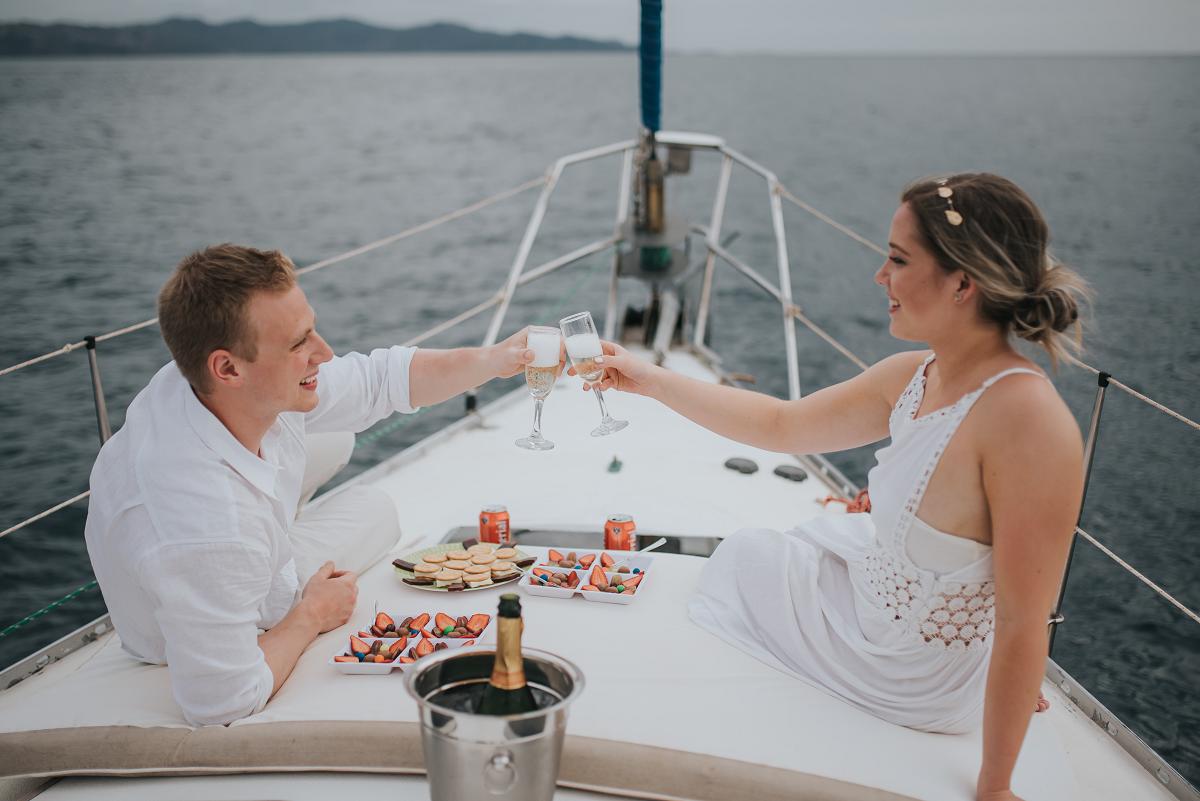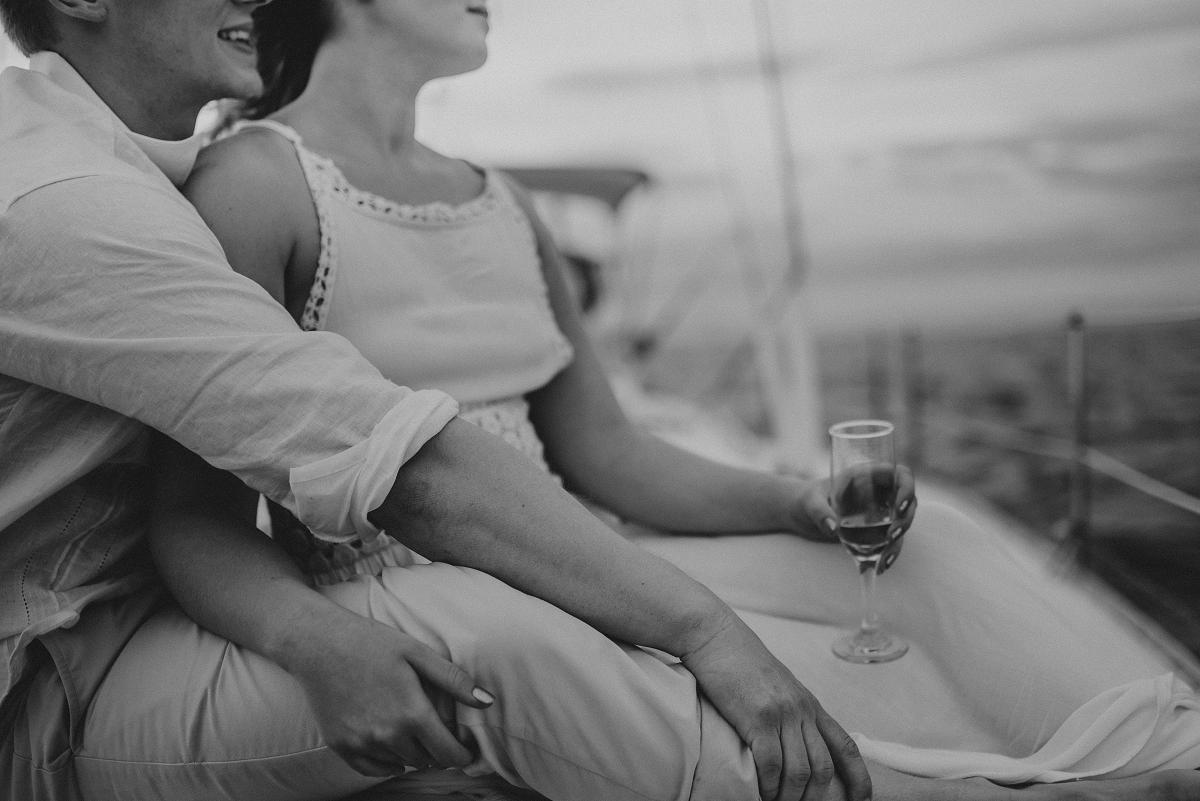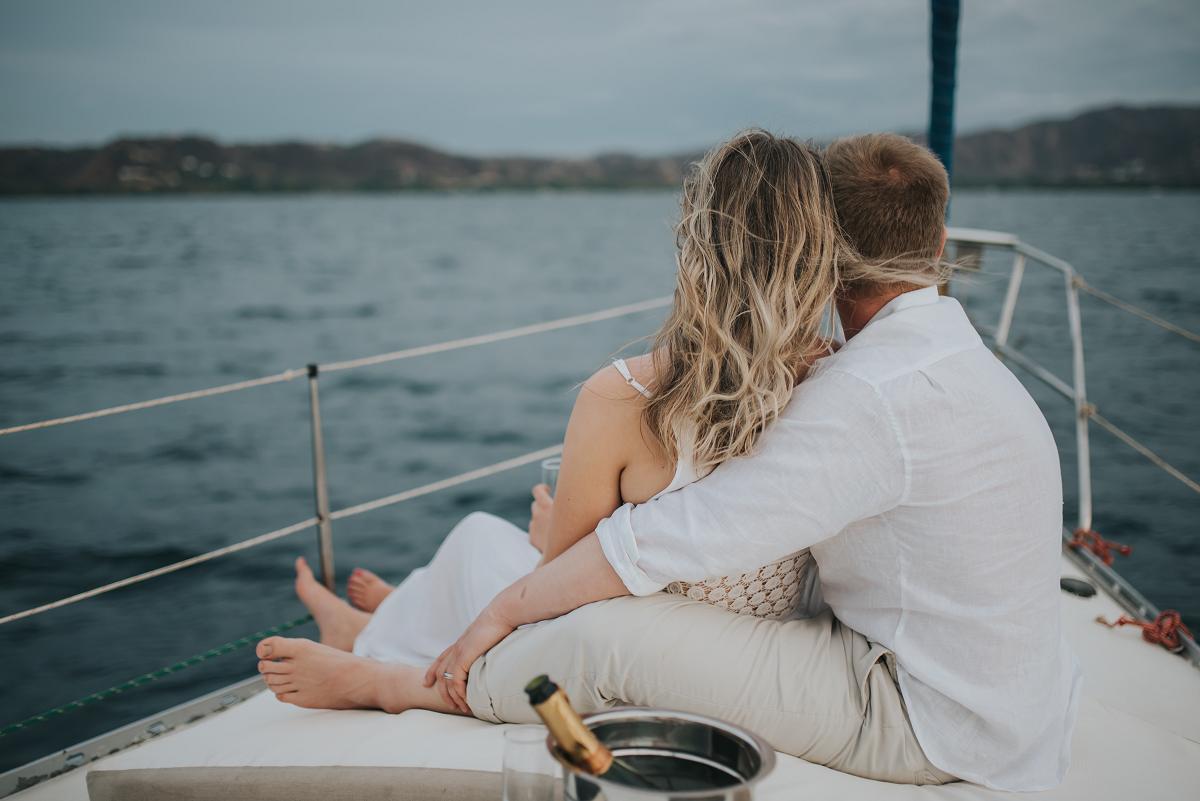 You should elope in Costa Rica! And you have to hire a destination wedding photographer in Costa Rica! 
Last minute elopement wedding photographer in Costa Rica.
Costa Rica Wedding Venue: One of the most beautiful beaches in Costa Rica
Costa Rica Wedding Planner: Costa Rica Paradise Wedding
Costa Rica Wedding Photographer: Papaya Wedding