The Springs Resort and Spa, La Fortuna
This beautifully situated resort in the middle of the rainforest, close to the Arenal volcano, is a great option for both elopements and large weddings. You will have a choice of places for ceremonies as well as for your wedding reception. Terraces overlooking the volcano, beautiful gardens near the river, all surrounded by spectacular tropical greenery. The wedding photos in The Springs are always amazing, it's one of the best places in Costa Rica. I recommend booking "trash the dress" sessions for the second day at La Fortuna waterfall.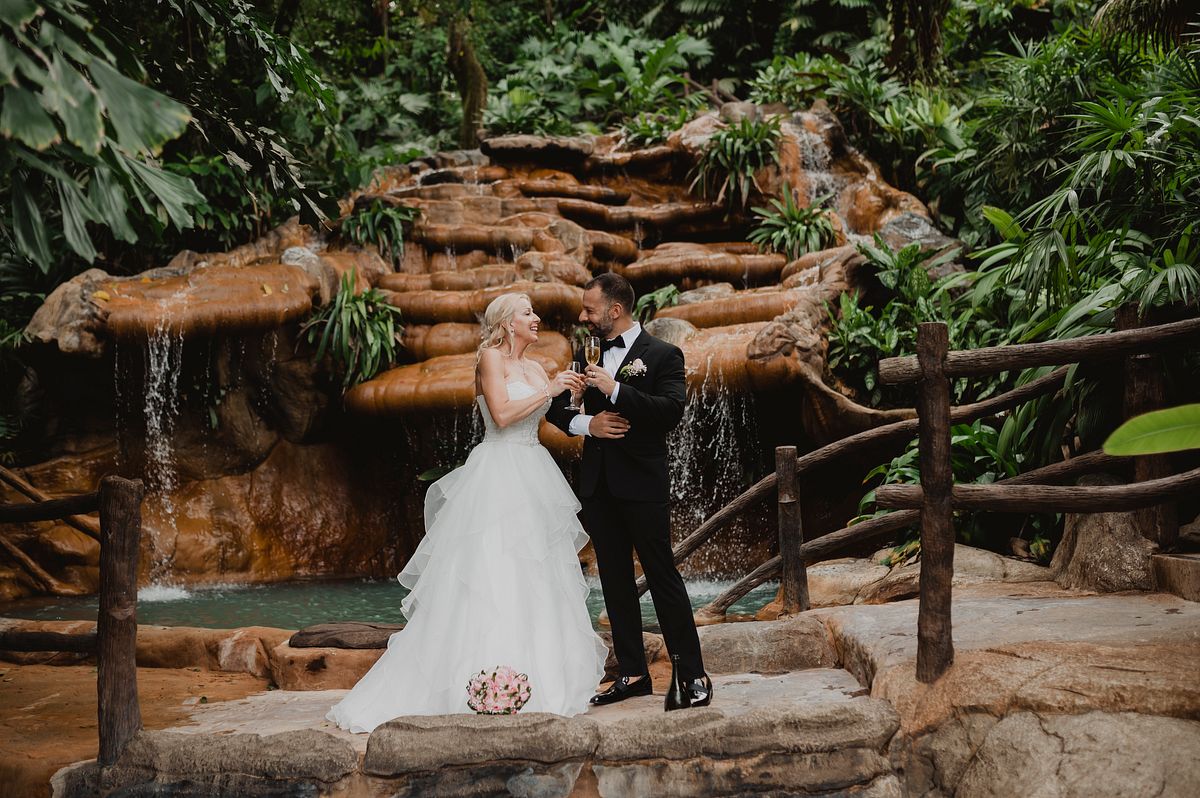 Dreams Las Mareas, El Jobo Guanacaste
If you are looking for an all-inclusive hotel in Costa Rica then Dreams Las Mareas may be a great choice.
The hotel specializes in destination weddings - they organize several hundred a year, yes, several hundred). You will find many spots for your wedding ceremony - gardens, terraces, various beach locations. The wedding reception may also be in a variety of locations, including the ballroom. As with other wedding locations, I suggest you do a "trash the dress" session over the waterfall (the closest is Llanos De Cortes around 1.5h by car) a day or a few days after your wedding.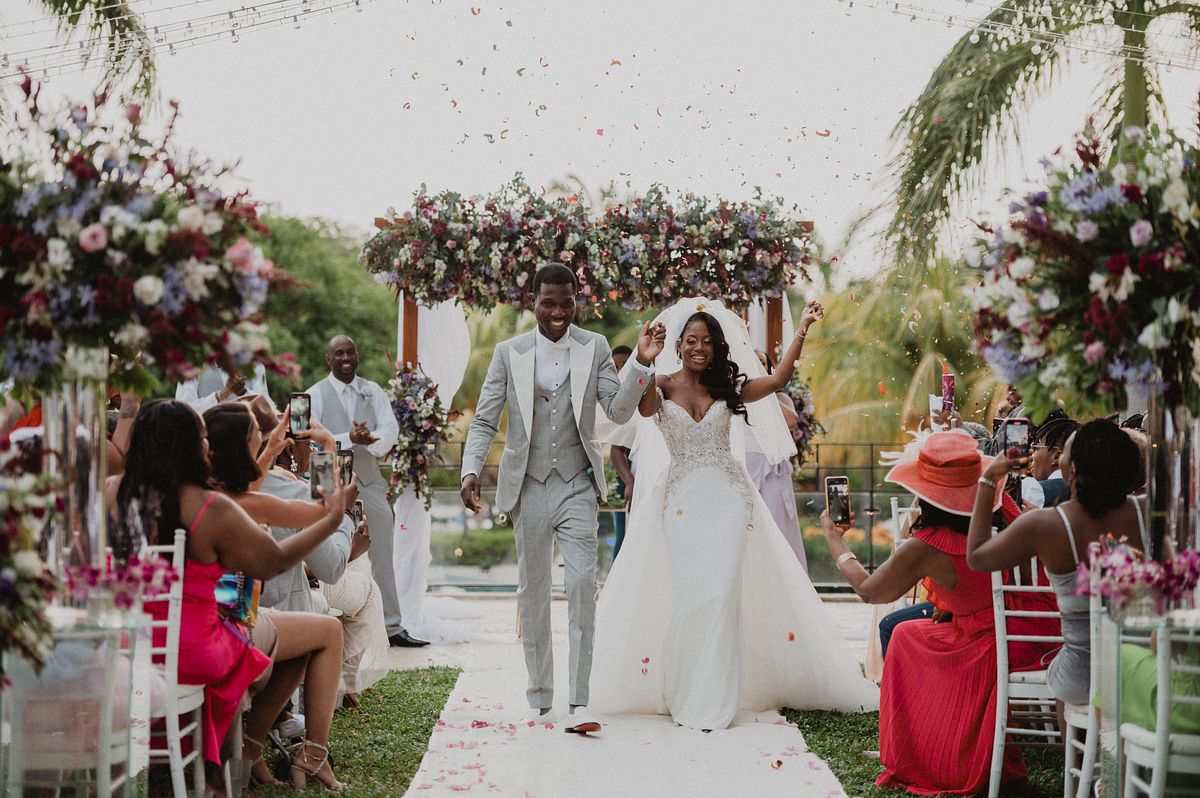 Rio Perdido Hotel & Thermal River, Bagaces
This delightful hotel is situated in Bagaces, about an hour's drive from Liberia Airport. It's an amazing place, away from everything and exactly as their website says "Rio Perdido is a place of adventure for nature lovers and adrenaline junkies alike. It is also naturally a peaceful setting, where disconnecting comes easily, and the harmony of mind, body, and spirit are restored."
This is a frequently chosen location for elopements. Here we can take photos of getting ready, make the first look on a canyon-hanging platform or a hanging bridge, Ceremony can be organized in several locations, one of which is the Thermal River. Many couples choose to make a ceremony at the waterfall Llanos De Cortes, which is only 45 minutes away. I recommend Rio Perdido especially if you are planning elopement or intimate wedding in Costa Rica.