Where to get married in Costa Rica
If you're planning a wedding in Costa Rica, you've probably noticed that there is a huge amount of wedding venues to choose from. Where you organize your wedding will depend on many factors. For example, whether you are planning a small wedding or an elopement, or maybe a big wedding for 200 people. Would you like to have ceremonie on the beach, in the garden, in the mountains, with a view of the volcano, and maybe with a waterfall in the background.
If you are at the beginning of planning your wedding in Costa Rica, maybe this short guide will help you in choosing or give you some ideas. As a wedding photographer in Costa Rica, I had the opportunity to see many different locations and weddings. From elopement to the great wedding for several hundred people.
On this list you will find wedding venues in various regions of Costa Rica. I will try to attach a brief description and photos from each location so that you have more or less a vision of it.
If you have any questions, you need help organizing your wedding in Costa Rica, I will gladly share your experience and recommend you a wedding planner in Costa Rica.
Here I will share with you first part of the guide Costa Rica Wedding Venues for your destination wedding in Costa Rica:
1.

 Definitely one of my favorite locations. Dreams Las Mareas was built a few years ago and belongs to the AMResorts group. This is a great all inclusive hotel located in the north of Guanacaste, close to the border with Nicaragua (a great place to go on a day trip). This is one of the driest parts of Costa Rica and here you can expect the most reliable weather.
 The hotel has several locations to organize a wedding. Here you can organize an intimate ceremony with your loved ones or a great wedding for several hundred people. You can choose from 2 different locations on the beach, a beautiful garden or a terrace overlooking the ocean. But the ceremony is one thing and the wedding reception is another thing - for the wedding reception you have the choice of beaches, gardens, terraces, ballrooms and other locations. In my opinion, one of the best options is to organize the whole wedding from the ceremony through the wedding reception on the beach. It's a beautiful location that looks just like a still from a movie. Imagine string lights hanging between trees, wooden tables decorated with tropical flowers and maybe even fireworks at the end of the party. The choice is yours and a great team of wedding planners will help you make your dreams come true.

KITESURFING - Did you know that near Dreams Las Mareas you can find the best Kitesurfing spot in Costa Rica? Just a few minutes from the hotel is Playa Copal in the bay of Salinas. It's here you can ride, jump and fly without being a pro.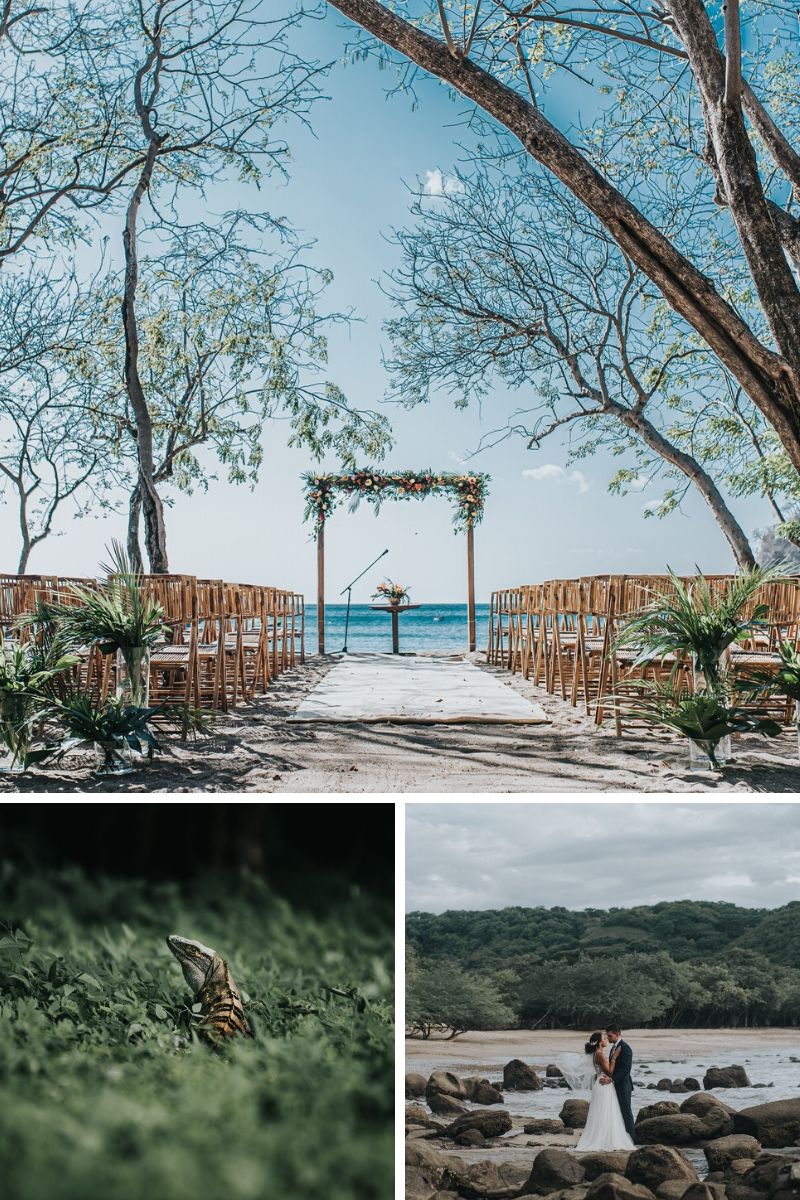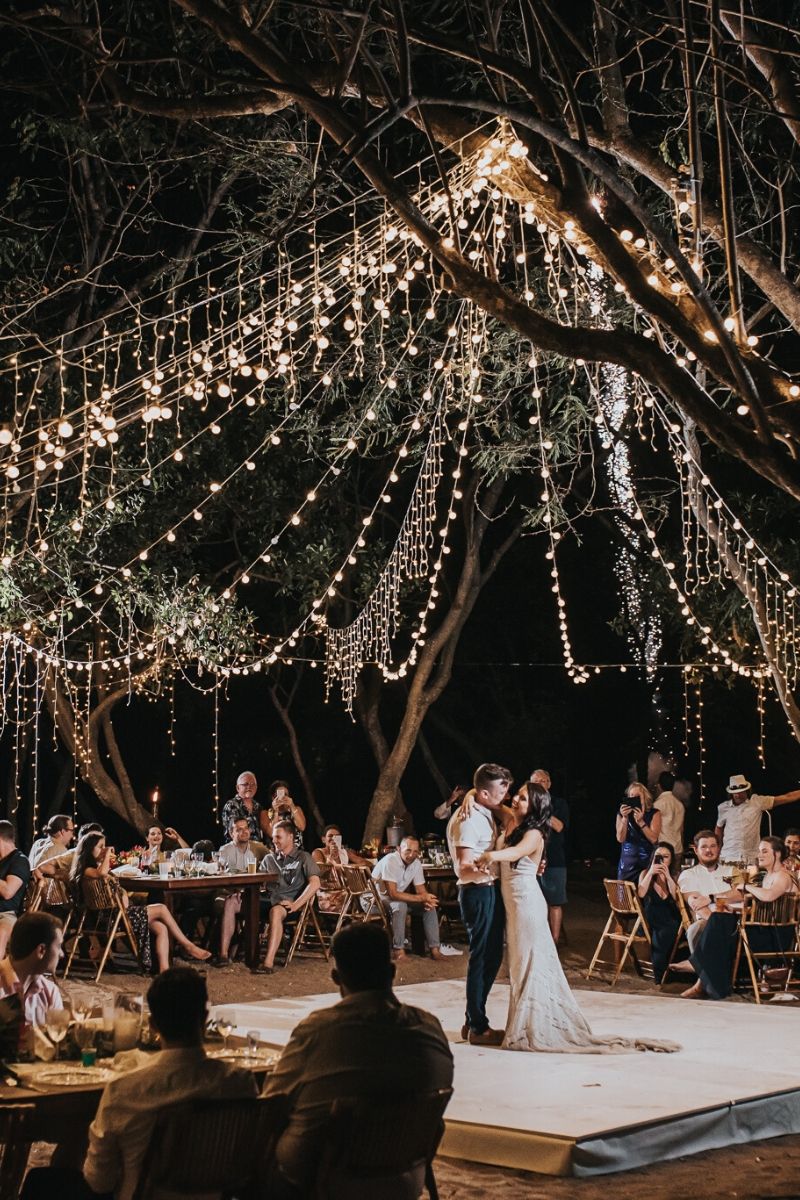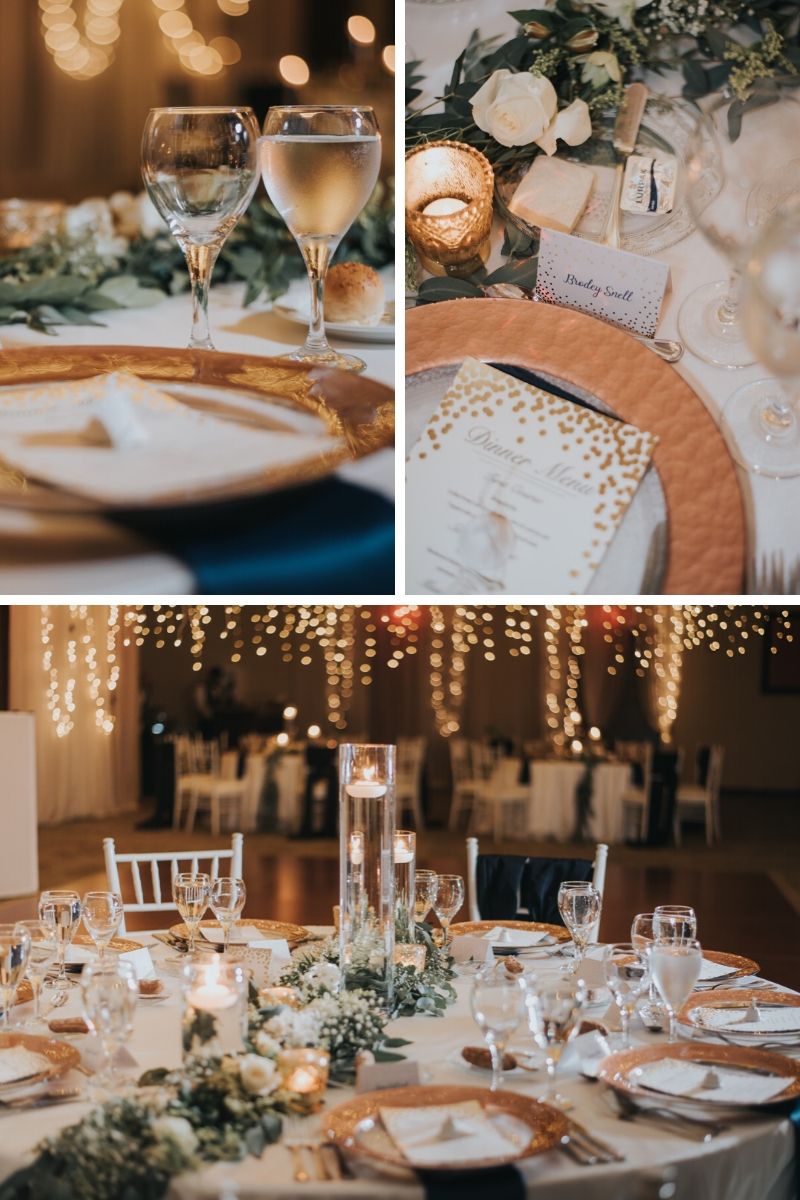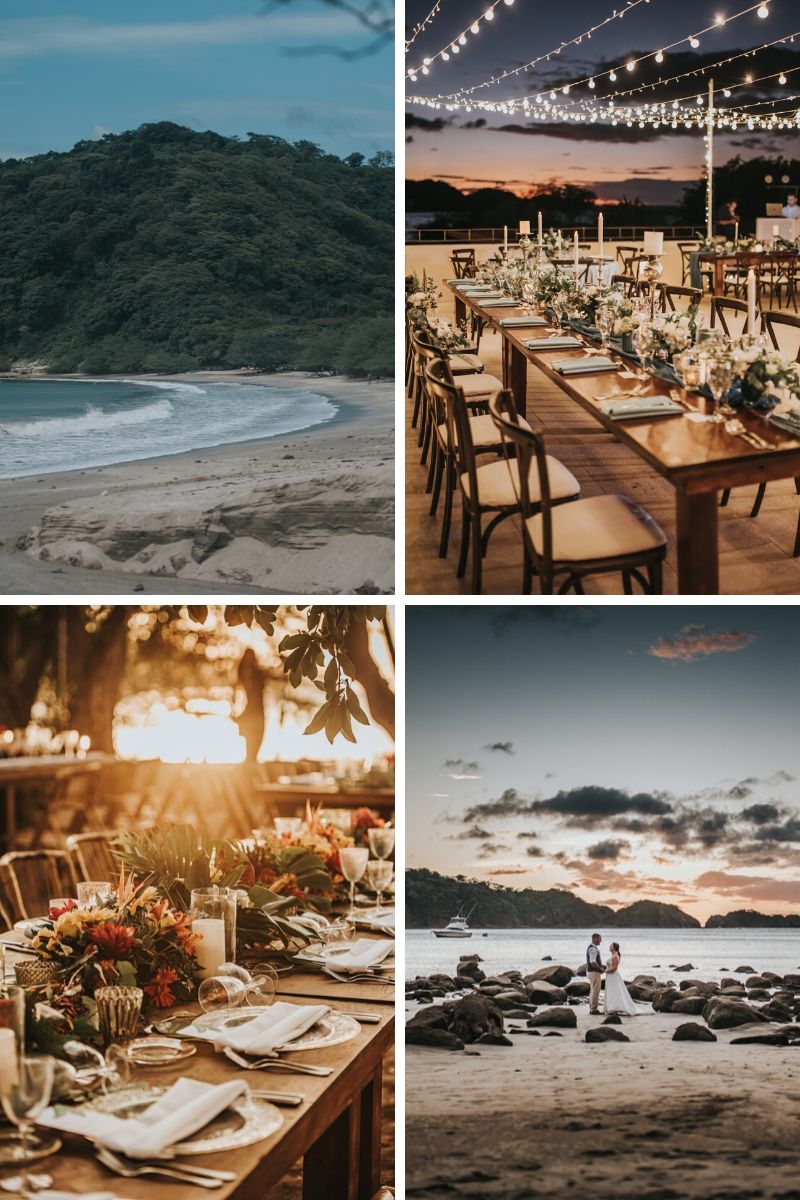 2.


 This is one of my favorite places for a small intimate wedding or elopement in Costa Rica. Close distance to Liberia (you will get here in less than 30 minutes), only a few minutes hiking (everyone can get there) and unforgettable scenery. If you are planning a wedding, elopement or engagement photos I recommend that you go there preferably during the week in the early morning or late afternoon. At the weekend it is usually a very crowded place - both by tourists and local people. If you dream of a waterfall ceremony and also want to have photos on one of the beautiful beaches of Costa Rica, this is a great choice: you can reach many beaches from here in an hour or an hour and a half. Read more about the elopement at the waterfall in Costa Rica on a separate blog.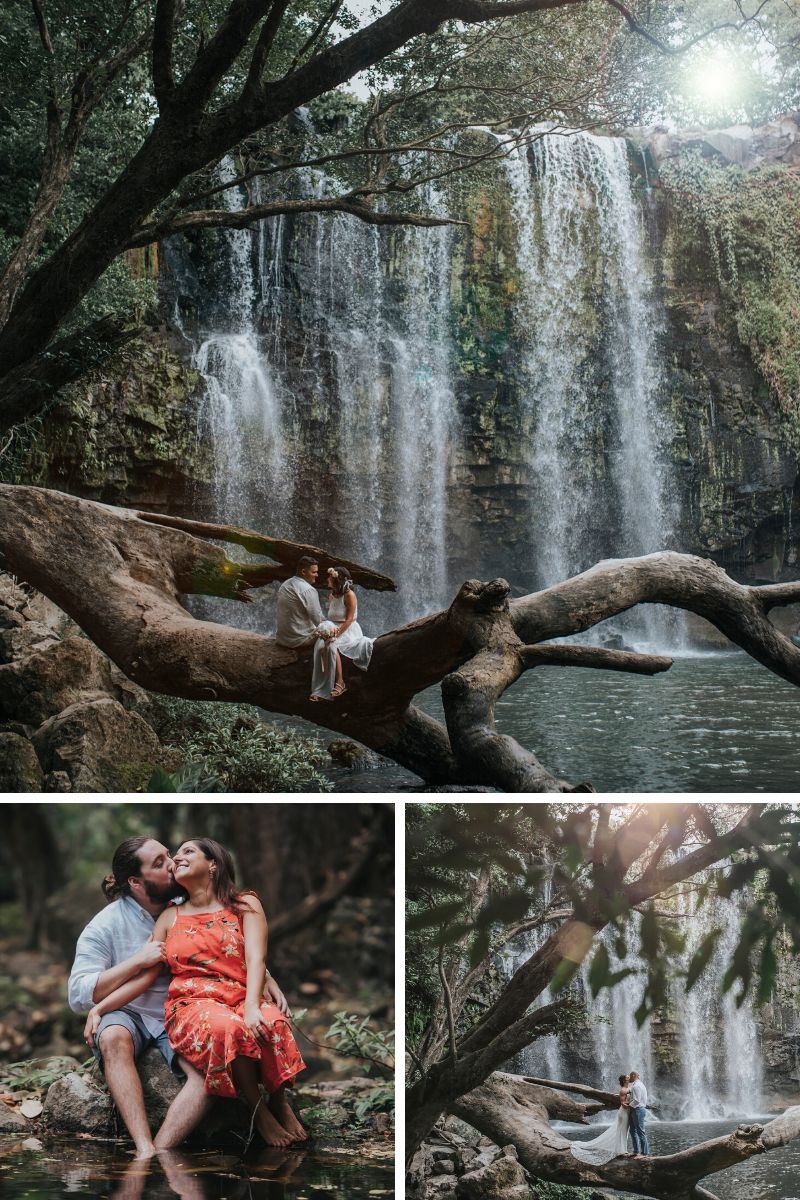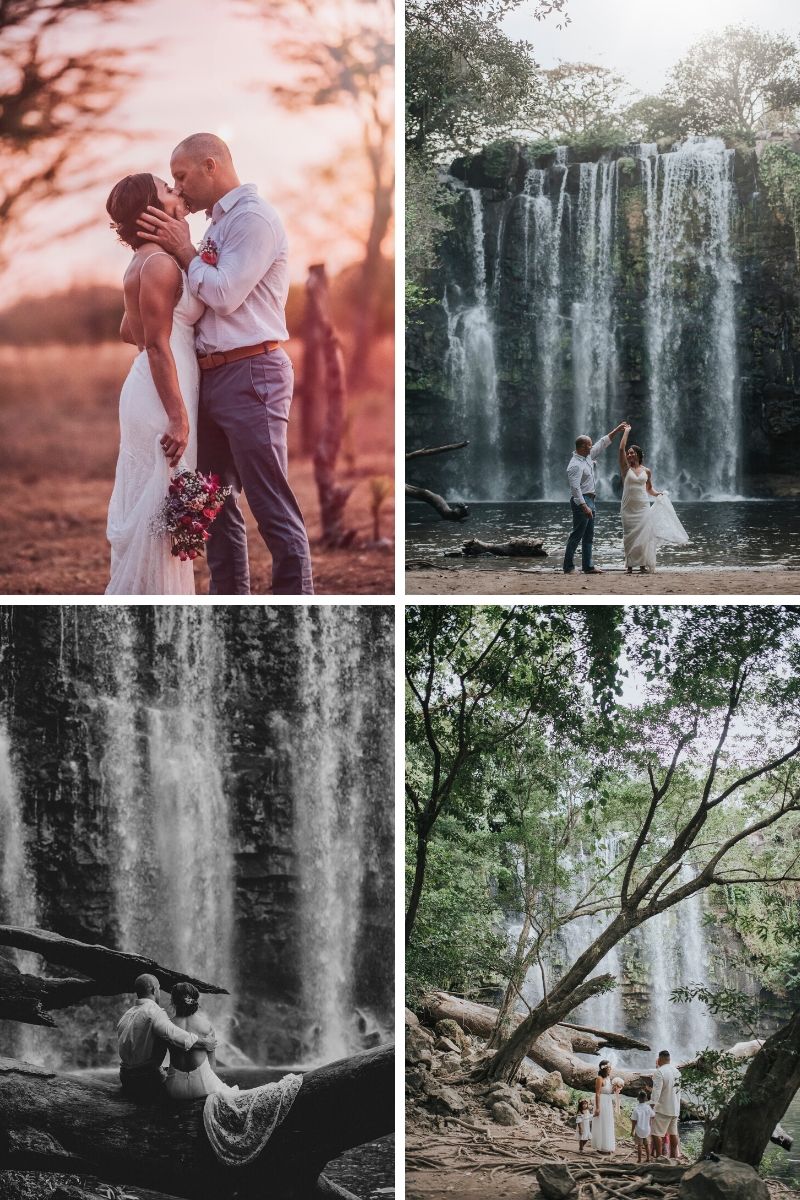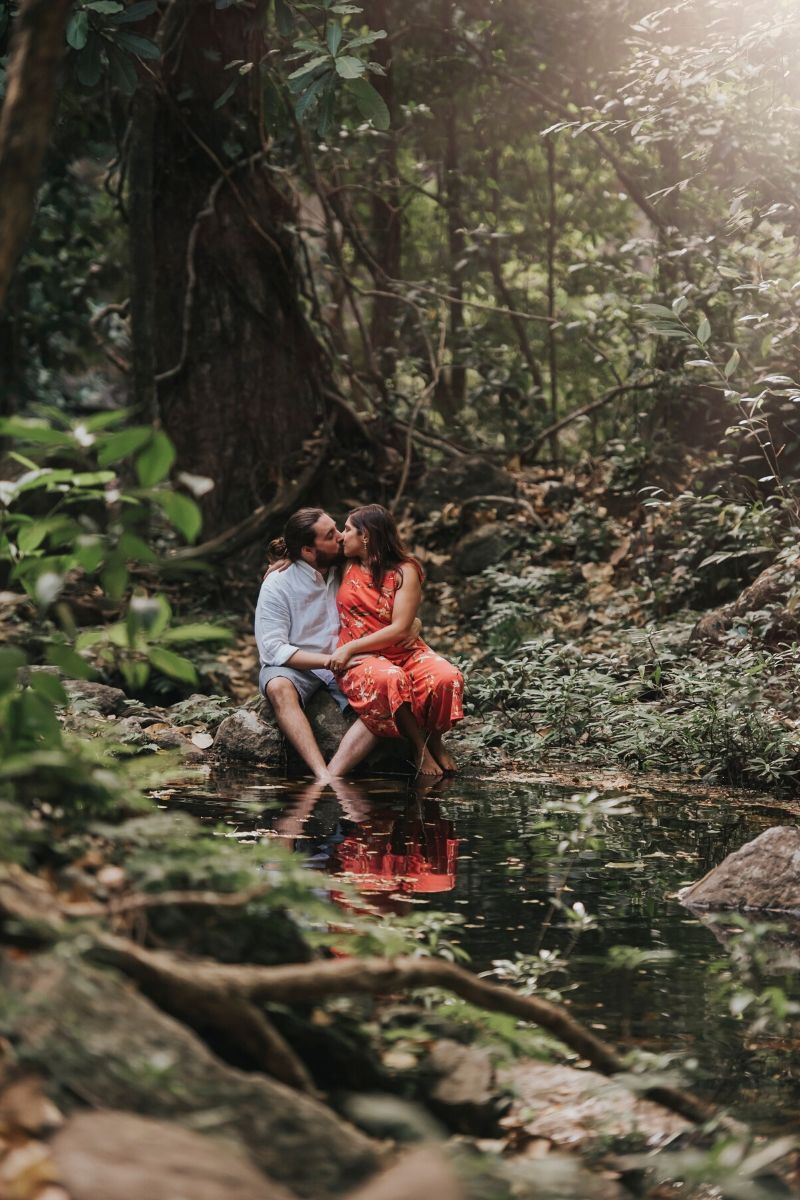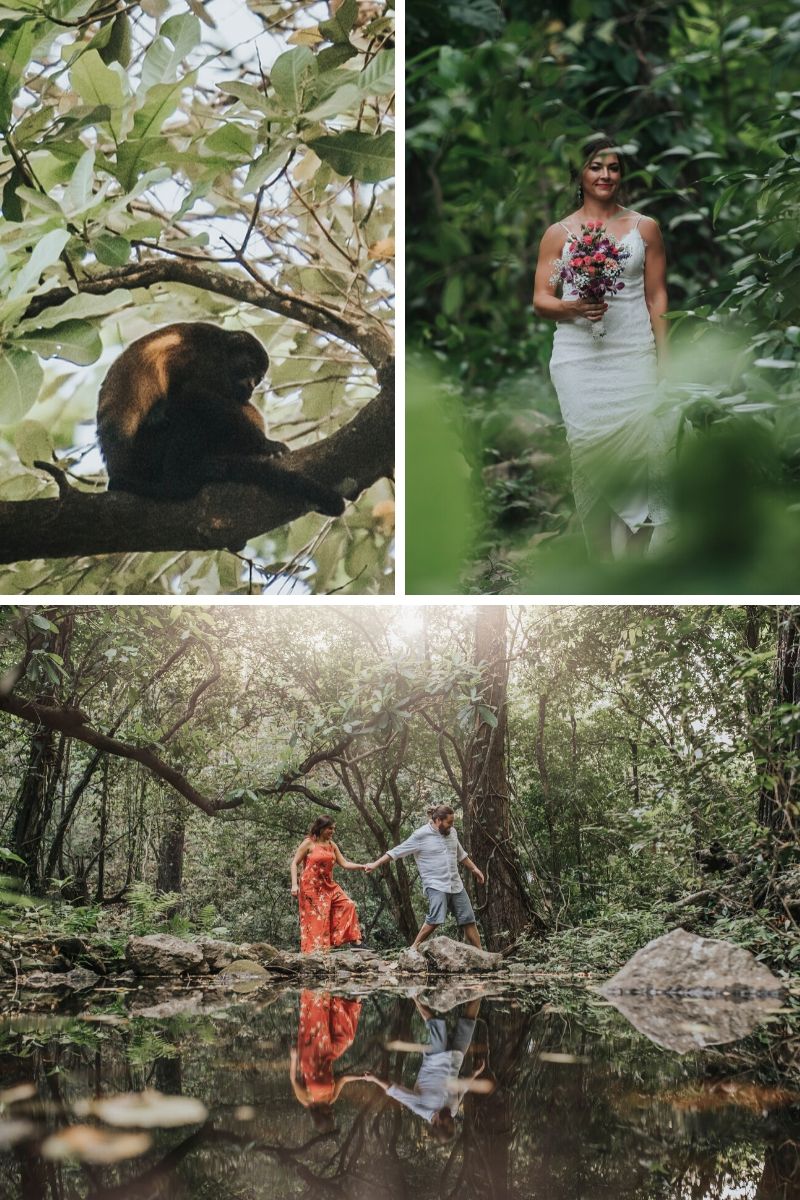 3. 

Here you can find some luxury hotels with panoramic volcano and mountain views where you  can organize elopement and also larger weddings.

This region of Costa Rica, in the area around Arenal Volcano National Park is a perfect place for those who like hot springs, hiking, canopy tours, here you can also go on a hanging bridges trip, biking as well as windsurfing or fishing on Lake Arenal.

Nearby you will also find great hotels: The Springs Resort & Spa, Tabacon Resort & Hot Springs, Nayara Springs Relais & Chateaux, Hotel El Silencio del Campo, Nayara Gardens Relais & Chateaux. 
Presented pictures shows elopement from Hotel Kioro Arenal Suites & Spa.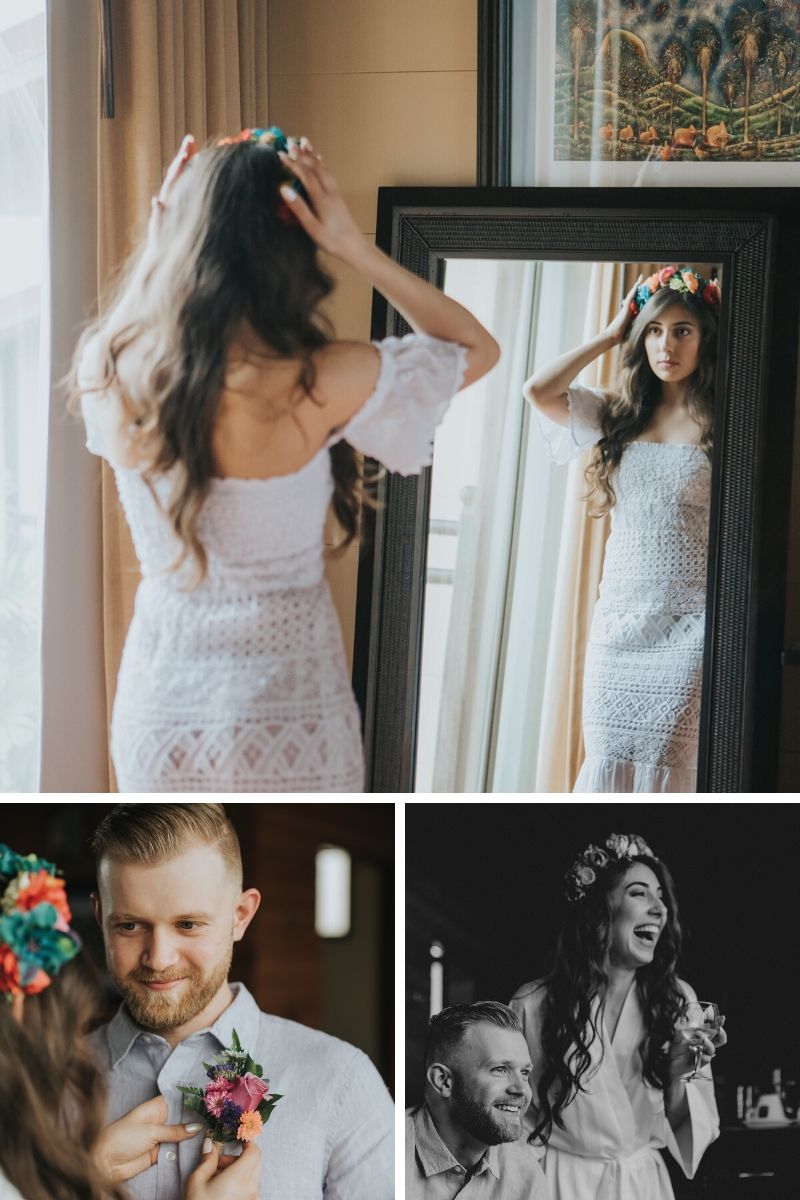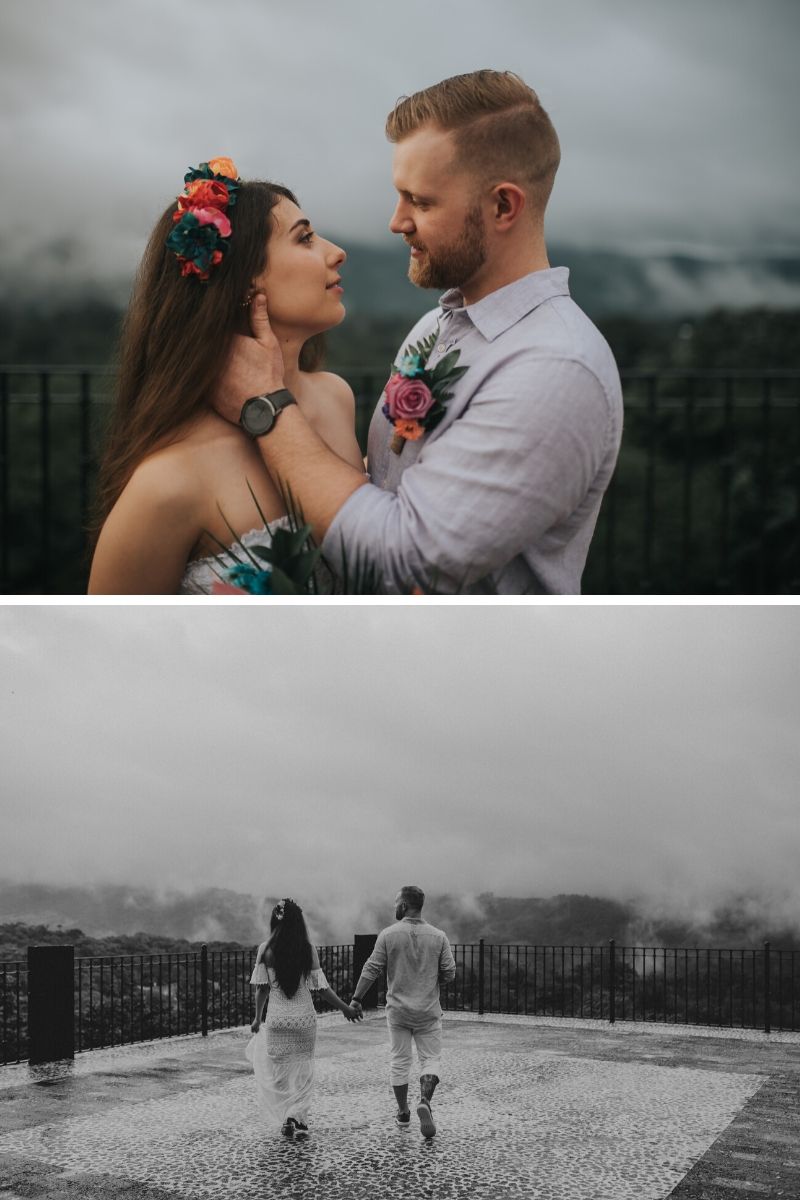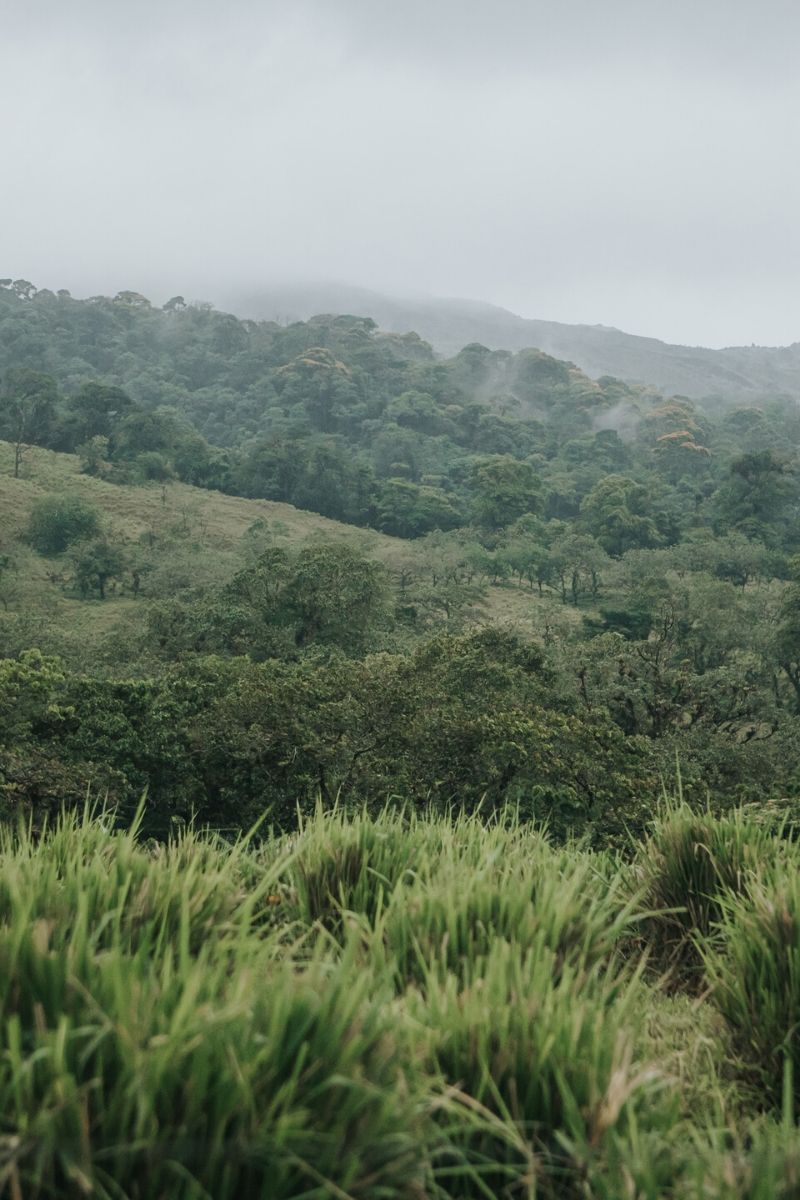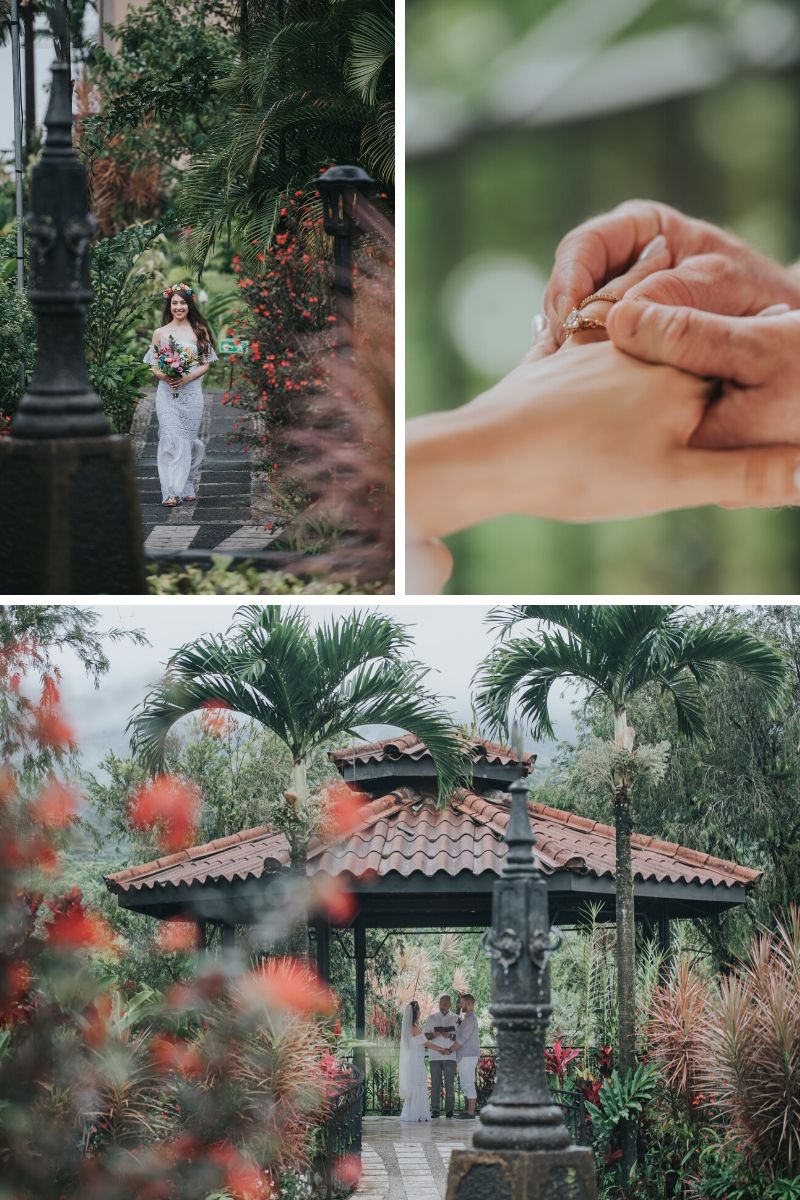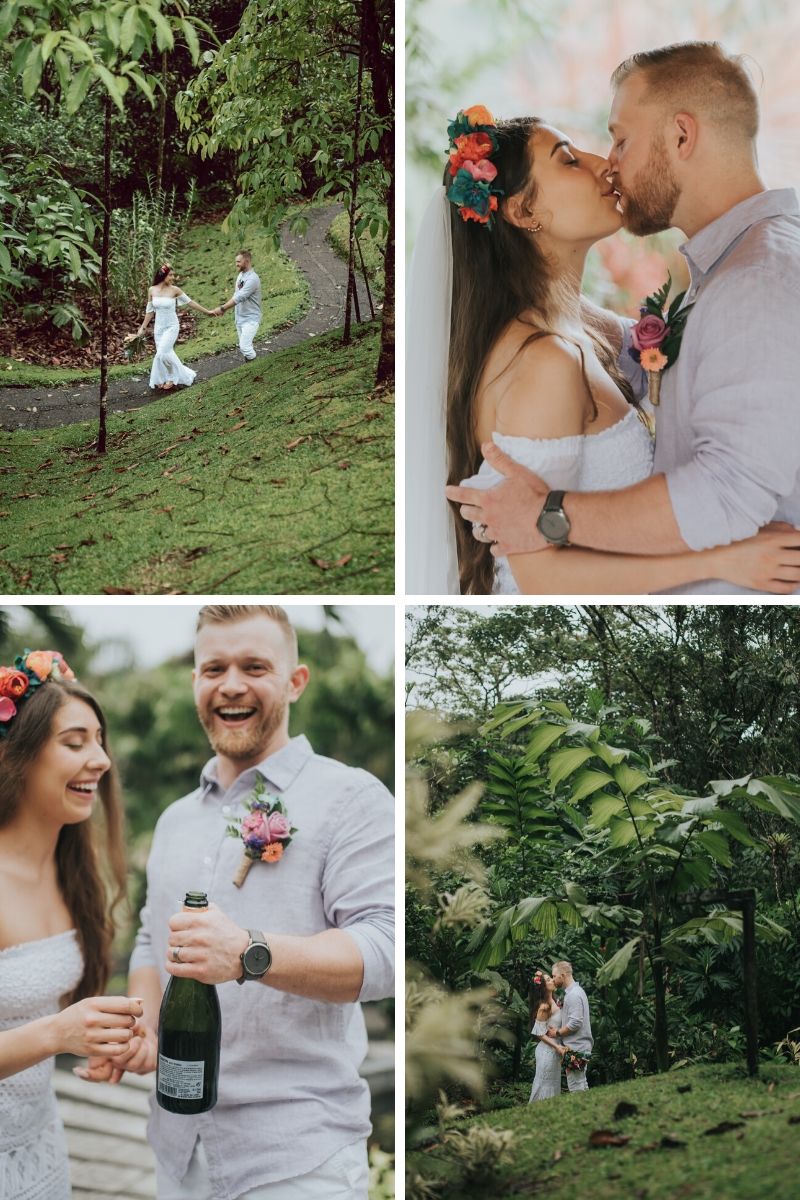 4. 

Andaz Costa Rica Resort At Peninsula Papagayo - a concept by Hyatt is  part of the Hyatt hotel family, is located about a 30 minute drive from Liberia's airport. The hotel itself is situated in the Papagayo Peninsula, specifically overlooking Culebra Bay.
Here you can do an intimate wedding or an elopement or a great party for several hundred people. There are several locations to choose from, beach, garden, everyone will find something for themselves. There are also other large and smaller resorts in the area: 
Four Seasons Resort Costa Rica at Peninsula Papagayo, Planet Hollywood, El Mangroove - Autograph Collection, Casa Conde Beach Front Hotel, Secrets Papagayo Costa Rica as well as many private villas where you can organize a wedding for several to several dozen people.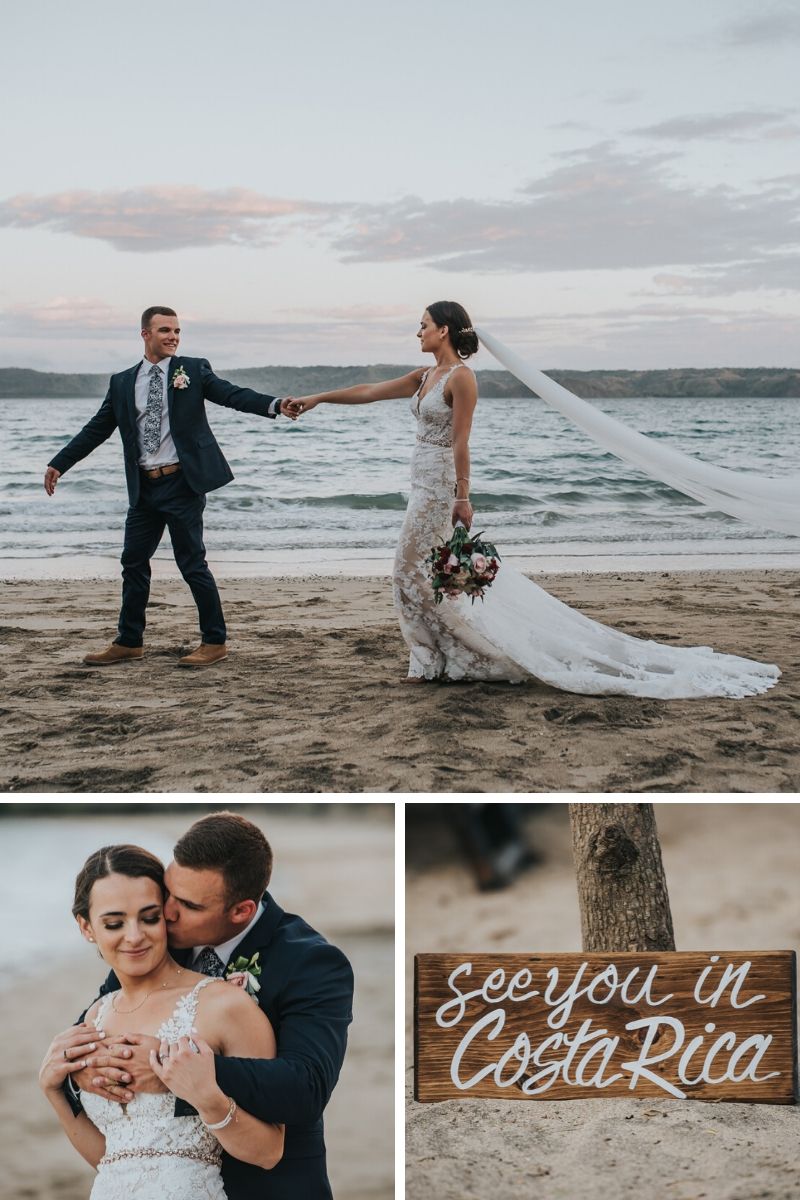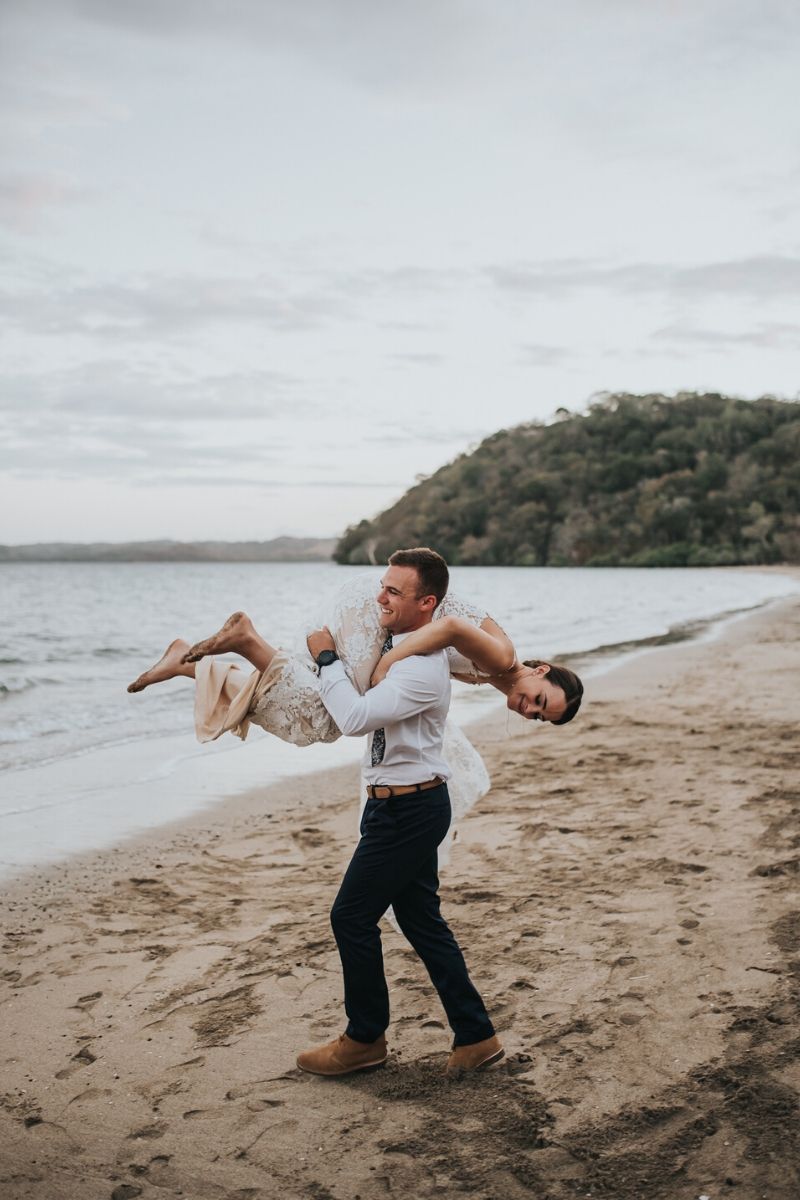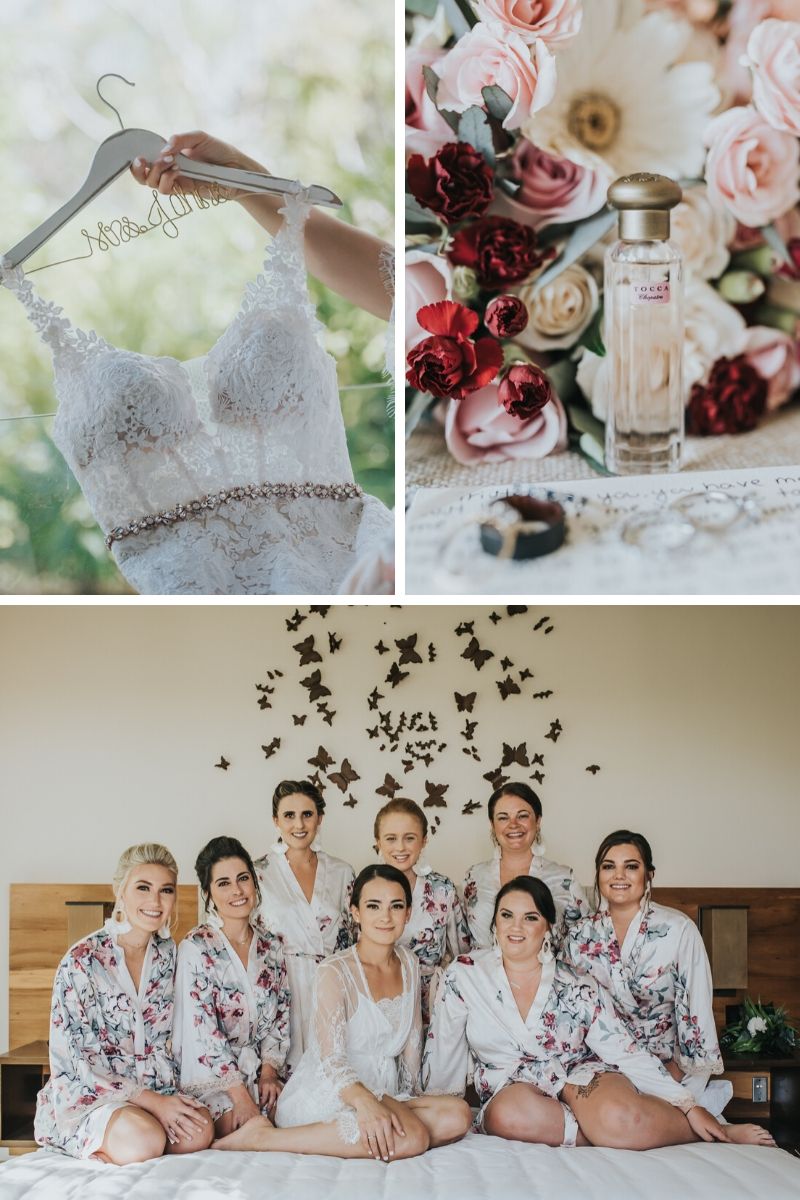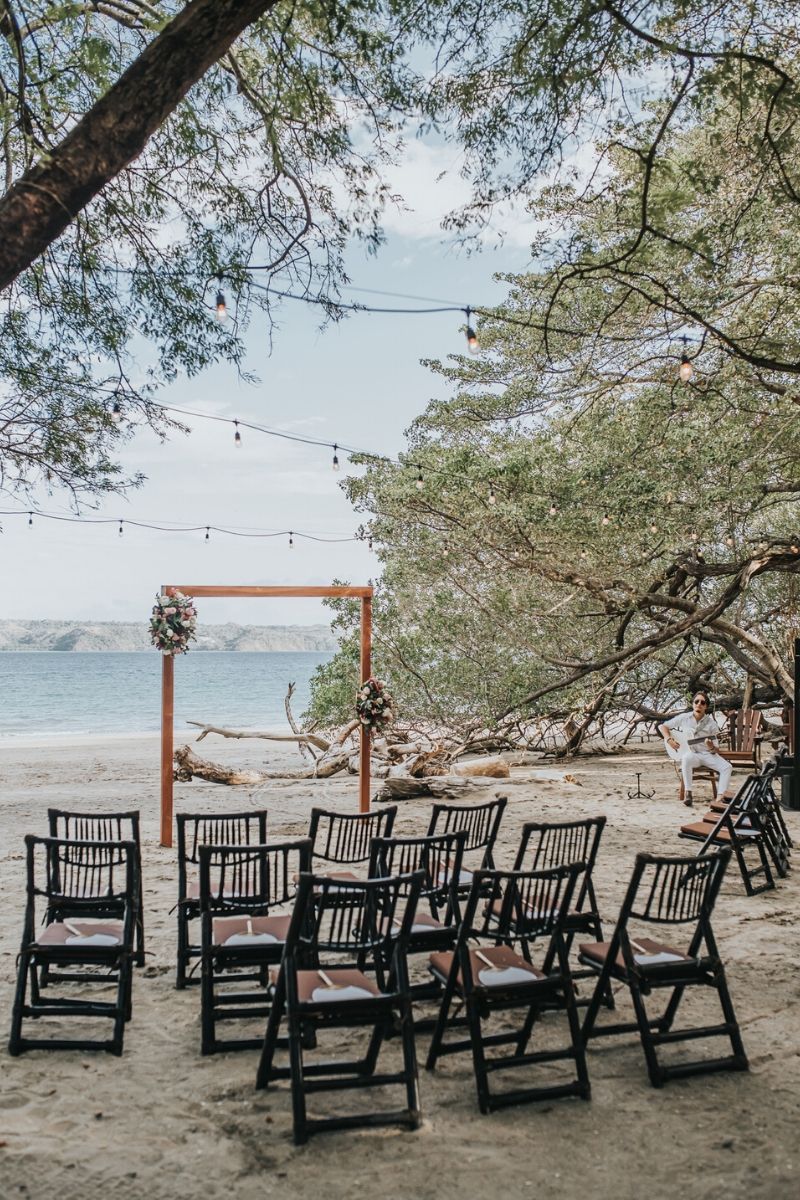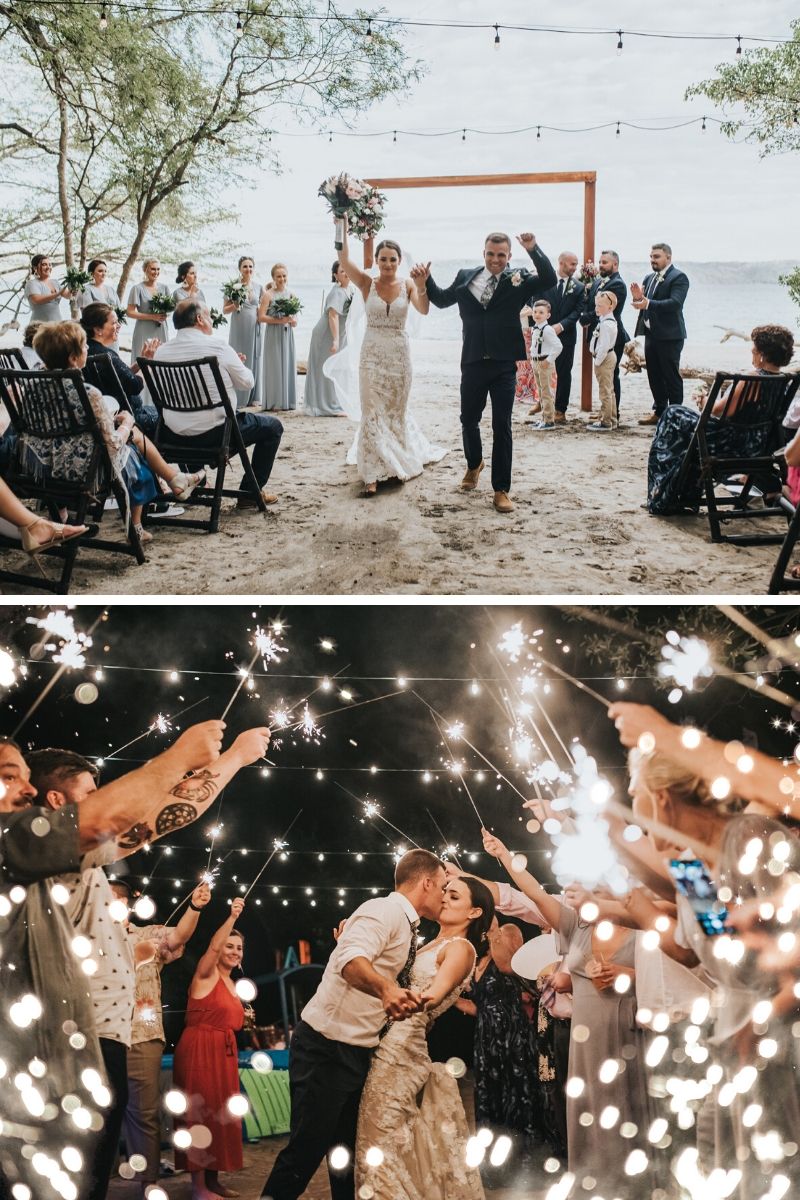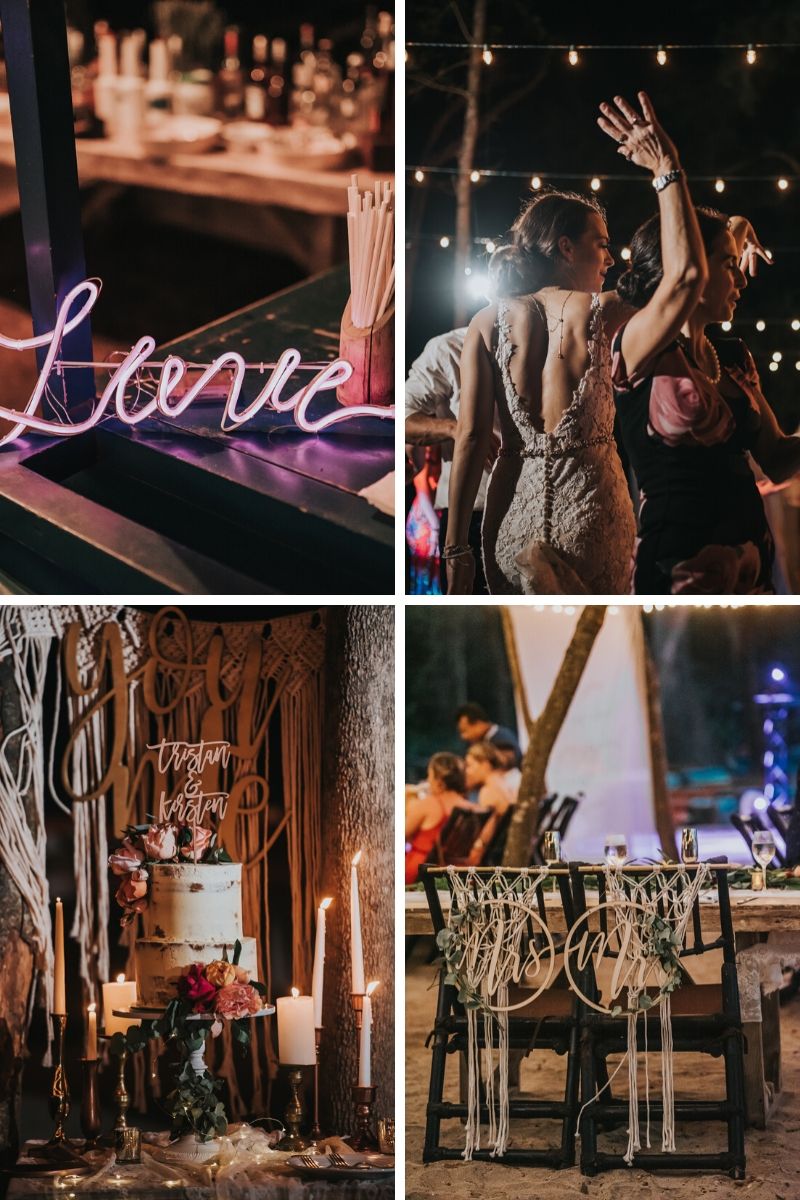 5. 

"Your wedding at Costa Verde can be an intimate gathering or a grand affair, whether at our cliff-side pool with the sensuous fragrance of tropical blossoms floating on the sea breeze, or right on the beach with the sounds of breaking waves, a spectacular sunset sky, and sand beneath your feet." 
That's what they wrote on their website. And it's true. Costa Verde is a hotel located in Manuel Antonio. A unique place in Costa Rica. A winding "mountain" road leads to the town. Here you will find Manuel Antonio National Park, beautiful beaches, great surf spots, delicious food. 
Back to the topic: In Costa Verde you can organize any wedding, from elopement to large weddings. The hotel offers various locations, a large terrace with a beautiful ocean view, a beautiful garden for smaller ceremonies, as well as many different options for wedding reception. If you dream of a beach ceremony, it's a great option because you have several options to choose from and you can arrange a wedding reception in one of the hotel's restaurants - one of the most popular is El Avion, whose hallmark is a huge plane built into the building. The restaurant offers delicious food and amazing views.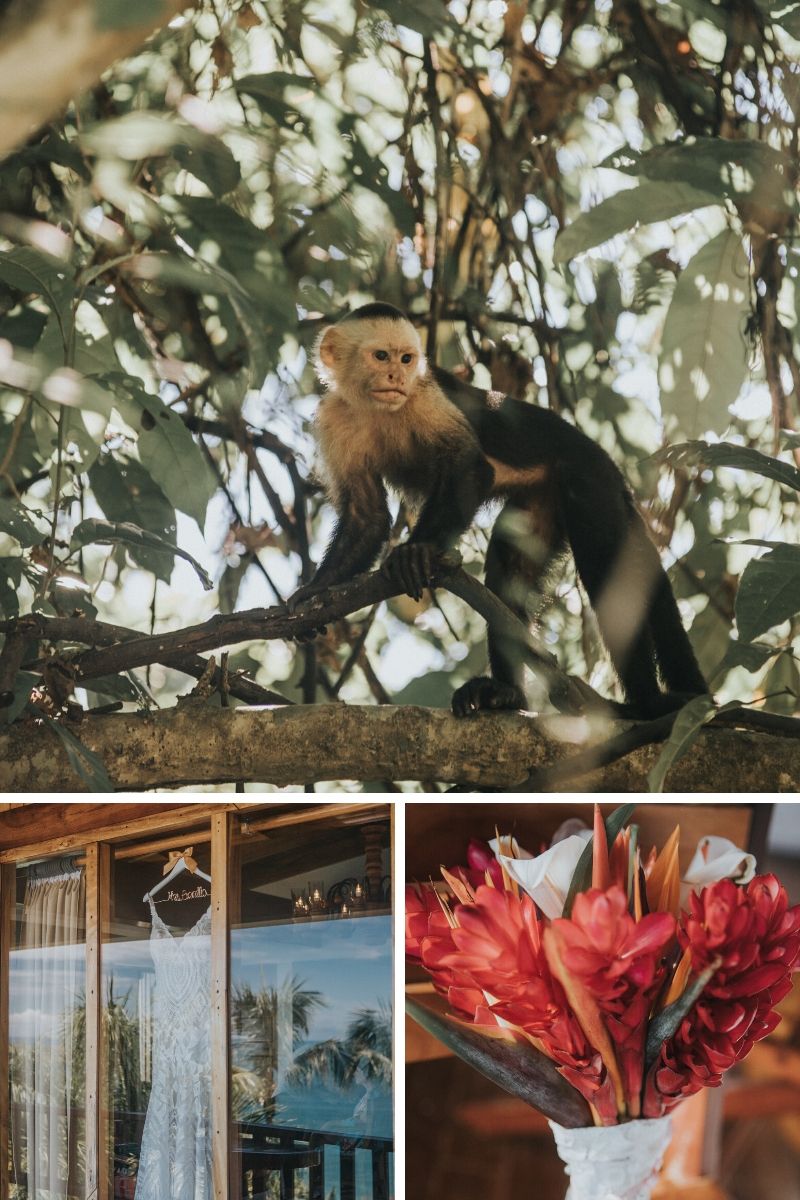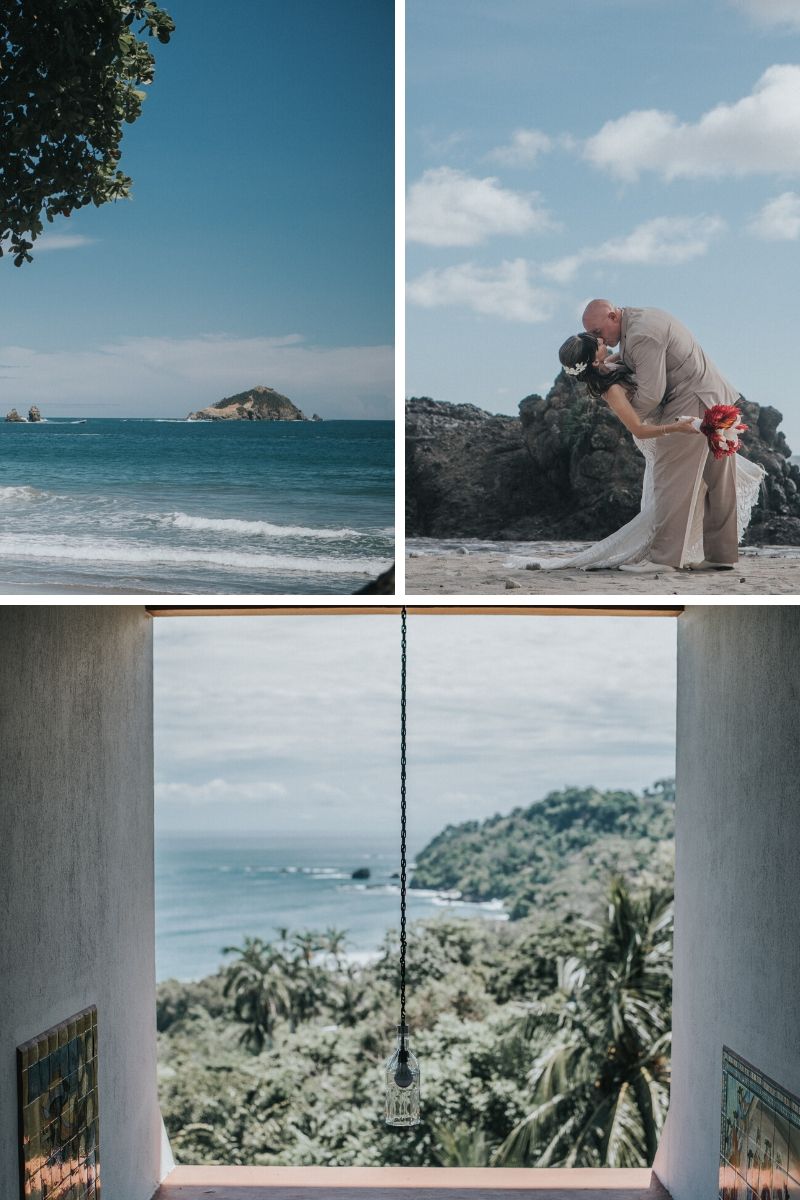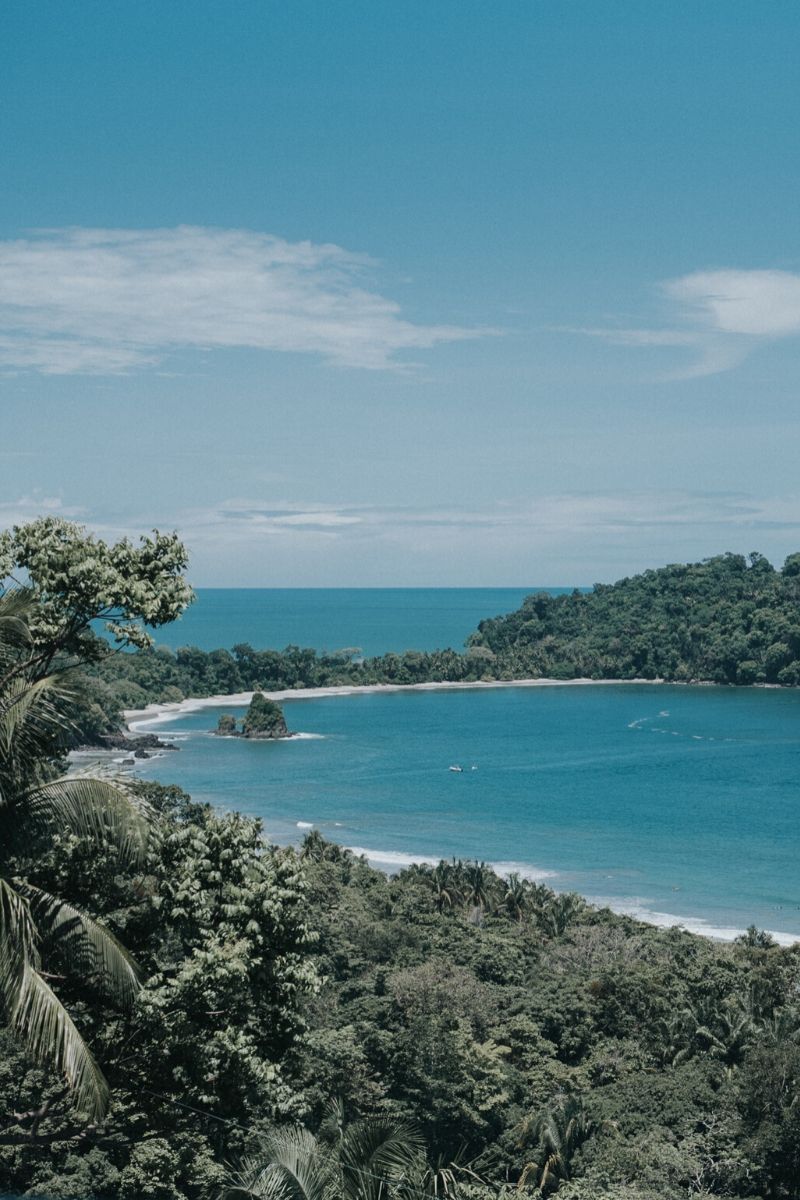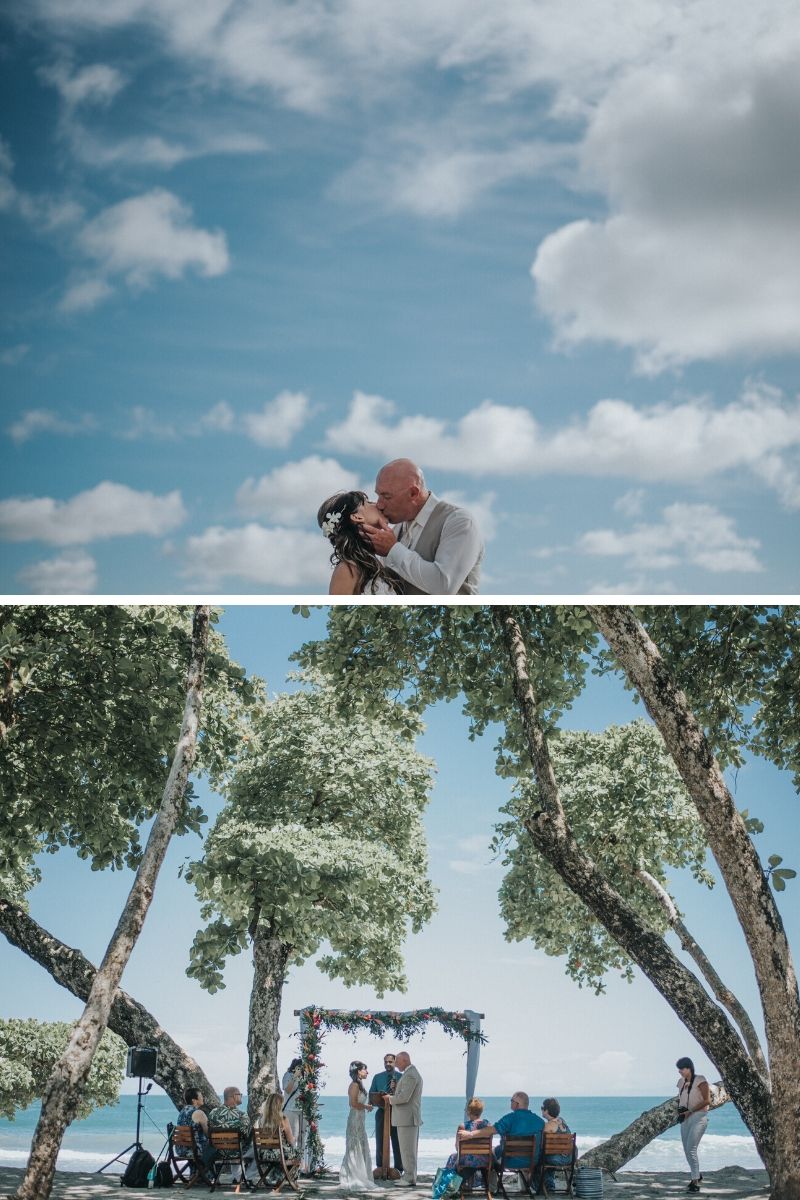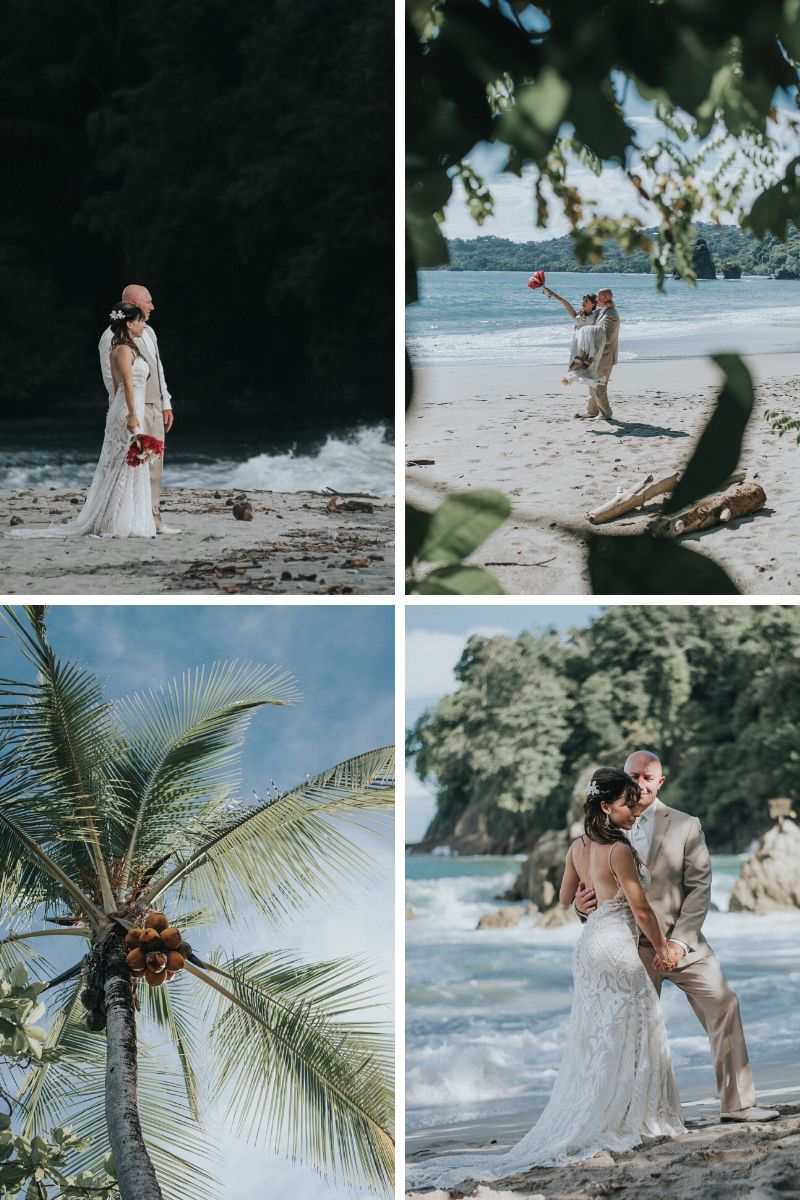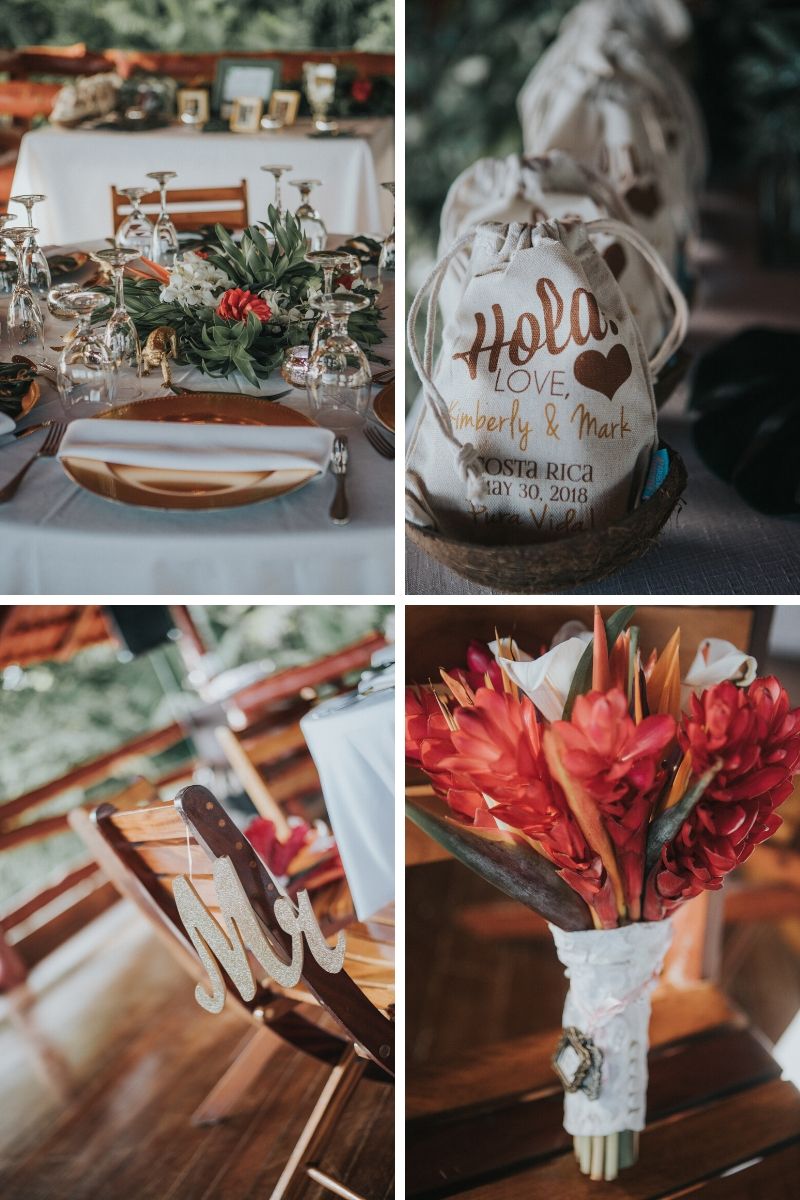 Costa Rica Photographer, Wedding Costa Rica, Costa Rica Wedding Venues, Wedding Planner Costa Rica, Photographer Costa Rica, Elope in Costa Rica