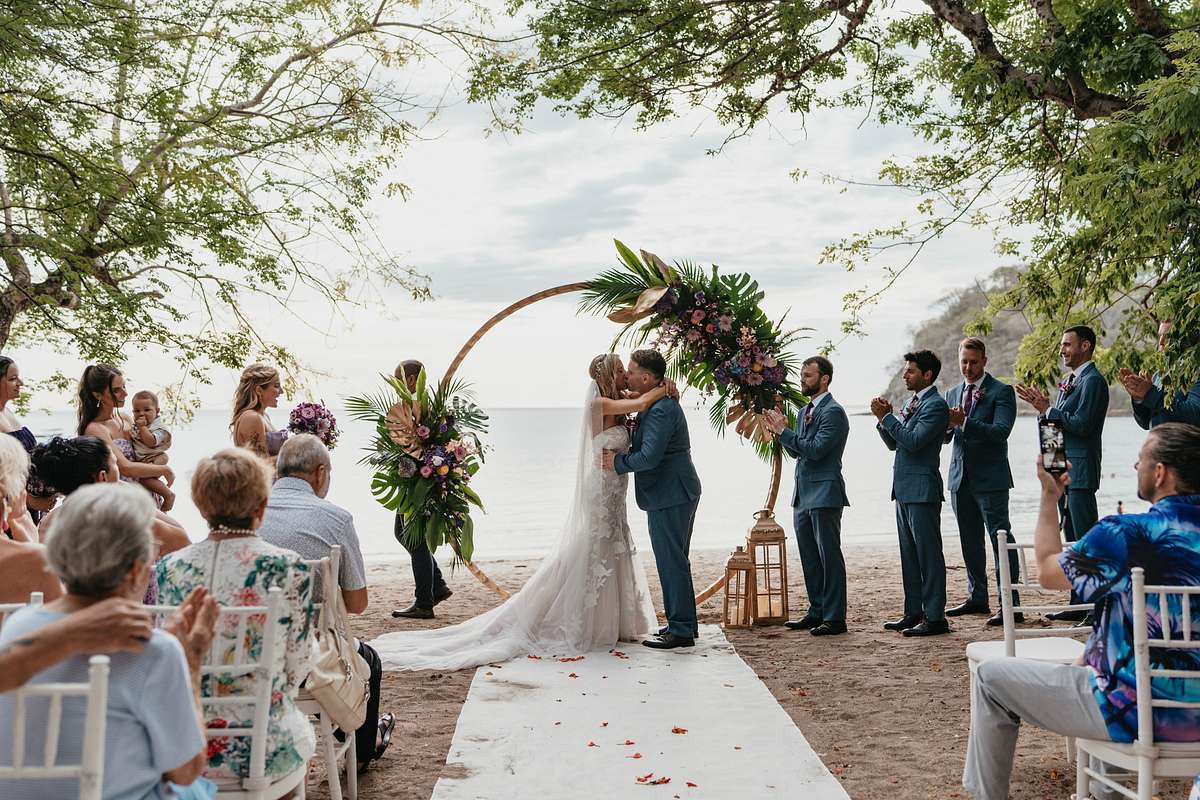 Hey there, wanderlust-loving souls! Today, I'm thrilled to share the enchanting tale of Deanna and Sam's destination wedding in the tropical paradise of Costa Rica. Nestled amidst the breathtaking beauty of Dreams Las Mareas, this couple's love story unfolded in the most intimate and awe-inspiring setting and I was so lucky to be their photographer!
We were so lucky being in the middle of rainyseason, Deanna and Sam's love shone brighter than ever. The weather seemed to dance in harmony with their love, creating an atmosphere of pure magic.
The day started with a heartwarming first look, where emotions ran high, and love-filled gazes were exchanged in an intimate setting. The anticipation in the air was palpable as the couple prepared to say their "I dos" at the beautiful Arboleda beach, surrounded by the ocean's soothing melody.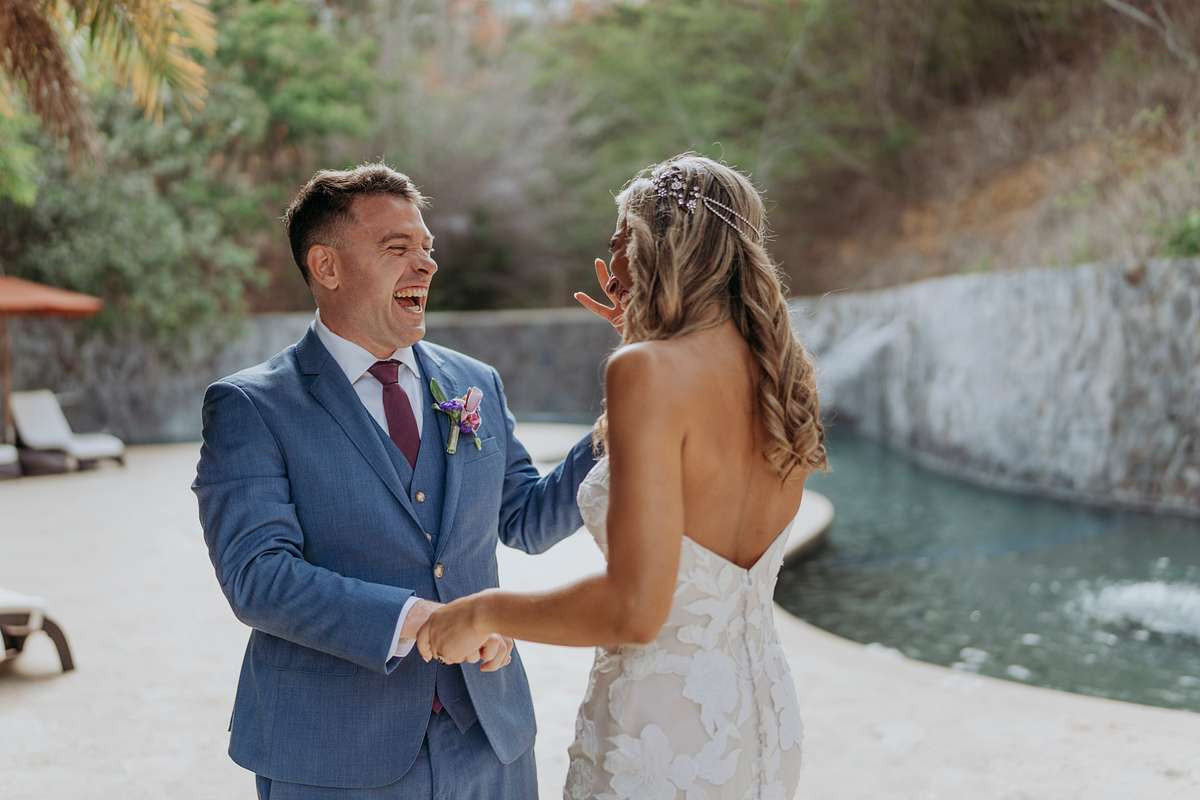 With their nearest and dearest by their side, Deanna and Sam's love was celebrated in the most joyous way. Laughter filled the air, and hearts overflowed with happiness, making it a wedding day to remember for everyone.
After the heartfelt ceremony, we captured timeless moments with their families and the fun-filled bridal party. As the sun began its descent, we embarked on an unforgettable photoshoot with the couple, capturing the golden hues of the sunset that mirrored the warmth of their love.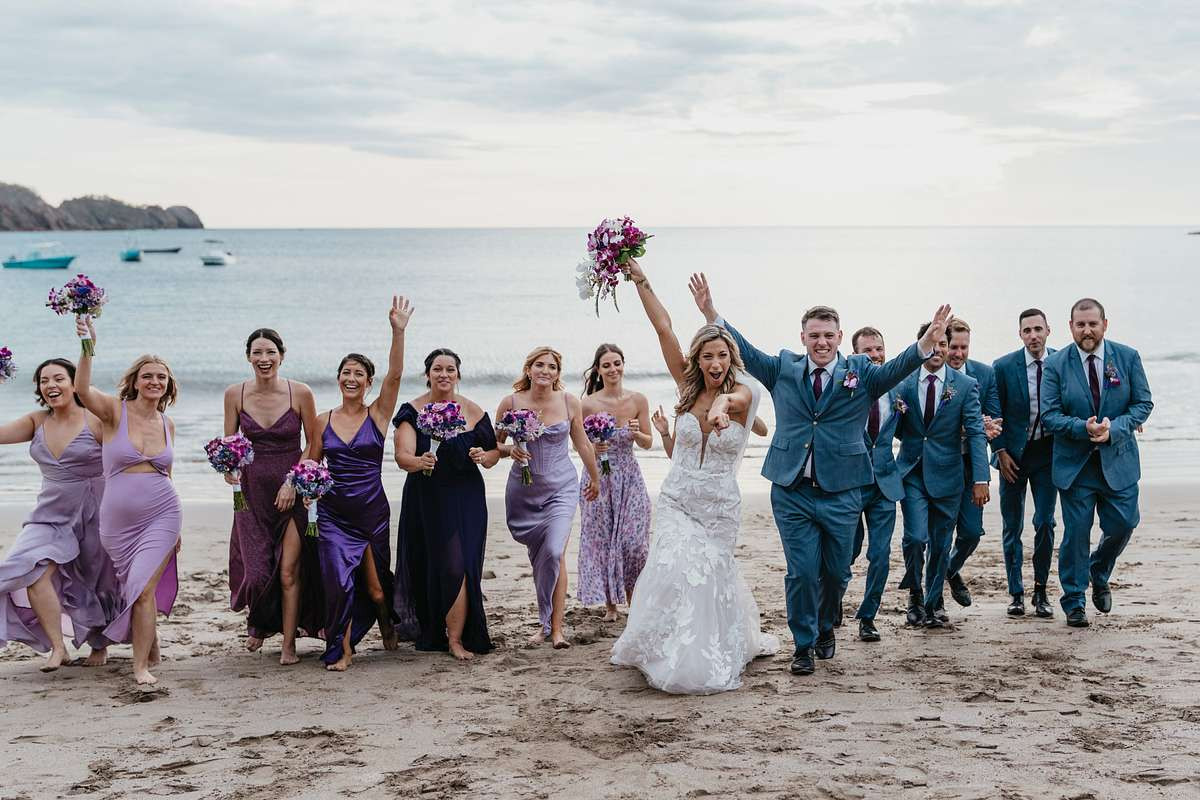 The reception was a breathtaking affair in the enchanting Lobby Garden, adorned with twinkling lights and floral splendor. But the real show-stopper was when the couple surprised their loved ones with a spectacular fireworks display during their first dance. It was a moment that left everyone in awe and sealed their love story with a dazzling touch. You have to see the photos of Deanna's grandmother! Omg she is so Pura Vida and enjoyed the party so much! It was an explosion of love and fun!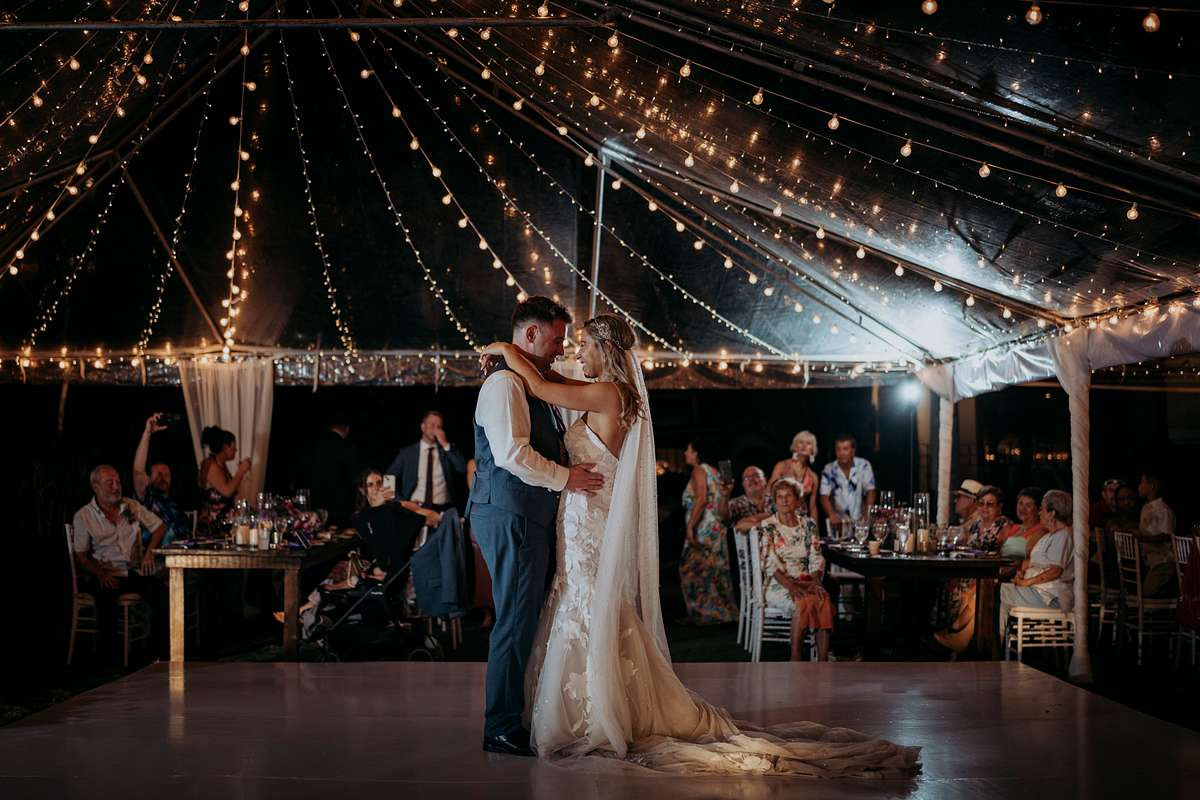 Their wedding was a delightful blend of romance, joy, and breathtaking moments that will forever be etched in their hearts.
I hope you enjoyed this heartwarming tale as much as I enjoyed capturing it. Stay tuned for more love-filled adventures from the heart of Costa Rica, where every love story is as unique and beautiful as the destination itself. Until next time, happy dreaming! 
Maciej,
Your Costa Rica Wedding Photographer