Marco and Katharina's elopement at Playa Suecos in Malpais Costa Rica was nothing short of stunning.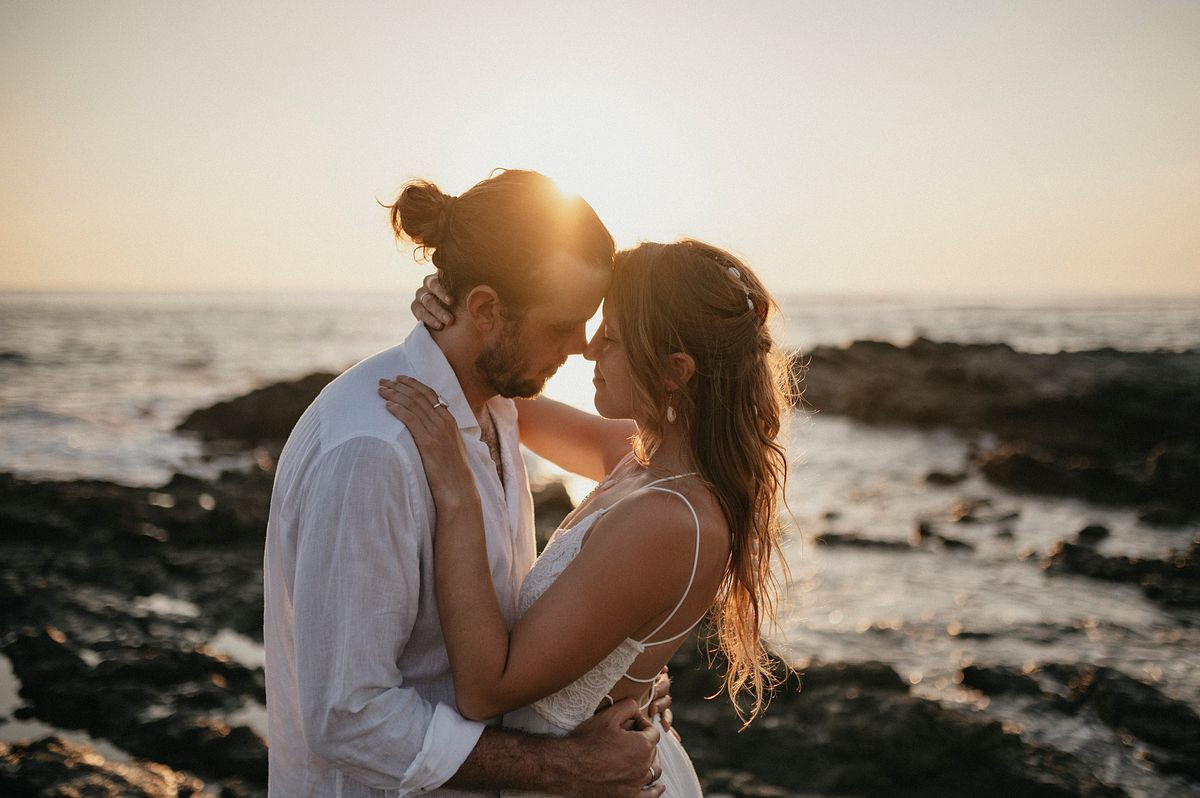 Set against a backdrop of a sunny, rocky beach, gentle waves lapping on the shore and a beautiful tropical sunset, it was the perfect setting for their intimate wedding. 
With its picturesque location, it's no wonder why Marco and Katharina chose this destination for their elopement. 
Surrounded by nature and breathtaking views of the ocean, this romantic spot was just the place to write their story.